Using Clays to Beautify Your Skin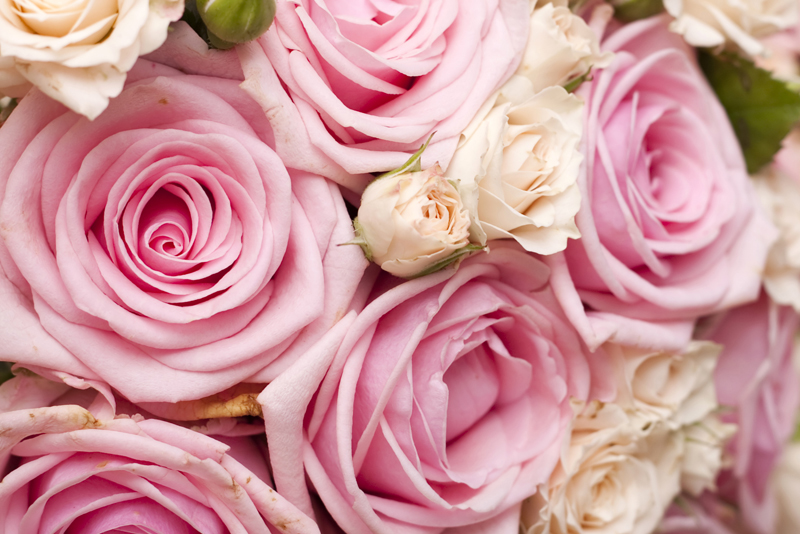 Clays. I'm not talking silly putty or craft days with your children. I'm talking that beautiful substance from Mother Nature that's been used in beauty regimens for centuries. Clays are available as a fine powder and can be mixed with a number of liquids that turns them into secret potions that enhance your skin care needs. They exfoliate, clean and invigorate your skin while improving blood circulation. Clay has the ability to absorb excess oils, dirt and harmful toxins from your skin. The addition of herbs add even greater benefit.
Clays used in cosmetic products are made up of different mineral contents and each clay type has a different effect on the skin. The high mineral content of clay rejuvenates your skin while the clay exfoliates and stimulates blood circulation to your skin.
Combine the use of essential oils with clays and your skin and senses will benefit from the beauty of their blends. Essential oils are often added when using clay to treat conditions such as acne or oily skin.
Their aromas not only bring benefits to your skin treatment, they can also act as calming elements to help in relieving stress and fatigue.
Clays Used in Facial Masque for Different Skin Types
Regular use of clay in facials will remove dead skin cells, improve circulation to your skin, remove debris from your pores and bring about a smooth healthy glow. Each clay has the ability to absorb toxins from your skin but they differ in their level of absorption.
While clays are commonly used in facial masque, they can also be added to body powders and soaps. Cosmetic clays come in beautiful hues including pink, deep red, light sage green, yellow, white, gray and blue. This array of colors makes them a popular choice for use as a natural colorant in soap, lotions, creams and bath salts.
Clays that are suitable for dry, sensitive or normal skin
are Pink Kaolin, White Kaolin, Yellow Kaolin, and Rose.
Clays that are suitable for oily skin
are Bentonite, French Green, Green Illite, Red Kaolin, Blue Montmorillonite, Red Montmorillonite, Moroccan Red, and Multani Mitti (Indian Fullers Earth).
Clays that are suitable for all skin types
are Dead Sea, Rhassoul and Sea clays.
Also know that your skin can sometimes have a combination of skin types. For those of you that are creative, you can actually use two different clay types to treat the different skin types found on your skin.
While we're at it, Your face isn't the only part of your body that can benefit from the use of clay. A full body masque is one of the best things you can do for your body, especially when transitioning from season to season.
When purchasing clays, be sure to purchase clays that are cosmetic or medicinal grade. Technical grade clays often have dangerously high content levels of lead and should be avoided.
Recipes Made From Clay Are Always Fun To Use
The following facial mask recipe is easy to make and can be customized to suit your specific skin type and personal preferences.
Choose a cosmetic clay and herbs that are suitable for your skin type. Citrus peel powders act as astringents. Rose petal powder adds fragrance as well as soften your skin. Yellow sandalwood powder helps dry skin and Neem powder helps acne. Other ingredients that can be added are milk powders, honey powder, oatmeal and sea vegetables.
Clay Facial Mask Recipe
·2-3 oz. Cosmetic Clay
·1-2 oz. Powdered Herbs
·Water or Hydrosol
·1-2 drops Essential Oil added at the time of application (optional)
Mix the powdered ingredients to make 4 oz. of dry clay facial and store in a 4 oz. jar. Clay facial masks should not be stored pre-mixed with the wetting agent.
To use, add approximately 1/2 oz. of the dry clay facial herb blend to a small bowl and mix enough warm water or hydrosol to make a paste. Add a drop or 2 of essential oil if desired.
Apply to your skin in a gentle upward motion and leave it to dry for about 15-20 minutes. Wash off with warm water. If your skin feels tight, a light oil such as jojoba or grapeseed can be applied afterwards.
Experiment with other wetting agents. Strawberry puree will act like an alpha-hydroxy. Cucumber puree cools your skin. Yogurt cools and softens your skin and milk removes dead skin cells and softens your skin. Why do you think Cleopatra took milk baths scented with rose essential oil? She understood the benefits of milk and essential oils combined with each other.
Treat yourself to a masque this week. Whether it's for your face or full body, you're bound to enjoy it. That's it for this week. Don't forget to share this article with your friends and visit the Fragrance Forum at: bellaonline.com
Until Next Time,
Life Never Smelled So Sweet!
Juliette's Website
https://www.nyrajuskincare.com


Related Articles
Editor's Picks Articles
Top Ten Articles
Previous Features
Site Map





Content copyright © 2022 by Juliette Samuel. All rights reserved.
This content was written by Juliette Samuel. If you wish to use this content in any manner, you need written permission. Contact Juliette Samuel for details.