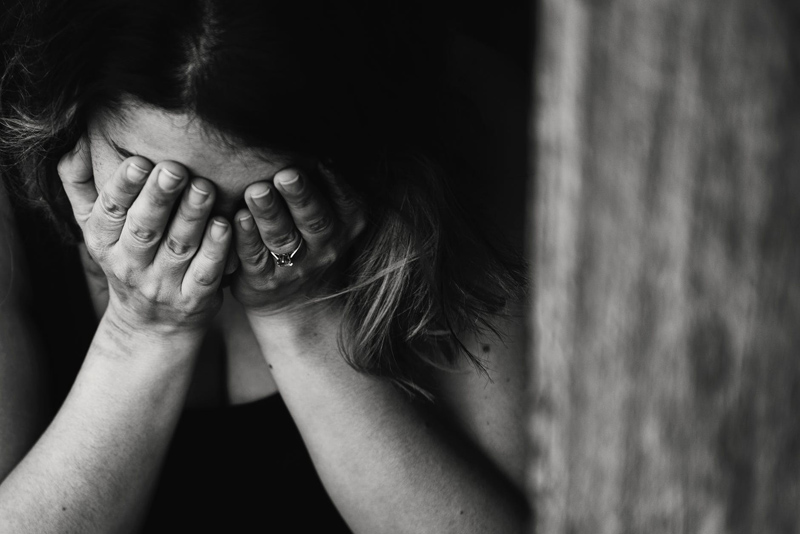 Many times, it is not just the child that is being abused, but their mother as well. In this scenario it is the battered mothers that need to gather the children and leave the abuse. It's simply not that easy though. In our society, many children witness their mothers being beaten and assaulted by their fathers. Yet, they suffer in silence. I was once told by a professional that essentially, the children watch their mothers being battered and think that this is normal in families. It is all they know. They know no different scenario. If a child watches their mother being battered, why then would they expect anything differently from their father, with regards to them. They also fear telling anyone because they fear that their mother will be hurt again.

Many people boldly announce that the wife and mother should just leave. Those of us that have endured any degree of abuse know that it isn't that easy. There are so many factors in a mother's decision to leave the abuser in the home. Perhaps the mother has no means for an income, meaning she has no specialized training that would engage her in employment. By the time the mother has been battered so much that she even thinks of leaving the abuse, she has no more self-esteem whatsoever to find and obtain a job.

Another factor is that oftentimes the wife that is being battered does not want to take the children away from their father. They understand that they are being hurt, although they don't necessarily understand why. In all of this, they feel guilt at the thought of taking the children and leaving. Surely, the woman that is being battered is not going to think of leaving the children with the man that just beat her. So, she stays.

It's not that easy to leave. Many women and children are in grave danger once they have taken that first courageous step to leave the abuse. Because of this, the mother makes the decision to stay. The children obviously have nothing to say in this matter. Their safety is reliant upon their mother getting the courage to leave. The children can't just leave on their own. That decision does not rest with the children, but with their protective parent, should there be one in the home.

In these cases, both mother and child are in danger and in need of assistance. I believe, very firmly, that if a mother makes the choice to stay in the abuse, perhaps the best thing is for the professionals to step in and remove the children for their own safety. While I understand how difficult it is for a mother to leave, since I have been there, I also believe strongly that the children need to be protected and be kept free from harm. There have been many deaths of children this year alone, since January. I do not say this easily either and as I said before, the mother also needs protection. However, when the adult parent that wants to protect the children cannot do so, because they fear further harm from their abuser, then that should not be the deciding factor on whether or not the children are able to be taken to safety. If a mother cannot see clearly enough and abuse is documented, I am in favor of the children being removed for their own safety until their parents can get the help they both need.


Related Articles
Editor's Picks Articles
Top Ten Articles
Previous Features
Site Map





Content copyright © 2022 by Kelli Deister. All rights reserved.
This content was written by Kelli Deister. If you wish to use this content in any manner, you need written permission. Contact Erika Lyn Smith for details.