Preserving Family History Through Technology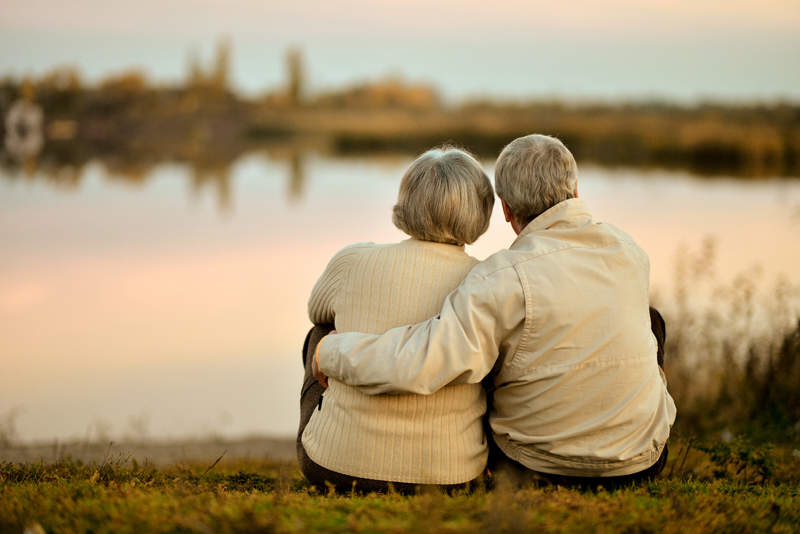 Computers now make it easier than ever to collect stories, documents, photographs and organize other special mementos of your family's history and heritage. They also provide a means of tracing geneaology records through the internet for those who are interested in producing a family tree or tracing their family heritage. The computer also provides a means of maintaining extended family relationships through the use of websites and blogs.

CREATING SLIDE SHOWS AND PHOTO ALBUMS
Family photographs can be scanned and uploaded into your computer and organized and arranged into slide shows with the help of programs designed for this purpose. Captions can be added as well as voice and music depending on the features of your program. Photos may be burned onto CDs or DVDs and may also be uploaded to a professional website such as Picaboo or Shutterfly which will help you to create a personalized photo album, on-line. These professional companies will then print out as many copies of the photo album that you desire, and you can then provide these as gifts or keepsakes for other family members.

CAPTURING MEMORIES WITH A DIGITAL CAMERA
With the use of a digital camera, you can record current family events such as weddings, birthdays and holiday celebrations and create mini-photo albums, and slideshows on CDs and DVDs to compile a record of these events during the year. Even if you have a non-digital camera, your photo developing shop will provide a CD of the photos which you can then use on your computer.

CREATING PHOTO AND SCRAPBOOK PAGES FROM HOME
There are also ways to produce your own photo albums by using your color printer and a publishing program such as Microsoft Publisher for Windows or Adobe Pagemaker for Mac, among others. You can design the layout of the pages, add the photographs and captions and then print these out on larger sheets of photographic paper in the sizes you would like. With the use of clip art and other embellishments, you can create actual scrapbook pages in this manner. Many computer scrapbooking sites are available on the internet that offer design tips, free templates and other things that allow you to personalize your scrapbook pages.

PUBLISHING A FAMILY HISTORY BOOK
In addition to photographic keepsakes, more and more people are making use of "vanity" publishers such as Lulu to produce family history books and journals. Most publishers will provide guidelines for how the material should be submitted -- some will work with typewritten or handwritten material (for an extra fee) and others require that your manuscript be provided on a CD using a publishing program such as Microsoft Word.

Many families enjoy producing their own cookbooks compiled of generational family recipes -- or current family favorites. Many also incorporate a recipe section into their family history books.

While this will take time to compile, edit and have professionally produced, vanity publishers provide a means of creating an actual book that can be handed down through the generations. There is expense involved in doing this, so research the facts carefully before proceeding with a vanity publisher. Once designed, books may be produced one at a time or by the dozens to share with other family members. There is an initial set-up fee and then the books are priced individually and may be ordered on demand. This is a good thing to consider if you have a particularly interesting family history, lots of documentation and desire to produce an extensive volume of information.

RESOURCES AT YOUR LOCAL PRINTING COMPANY
If you prefer not to seek out a vanity publisher, your local printing company may be able to provide the help you need. There is also much you can do from your own computer and printer to compile and create books on your own. You can find and research binding methods at your local office supply store or have this done at your local printing company. A color laser printer is the best printer to use from home, for these purposes, because the ink does not run if the paper becomes damp or wet, such as with an inkjet printer.

GENEAOLOGY AND FAMILY HERITAGE SEARCHES
For those interested in geneaology, many internet sites such as Ancestry.com and computer programs such as Family Tree Heritage provide a means of creating a family tree and researching family history. The federal government also offers information through its website to assist people who are conducting research into their family history.

STAY IN TOUCH THROUGH NEWSLETTERS AND BLOGS
A final means of collecting and preserving family history and maintaining relationships is to establish an annual family newsletter, website or blog. Through these, extended families can stay in contact, assemble a collection of family records and organize reunions and gatherings.






Related Articles
Editor's Picks Articles
Top Ten Articles
Previous Features
Site Map





Content copyright © 2022 by Susan R. Blaske Williams. All rights reserved.
This content was written by Susan R. Blaske Williams. If you wish to use this content in any manner, you need written permission. Contact Pamela Slaughter for details.