Vineyard at End of World - Book Review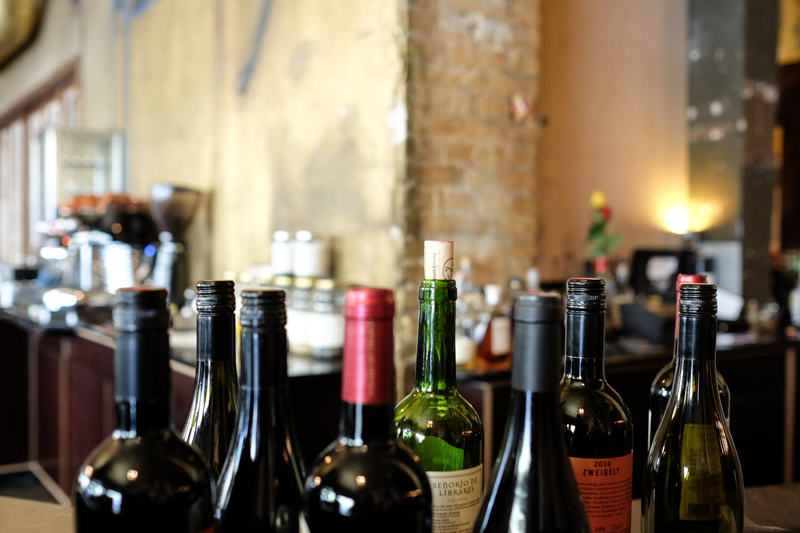 Malbec wine has become mainstream. From being an obscure part of a Bordeaux blend or the main component of a tough wine known since the Middle Ages as the 'black wine of Cahors' where it is called Cot, it has become popular enough to be asked for by name as a varietal wine.
And when Malbec is spoken of, then Argentina usually is in the same sentence. How did a country with no reputation for making good wine gain international fame based on a grape variety dismissed as second or third rate by experts?
That's what Ian Mount attempts to answer in his book 'The Vineyard at the End of the World: Maverick Winemakers and the Rebirth of Malbec'. But he starts way back in 1561 when the Spanish laid claim to Argentina. For those wanting to read about modern Malbec there's a way to go as the story of the rise and fall of long ago grape growers and wine barons is related.
Malbec was brought to Argentina in 1853 and by the beginning of the 20th century 75% of vineyards were planted with it. Its fortunes declined in the 70s and 80's as it was being pulled up and replaced by more productive grapes suitable for low quality mass market wines. In those decades 'acreage tumbled by 80% to 25,000 acres' and there was the possibility Malbec would vanish from Argentina.
There were multiple problems. Argentina's disastrous inflation under military dictatorships made it difficult to run a business and import quality equipment and expertise, there was a ready internal market for wine no matter how bad it was, and this it was unnecessary to export that wine even if anyone could be found to buy it. What Malbec was produced was rough stuff that had lost its fruit flavours through a combination of dirty wineries, foul barrels, unclean equipment and faulty winemaking techniques.
It took vision and a determination to go for quality, new equipment and modern methods. The pioneer was Nicolas Cantena whose epiphany came when he visited California's Napa Valley in 1981. He'd already attempted making quality wine in Argentina but what he tasted in California made him realise that his best fell along way short. He hired a 30 year old graduate of UC Davis as winemaker. The California way of working rubbed up against the slower, long established traditional methods of Argentina, but in time succeeded.
Old Malbec vineyards were searched for, plantings were made at higher and higher altitudes and the world started taking notice of Argentinian wines and Malbec in particular.
Ian Mount tells of Zuccardi's accidental beginnings; now they are the country's third largest exporter but in 1960 they manufactured concrete irrigation pipes. It was to market the benefits of their pipes that Alberto Zuccardi planted a vineyard in a dessert where nothing could grow without irrigation. His piping demonstration didn't bring make much difference but in the process he fell in love with wine and had his own winery five years later.
This is a book for anyone interested in wine and Argentina in particular. It has much background and details of personalities involved in the long journey Argentinean wine has made in the past 500 years.
However, I was irritated by the author describing people by referring to characters in movies and obscure TV shows, which is useless if you haven't seen them. Also there's a fair bit of folksy slang expressions few which I understood.
The Vineyard at the End of the World: Maverick Winemakers and the Rebirth of Malbec
by Ian Mount
Paperback: 352 pages
Publisher: Norton & Company
ISBN: 978-0393344172
Talk about wines on our
forum
.
Peter F May is the author of
Marilyn Merlot and the Naked Grape: Odd Wines from Around the World
which features more than 100 wine labels and the stories behind them, and
PINOTAGE: Behind the Legends of South Africa's Own Wine
which tells the story behind the Pinotage wine and grape.
Disclosure: Peter May bought the above book at retail price.
You Should Also Read:
Wine Regions


Related Articles
Editor's Picks Articles
Top Ten Articles
Previous Features
Site Map





Content copyright © 2022 by Peter F May. All rights reserved.
This content was written by Peter F May. If you wish to use this content in any manner, you need written permission. Contact Peter F May for details.