Parker's Godforsaken Grapes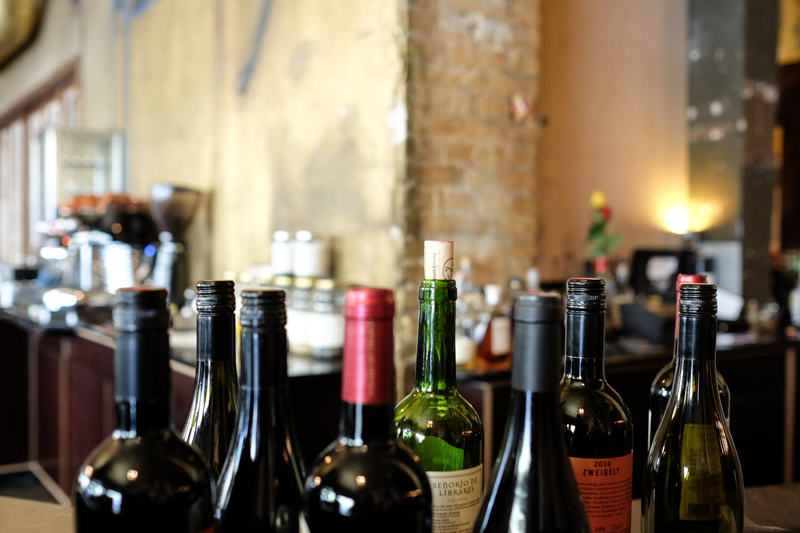 Robert Parker, the influential American wine critic, recently blasted those that make wine from obscure grapes. He wrote* that they were "absolutists" with a "near-complete rejection of some of the finest grapes and the wines they produce. Instead they espouse, with enormous gusto and noise, grapes and wines that are virtually unknown. That's their number one criteria - not how good it is, but how obscure it is."
I find it an extraordinary statement from someone with a lot of knowledge of wine, someone who has made a good living from wine for thirty-five with an excellent palate and a name recognised throughout the wine industry.
Needless to say, I thoroughly disagree. It's total nonsense. Growing and making a wine from a non-mainstream variety doesn't mean one cannot also make a wine from more popular ones.
As regular readers of this site will know, there are fashions in grape varieties with once 'virtually unknown' ones becoming mainstream (yes, I'm think of you Viognier, Malbec and Pinot Grigio*), and leading wines becoming obscure (anyone for Sack, Madeira and Muller Thurgau**).
The obscurity or otherwise of a vine depends also on where you are. Blaufrankish is one he names as "godforsaken grapes that, in hundreds and hundreds of years of viticulture, wine consumption, etc., have never gotten traction because they are rarely of interest." Yet it's of great interest in Austria, where it the second most planted red variety, also in Hungary where its known as Kekfrankos and in other countries it's also known as Frankovka and Lemberger. Robert Parker's own magazine recently awarded 95 points to a Blaufrankish.
Syrah, also known as Shiraz, was a pretty obscure grape when I started used mostly in a southern Rhone blend. The success of Australian wine in the 1980's and the enthusiasm of California's 'Rhone Rangers' brought the variety to ubiquitousness. But those California growers and wine makers were, according to Parker, rejecting the finest grapes – presumably Cabernet and Chardonnay – in the process.
I champion less usual grapes. I want variety and new tastes, and today's rare unknown variety may well be one of the 'finest grapes' you'll be drinking in 25 years time.
* "Article of Merit 55" by Robert M Parker Jr at www.erobertparker.com.
** Viognier was grown in one small area of France and so rare it wasn't included in the French Government's grape catalogue in the 1970's. Malbec was just a minor Bordeaux blending grape and Pinot Grigio an obscure Italian variety.
*** Sack, a type of sherry very popular in Shakespeare's time and mentioned in his plays. Madeira, a fortified wine from the island of that name was a major wine at the beginning of the 20thC. If you drank Liebfraumich in the 1970's you were enjoying Muller Thurgau, then the most planted grape in Germany.
Talk about wine on our
forum
.
Peter F May is the author of
Marilyn Merlot and the Naked Grape: Odd Wines from Around the World
which features more than 100 wine labels and the stories behind them, and
PINOTAGE: Behind the Legends of South Africa's Own Wine
which tells the story behind the Pinotage wine and grape.


Related Articles
Editor's Picks Articles
Top Ten Articles
Previous Features
Site Map





Content copyright © 2022 by Peter F May. All rights reserved.
This content was written by Peter F May. If you wish to use this content in any manner, you need written permission. Contact Peter F May for details.