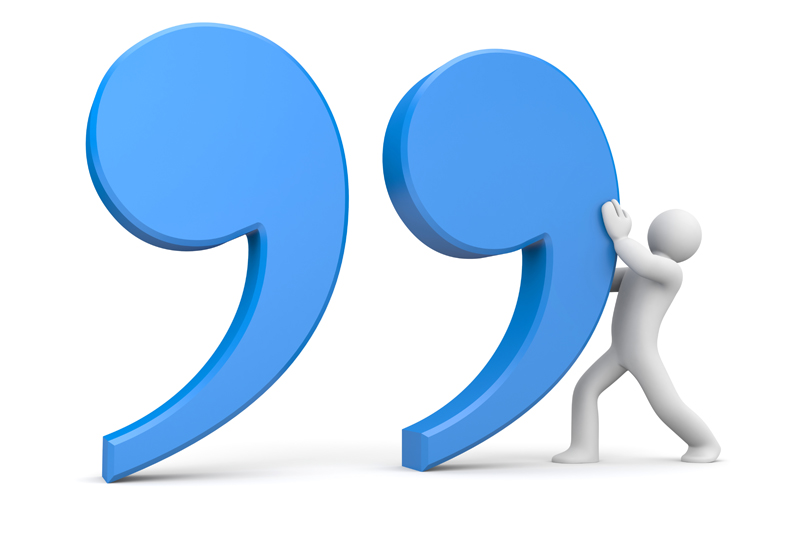 "All lovely things will have an ending, All lovely things will fade and die; And youth, that's now so bravely spending, Will beg a penny by and by. "
-- Conrad Aiken
"The young are permanently in a state resembling intoxication. "
-- Aristotle
"I've never understood why people consider youth a time of freedom and joy. It's probably because they have forgotten their own. "
-- Margaret Atwood
"Young people are fitter to invent than to judge; fitter for execution than for counsel; and more fit for new projects than for settled business. "
-- Francis Bacon
"Youth is not a question of years: one is young or old from birth. "
-- Natalie Clifford Barney
"Except for an occasional heart attack I feel as young as I ever did. "
-- Horace Benchley
"It is good for a man that he bear the yoke in his youth."
--[Lamentations 3:27] Bible
"Time misspent in youth is sometimes all the freedom one ever has. "
-- Anita Brookner
"What Youth deemed crystal, Age finds out was dew. "
-- Robert Browning

"The young do not know enough to be prudent, and therefore they attempt the impossible -- and achieve it, generation after generation. "
-- Pearl S. Buck
"Youth, with swift feet, walks onward in the way; the land of joy lies all before his eyes. "
-- Edward G. Bulwer-Lytton
"The arrogance of age must submit to be taught by youth. "
-- Edmund Burke
"Youth is to all the glad season of life; but often only by what it hopes, not by what it attains, or what it escapes. "
-- Thomas Carlyle
"Young men are apt to think themselves wise enough, as drunken men are apt to think themselves sober enough. "
-- Lord Chesterfield
"No man knows he is young while he is young. "
-- Gilbert K. Chesterton
"A sensual and intemperate youth translates into an old worn-out body. "
-- Marcus T. Cicero
"As I approve of a youth that has something of the old man in him, so I am no less pleased with an old man that has something of the youth. He that follows this rule may be old in body, but can never be so in mind. "
-- Marcus T. Cicero
"Youth is a period of missed opportunities. "
-- Cyril Connolly

"The young always have the same problem -- how to rebel and conform at the same time. They have now solved this by defying their parents and copying one another. "
-- Quentin Crisp
"A boy's story is the best that is ever told. "
-- Charles Dickens
"The Youth of a Nation are the trustees of posterity. "
-- Benjamin Disraeli
"The young feel tired at the end of an action, the old at the beginning. "
-- T. S. Eliot
"If youth but knew; if age but could. "
-- Henri Estienne
"Youth is the best time to be rich, and the best time to be poor."
-- Euripides
"Young men wish; love, money and health. One day, they'll say; health, money and love. "
-- Paul Geraldy
"Man's own youth is the world's youth; at least he feels as if it were, and imagines that the earth's granite substance is something not yet hardened, and which he can mould into whatever shape he likes. "
-- Nathaniel Hawthorne
"Youth is ever apt to judge in haste, and lose the medium in the wild extreme. "
-- Aaron Hill

The Voyage of Life: Youth (Detail)

"Youth itself is a talent -- a perishable talent. "
-- Eric Hoffer
"Through our great good fortune, in our youth our hearts were touched with fire. It was given to us to learn at the outset that life is a profound and passionate thing. "
-- Oliver Wendell Holmes
"Youth is unduly busy with pampering the outer person. "
-- Horace
"Youth is about the only thing worth having, and that is about the only thing youth has. "
-- Edgar Watson Howe
"So different are the colors of life, as we look forward to the future, or backward to the past; and so different the opinions and sentiments which this contrariety of appearance naturally produces, that the conversation of the old and young ends generally with contempt or pity on either side. "
-- Samuel Johnson
"I, for one, hope that youth will again revolt and again demoralize the dead weight of conformity that now lies upon us. "
-- Howard M. Jones
"The passions of the young are vices in the old. "
-- Joseph Joubert
"Ask the young. They know everything. "
-- Joseph Joubert
"The wine of youth does not always clear with advancing years; sometimes it grows turbid. "
-- Carl Jung

"It is not possible for civilization to flow backwards while there is youth in the world. Youth may be headstrong, but it will advance it allotted length. "
-- Helen Keller
"You are only young once, and if you work it right, once is enough. "
-- Joe E. Lewis
"The young, whether they know it or not, live on borrowed property. "
-- Richard W. Livingston
"Youth comes but once in a lifetime. "
-- Henry Wadsworth Longfellow
"If youth be a defect, it is one that we outgrow only too soon. "
-- James Russell Lowell
"Every youth owes it to himself and to the world to make the most possible out of the stuff that is in him... "
-- Orison Swett Marden
"It is an illusion that youth is happy, an illusion of those who has lost it. "
-- W. Somerset Maugham
"Youth doesn't reason, it acts. The old man reasons and would like to make the others act in his place. "
-- Francis Picabia
"Youth has no age. "
-- Pablo Picasso

Seduction (Allegory of Youth and Age)...

"Well, youth is the period of assumed personalities and disguises. It is the time of the sincerely insincere. "
-- V. S. Pritchett
"Youth lives on hope, old age on memories. "
-- French Proverb
"If youth but had the knowledge and old age the strength. "
-- French Proverb
"A man loves the meat in his youth that he cannot endure in his age. "
-- William Shakespeare
"Youth, which is forgiven everything, forgives itself nothing: age, which forgives itself everything, is forgiven nothing. "
-- George Bernard Shaw
"Youth is such a wonderful thing. What a crime to waste it on children. "
-- George Bernard Shaw
"For God's sake give me the young man who has brains enough to make a fool of himself! "
-- Robert Louis Stevenson
"Youth should be a savings bank. "
-- Anne Sophie Swetchine
"Youth gets together with their materials to build a bridge to the moon or maybe a palace on earth; then in middle age they decide to build a woodshed with them instead. "
-- Henry David Thoreau

"It is better to be a young June-bug than an old bird of paradise. "
-- Mark Twain
"Everybody's youth is a dream, a form of chemical madness. "
-- Unknown
"After all, life hasn't much to offer except youth and I suppose for older people the love of youth in others. "
-- Unknown
"The good thing about being young is that you are not experienced enough to know you cannot possibly do the things you are doing. "
-- Unknown
"The deepest definition of youth is life as yet untouched by tragedy. "
-- Alfred North Whitehead
"Youth is a quality, not a matter of circumstances. "
-- Frank Lloyd Wright
Children Play on the Beach at a Youth...
You Should Also Read:
Age Quotations
Birthdays Quotations
Life Poems


Related Articles
Editor's Picks Articles
Top Ten Articles
Previous Features
Site Map





Content copyright © 2023 by Danielle Hollister. All rights reserved.
This content was written by Danielle Hollister. If you wish to use this content in any manner, you need written permission. Contact Nicole Cardillo for details.