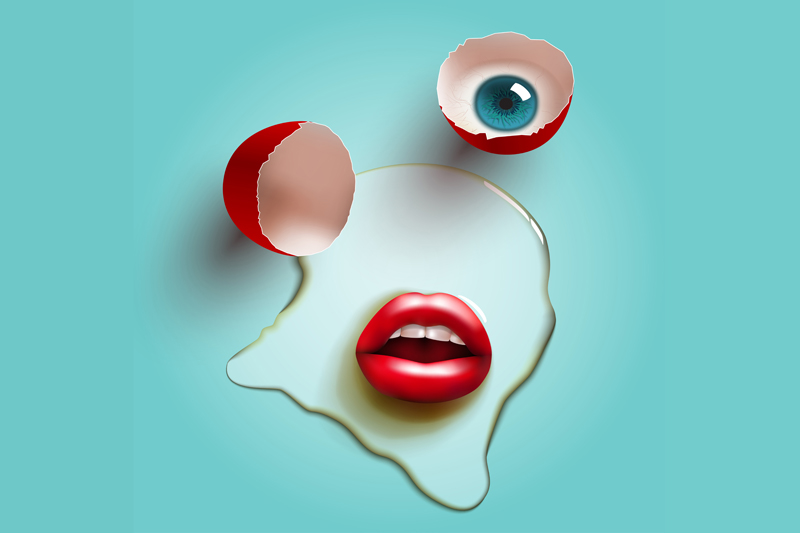 It is a Wednesday afternoon and like any other Wednesday you venture out to the Grocery Store. You are walking up and down the aisles, checking items off your list when you notice an elderly woman following you and watching you. You meet her glance and flash a quick warm smile and continue on your way. After a few minutes you notice the woman still following you and she has a somber look on her face.

At first you admit to yourself that her following you and watching you was annoying but seeing her expression melted that irritation away. You decide to approach the woman and ask her if everything is all right as you were concerned about her following and watching you. The woman's eyes well up with tears as she tells you how much you remind her of her only daughter and how she had passed away suddenly just a few short weeks ago. She explains how her world revolved around her daughter and how much guilt she feels because she was not able to make it to hospital in time to say good-bye before she passed away. One of her favorite memories of her daughter was that since she was little she and her daughter would go shopping every Wednesday afternoon. The lady then asks you if it would be okay if you finished your shopping together. You offer her your condolences and tell her you would be more than happy to shop with her.

The two of you continue through the store completing your shopping. You reach the checkouts and the elderly woman gets in line first. She piles her groceries on the conveyor belt and turns to you and thanks you for being so wonderful. She then asks you if she could impose one more time and ask you to say "Good Bye Mom, I Love You" as she leaves. You think back to how they did not get to say good-bye when her daughter passed and agree to do this.

You are busy putting your groceries up when the woman leans in and appears to say something to the cashier but you can't be sure because you are trying to get all your groceries up as you are already running a little later than you had intended. As the woman starts to push her cart loaded with groceries she turns and waves, and doing as you said you would you respond with "Good Bye Mom, I Love You'. The little sweet woman smiles and continues on her way.

You are feeling really good about yourself as it always feels good to help other people. The cashier rings your last item and the total of your groceries is a lot higher than you expected. You question the total and cannot possibly understand how your purchase could add up to so much. The cashier then explained that her Mom's Total was X amount and your total was Y amount which equaled Z. You look at the cashier and say "My Mom?" The cashier then tells you that your mother told her that her daughter, behind her, would be paying for her groceries today. Of course by the time you run out to the parking lot she is nowhere to be seen.

Okay let's take a look at this. Let's be honest. How many of you would have finished your shopping with this lady? I am a nice person but I know I would have felt very awkward in this situation and probably would have told her how sorry I am about her loss but I am really running behind. For me I would have ended it there. Now let's get to the check out lane. Who reading this would call a woman you do not know Mom and tell her that you love her loud enough for several people to hear? I have been grocery shopping several times in my life and never have I heard an exchange like that take place. Now don't get me wrong, I have seen mothers and daughters shopping together. As a matter of fact I have grocery shopped with my mom but we have always walked out of the store together.

Maybe I sound a little cold hearted here but really, honestly and truly what were your first thoughts when you read this Urban Legend?




Related Articles
Editor's Picks Articles
Top Ten Articles
Previous Features
Site Map





Content copyright © 2023 by Kristen Baker. All rights reserved.
This content was written by Kristen Baker. If you wish to use this content in any manner, you need written permission. Contact Mary Beth Crabb for details.