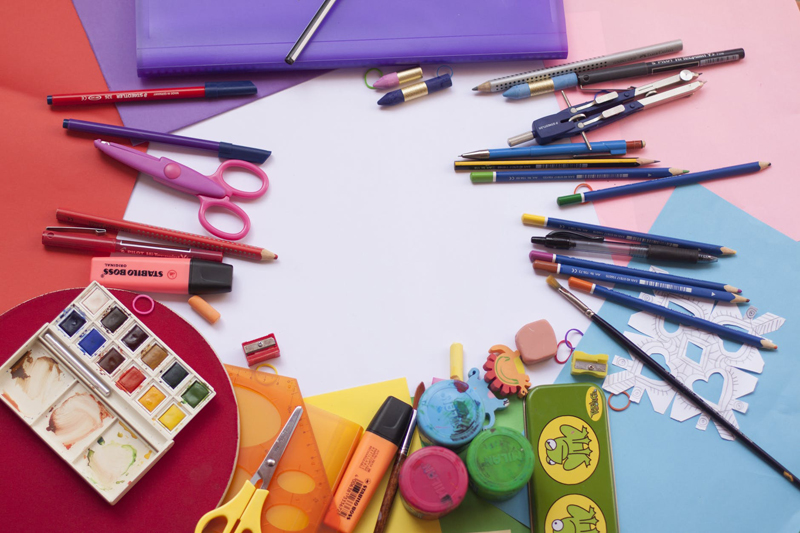 December, for some it¡¦s the snow, sledding and hot chocolate. Then there is Christmas, Kwanzaa, Hanukkah and Ramadan all fun December Holidays. But there are other lesser known but fun holidays in December to enjoy. Let¡¦s take a look and see what other Fun December Holidays there are to enjoy.

Monthly

Bingo¡¦s Birthday Month

Bingo! December is Bingo¡¦s Birthday Month. It is one of America¡¦s favorite games and has stood the test of time. It has evolved from the tried and true version to Facebook Bingo, Electronic Bingo, Classic Songs Bingo, Christmas Bingo and many others varieties, far too many versions to count.

Bingo was first manufactured by Edwin S. Lowe in 1929, but has been traced back to as early as 1530. But did you know that it was first called beano?

Food for thought. ļ

It was originally a county fair game in the U.S. where the dealer selected numbered circles from a cigar box and if the players had the number called they marked their cards with beans. When someone won they yelled ¡§beano!¡¨

Hi Neighbor Month

December is Hi Neighbor Month.

Neighbors come in all shapes and sizes and can be found not only in your own backyard, but at your office, civic group or any of the other myriad of places you might go.

Many of us don¡¦t know our neighbors no matter where we might live, work or play. Be the first to break the barrier and reach out. Bake some cookies, throw a block party or bring in some goodies wherever you might hang out. Great friends can be made by just one person reaching out, especially when food is involved.

Show your neighbors, co-workers and others that you might want to get to know, how much you care. Kindness is contagious. Spread some today!

Weekly

Cookie Exchange Week: First M-F Week Before Christmas

Chocolate Chip, Snickerdoodles, Peanut Butter and Sugar Cookies are just some of the many varieties of cookies that people love. What is your favorite? The first full week (M-F) before Christmas has been designated Cookie Exchange Week.

Why not throw a block party, neighborly get together or bring in some goodies at the office? It¡¦s a great way to get to connect with others you might not otherwise get the chance to. Don¡¦t miss out on the fun.

If you haven¡¦t participated before or even if you have this December is a great time to share your favorite cookies or grandma¡¦s prized cookie recipe with friends, neighbors and co-workers through a cookie exchange. Organize one and let¡¦s get baking!

It¡¦s About Time Week: December 25-31

What¡¦s it about time for in your life; a new job, a change of scenery or a new direction in life? Well December (or anytime) is a great time to contemplate that change and make plans to make it happen for you. December 25-31 is It¡¦s about time week. Make that your time to start on the path to change!

Whether or not you¡¦ve heard the phrase It¡¦s about time or the others; Now is the time¡K, The time is right¡K, The time is now, It¡¦s time¡K or any other variation of these phrases let them inspire you to start making changes for the better today!

Bathtub Party Day: December 5

December 5th is Bathtub Party Day. Fill up the tub with warm water and your favorite body oil or some sudsy bubble bath then ¡¥jump¡¦ on in and relax. Be sure to turn off all electronics, especially your cell phone, put on your favorite CD or stream your favorite music and zone out.

If you¡¦re up for a romantic bathtub experience why not invite a special friend, lover or significant other to your bathtub party. Break out your favorite vintage of wine or other beverage, have some snacks within reach and set the mood with some candles and music.

No matter whether you decide to go it alone or have a romantic bath time experience, make sure the mood is right and there are no interruptions. Make it a time to relax and enjoy.

Ding-a-Ling Day: December 12

December 12th is National Ding-a-Ling Day, time to ¡¥Ring your Bell¡¦. It¡¦s not about the actual ringing of bells, unless that¡¦s part of your celebration. It¡¦s about letting loose.

This day is the day to let your inner Ding-a-Ling out to play. Twenty four hours of crazy fun. Be on the look-out and expect anything from the plain old crazy to the truly bizarre, even from those who may seem conservative at first glance.

For the record: Ding-a-Lings and Ding Bats are not quite the same thing.
So, there you have it, some fun and unique reasons to celebrate in the month of December.

The above are just a sampling, choose one or more and make December a December to remember. Don¡¦t forget to share and post your pictures so others can share in your fun memories!



Related Articles
Editor's Picks Articles
Top Ten Articles
Previous Features
Site Map





Content copyright © 2022 by Jana Taylor. All rights reserved.
This content was written by Jana Taylor. If you wish to use this content in any manner, you need written permission. Contact Jana Taylor for details.