November Bahá'í Holy Days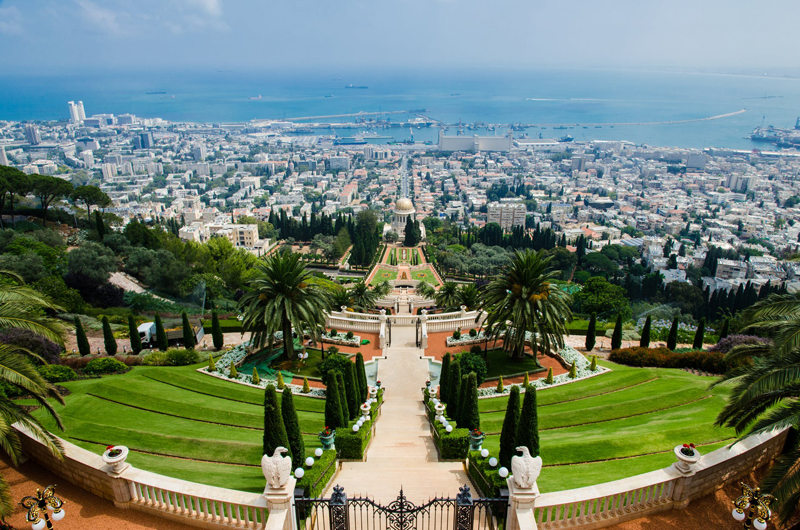 November has been just a crazy month at my house for many years. First off, there are two Feasts (local Bahá'í devotional/administrative/social gatherings on the first of every month in the Bahá'í calendar) and three holy days, plus a US national holiday (Thanksgiving), my wedding anniversary and no less than six family birthdays! It's true that I've lost that husband and several older family members whose birthdays fell in November, but the rest of the stuff is still there.
The three Bahá'í holy days fall on slightly varying dates in November. The first one is the anniversary of the birth of Bahá'u'lláh, Prophet/founder of the Bahá'í Faith, on which work and school is suspended. It falls on the second day after the 8th new moon after the vernal equinox, so changes each year between October and November in the Gregorian calendar. This celebration is a very big deal, usually the biggest party of the year around where I live, even beating out Naw-Rúz (new year).
The other two days, November 26 and 28, are anniversaries related to the life and death of 'Abdu'l-Bahá, the son of Bahá'u'lláh, authorized Interpreter and Examplar of His teachings. 'Abdu'l-Bahá was born May 23, 1844, the same day as The Báb declared His mission, and which is regarded as the beginning of the Bahá'í Era. For that reason, 'Abdu'l-Bahá did not want the Bahá'ís to be distracted from the importance of that date merely to celebrate His birthday. In fact, He never wanted His birthday mentioned at all, but the Western believers, especially, wanted to celebrate. So, He designated November 26 as the Day of the Covenant, referring not to His birth or personality, but to His station in preserving the Covenant Bahá'u'lláh had made with His Will and Testament. This legal document made clear provision for not only who could interpret Bahá'u'lláh's words after His passing, but clarified leadership and outlined an administrative order meant to prevent schisms within the faith -- a first in history.
'Abdu'l-Bahá passed in the early morning hours of November 28, 1921, after a very brief illness. He had been such a pillar of the Akka and Haifa, Palestine, communities, that more than 10,000 people turned out to mourn His passing. His efforts to prevent starvation during the WWI by distributing grain which He had had stored for several years previously had secured a British Knighthood, though He never used the title.
So, the celebration of the Birth of Bahá'u'lláh is often a large gathering with family and friends from several communities, joyous and filled with good food, good music and great conversations. Often it can include a cultural program or a service project.
Commemoration of the Day of the Covenant is usually a smaller, more local, gathering, with some study of the Station of 'Abdu'l-Bahá and His life's work. In the Solomon Islands when I was there, it was another party, but with a program put on by the children, with stories and skits from the life of 'Abdu'l-Bahá. They sang in spectacular multiple part harmonies that some Gilbertese had taught them.
Recognition of the anniversary of the passing of 'Abdu'l-Bahá is held late in the evening, with prayers, stories of His life and quotes from His Writings, closing at 1 AM, with a special prayer for the occasion. Some Bahá'í communities just begin with a dinner and stay together the whole night. I remember once visiting a Bahá'í school, Istituto Jamaliyyih, in the foothills just outside San Salvador, El Salvador. The people who had come from miles around just camped out on the grounds until morning. It was safer than trying to walk home in the dark! More fun, too.
Like all Bahá'í activities, the way these holy days are commemorated will reflect the culture(s) of the area. Here's a video that gives a flavor of the celebrations around the world of the anniversary of the Birth of Bahá'u'lláh:
Celebration
Enjoy!
You Should Also Read:
Bahá'i Calendar
Bahá'í Holy Days
A Brief Bahá'í Glossary


Related Articles
Editor's Picks Articles
Top Ten Articles
Previous Features
Site Map





Content copyright © 2022 by Cheryll Schuette. All rights reserved.
This content was written by Cheryll Schuette. If you wish to use this content in any manner, you need written permission. Contact Cheryll Schuette for details.