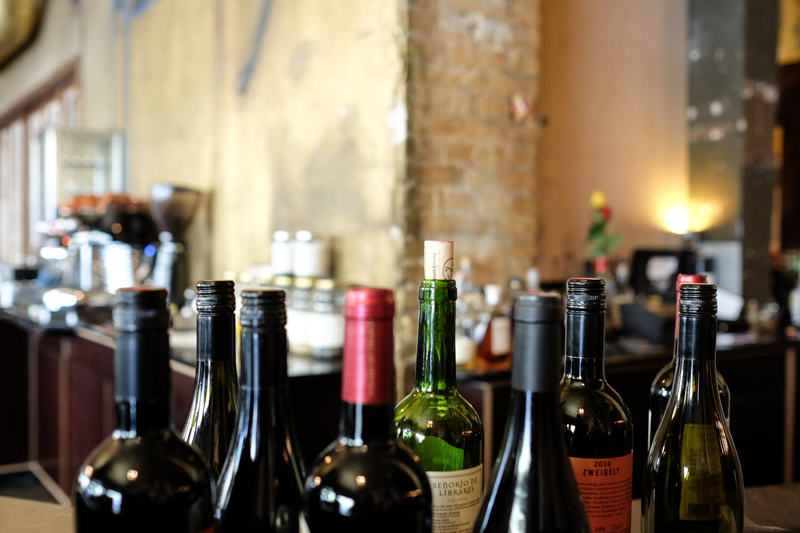 A sign hand written on cardboard by the side of the road advertised 'Grape Pies for Sale'. I was driving through the Finger Lakes wine region of New York State in September visiting vineyards. A few days later while lunching at a winery restaurant the waiter presented a dessert menu saying that 'today's special is grape pie'.
I love fruit pies; apple, cherry, plum, peach, pear – you name the fruit and I've probably enjoyed it in a pie but I'd never come across or even heard of grape pie before that week. The pie was a delicious thick layer of crushed sticky sweet grapes between two sheets of crumbly pastry.
I wondered why we don't use fresh grapes more often in cooking. I recalled following in a cookbook, many years ago, a French recipe for chicken with grapes but I'd never again made it.
In Cape Town, South Africa they sell Hanepoot jam. Hanepoot is the local name for Muscat of Alexandra which is a large sweet yellow grape used for making dessert wines and also eating. At one of the busy four-way stops near Paarl street-traders come to the cars bearing wooden trays of Hanepoot for sale and if you buy you must be swift in getting the tray inside while leaving the following cloud of wasps outside.
Last year the grapes on my few vines in my garden didn't look like they'd ripen before the frosts so we harvested them and made jam which turned out to be delicious spread on warm scones.
But the grapes I use for cooking are dried. They go into fruit cakes and scones and little Christmas 'mincemeat' tarts. These dried grapes are either currants or sultanas. I prefer the latter because they are larger, softer and seedless and I scatter them freely in the dough when I make scones. The name refers to the variety of the grape.
Currant is derived from Corinth, the place in Greece where the grape supposedly originated. In the USA they're known as Zante currants, from the Greek Island of Zante (also known as Zakynthos) which was the major producer for export to the USA of currants.
The Sultana is also known as Thompson's Seedless after the nurseryman who introduced the variety to the United States. Nearly all the raisins – the name used for dried grapes in the USA - started life as Thompson's Seedless. So much is grown in California that they're also used to make wine, though the variety rarely acknowledged on the label. By all accounts the wine is bland and it goes into blends or is sold as jug or house wines.
Unless you can get spare grapes from a vineyard or you have your own vine then the only way to buy table grapes from a supermarket or shop, and these a relatively expensive as they are chosen to look good on the table, they're blemish free and in attractive bunches and just perfect for eating, they're not meant or priced for cooking. And who can resist popping just one, then another into ones mouth until you realise the bag is empty.
Perhaps that's the reason we don't cook with grapes.
Do you cook with grapes? Tell us about your recipes
forum
.
| | | | |
| --- | --- | --- | --- |
| | Grape Man of Texas is a detailed and exhaustive biography of T V Munson. Co-author Roy E Renfro founded the Munson Memorial Vineyard and has been a driving force in ensuring T V Munson is not forgotten. | | This book was never reprinted after the plates were destroyed in wartime bombing. Peter F May spent a year transcribing this new edition of A I Perold's masterpiece. Not a scan or photocopy, this is a newly typeset edition available in both hard and softcopy. |
---


Related Articles
Editor's Picks Articles
Top Ten Articles
Previous Features
Site Map





Content copyright © 2022 by Peter F May. All rights reserved.
This content was written by Peter F May. If you wish to use this content in any manner, you need written permission. Contact Peter F May for details.