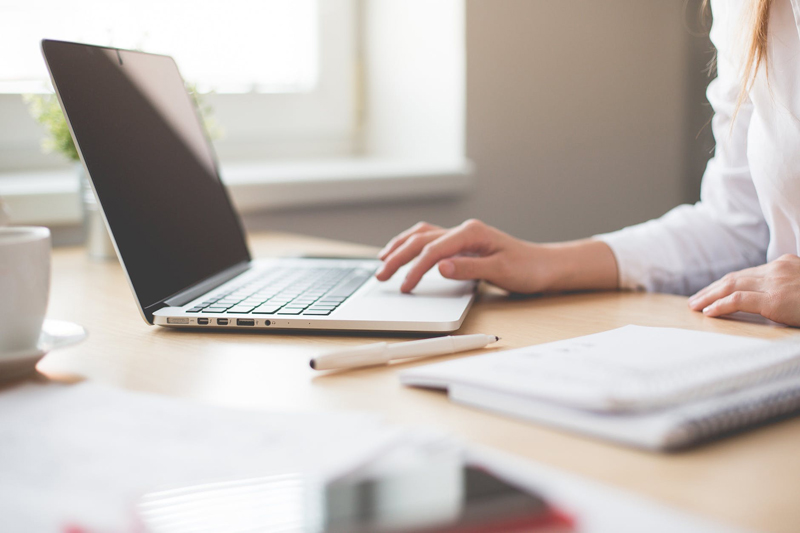 Fill Handle – Excel

One of my favorite features of Excel is the AutoFill feature. The fill handle is the little black square found in the lower left hand corner of the active cell. When you hover your mouse pointer over the fill handle it displays a + sign.

You can use the fill handle to enter data in adjacent cells that follow an identifiable pattern. For example: you want to enter a series of consecutive numbers such as check numbers. Consider that you want to enter in a series of checks beginning with check #1001 through #1100. Try this:

• in Cell A1, enter 1001
• in cell A2, enter 1002

The key to this is you have to enter in at least two cells of the pattern and as many as necessary for AutoFill feature to recognize the pattern.

• Select cells A1 and A2
• Hover the mouse pointer over the fill handle, click, hold and drag the selected range down the column until the yellow tool tip reaches 1100.
• Release the mouse button

Excel should have filled in down the column numbers 1001 through 1100. If this did not happen for you, make sure you have selected both cells A1 and A2. You can use this on incremental numbers just as easily. For example: 1005, 1010, 1015 etc. in incremental values of 5. You need to enter in at least 1005 and 1010 and select both cells in order for Excel to recognize that incremental pattern of 5.

Suppose you want to fill in the dates for the month of October, 2006.
• type 10/01/2006 (or whatever date format you prefer)
• Grab the fill handle and drag down the column (or across the row) until you reach 10/31/06.

Suppose you want a particular day each month for a year.
• type 01/05/06 (for example) in cell Al
• type 02/05/06 in cell A2
• Select BOTH cells A1 and A2 (important to remember to select BOTH cells so that Excel recognizes the monthly pattern)
• Drag the fill handle down until you reach the last month in your series

Suppose you want to repeat a certain pattern of words like Red, Green, Blue, Yellow:
• type Red in cell A1, Green in A2, Blue in A3 and Yellow in A4.
• Select the range A1:A4
• Drag the fill handle down until you reach the number of repeats of the pattern you need

You can do days of the week, months of the year, quarters etc. Experiment with this useful tool. You will find it very handy to enter in patterned data.


This site needs an editor - click to learn more!

You Should Also Read:
5 Unique Techniques for Excel
Create a List of Cell Phone Numbers




Related Articles
Editor's Picks Articles
Top Ten Articles
Previous Features
Site Map





Content copyright © 2022 by Chris Curtis. All rights reserved.
This content was written by Chris Curtis. If you wish to use this content in any manner, you need written permission. Contact BellaOnline Administration for details.