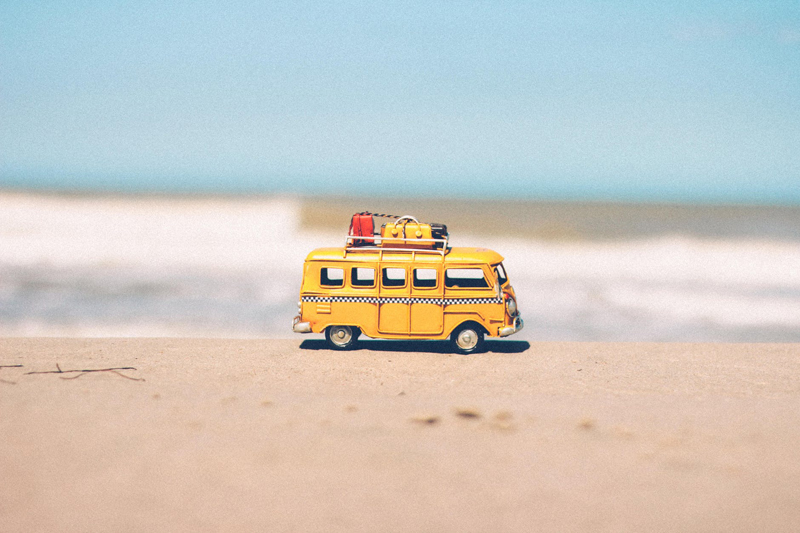 I've owned several different kinds of RVs in the past, and I've enjoyed them all. But my preferred style is a motorhome. And while all motorhomes have their perks, my favorite is the Class C. So just what makes a Class C so special? Several things really. To begin with, they are pretty easy to drive, which is important for many reasons, especially safety. Plus, they are usually more budget-friendly than the Class A motorhomes, and more spacious than the smaller Class Bs. Setup is usually a breeze, and you also don't have to leave the RV to go to the bathroom, or grab snacks or a drink from the refrigerator—it's all there!

Not too scary behind the wheel. Even though Class C motorhomes are large vehicles, they aren't too intimidating to drive. I feel much more comfortable navigating through campground loops and truck stops in a Class C than I do in a Class A or towing a fifth wheel or trailer. And cruising down the highway is a breeze. This is important to me because I can't enjoy a road trip if I'm tense and white-knuckling the steering wheel the whole time.

Easier on the budget. While I always dream about living in an ultra-luxurious Class A motorhome, comparable Class Cs always just fit better into my budget. You can get a decent used model for under $20,000 that you will be able to enjoy for years to come. Plus, you don't have to purchase a separate dedicated vehicle to tow it.

The fabulous cabover. For the most part, we use the cabover for storage. It's a great area to throw extra items that you need to take with you that can't fit in a cabinet or drawer. It also comes in handy when that home office/dining table needs clearing. Just throw everything on the cabover and pull the curtain—it's instantly tidy! Plus, I like being able to offer that larger space to friends and family when they come along on camping trips with us. While the dinette and couch convert into beds, they're not really comfortable sleeping quarters for the average-sized adult.

Easy access to everything. Everything is right where you are when you're traveling in your motorhome. Want some lunch? Just sidle over to the refrigerator and grab it on the go. I also appreciate how everything you need is inside the vehicle you are driving. This feels good safety-wise. So, say you arrive at a campsite late at night, you really don't even need to get out of the motorhome until morning to check on things.

Easy setup. We used to own a fifth wheel, and while we got really efficient at setting up and breaking down camp, it always seemed like such a chore. Not with the Class C. One huge perk about Class Cs is how easy they are to set up in campsites. There is no unhitching (unless you are towing your Toad and unhitching a car is easy)and in most cases, no major leveling issues. Sure, we occasionally have to use a few blocks of wood to level things out, but that takes a fraction of the time we used to spend leveling our fifth wheel. Easy setup also means more time spent enjoying the great outdoors!



You Should Also Read:
Bella Online RV Site
Bella Online RV Site Forum


Related Articles
Editor's Picks Articles
Top Ten Articles
Previous Features
Site Map





Content copyright © 2022 by Erin Floresca. All rights reserved.
This content was written by Erin Floresca. If you wish to use this content in any manner, you need written permission. Contact Erin Lehn for details.