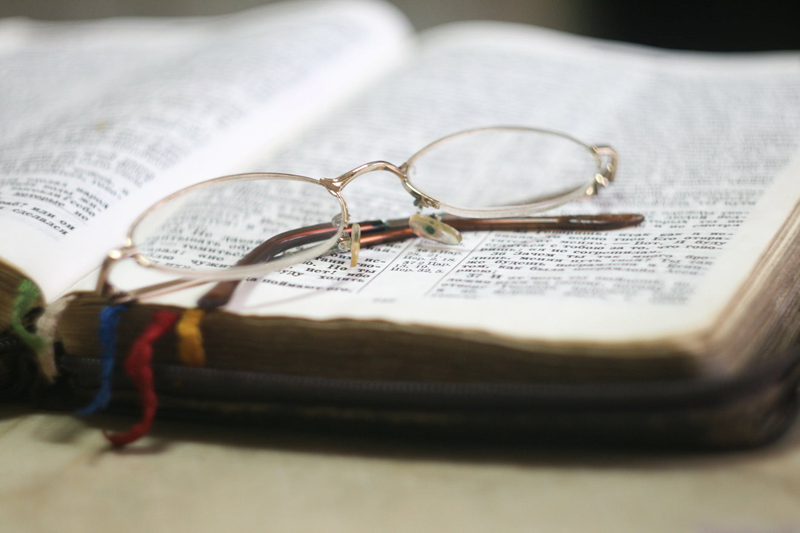 I dug deep into my files and found some ideas for Family Home Evening for the year. The idea is that you have a value for the month that you work on as a family. You also have a symbol that will help you remember the value you are working on for the month. Then there is a scripture to read each day and ideas for family home evening lessons and activities. This is a very flexible plan and you can make it fit the needs of your family.

I am going to share these the end of each month with the ideas for the next month. This week, I am sharing the ideas for the month of October.

October Gospel Study

Value: THE HARVEST—Obedience
Symbol: Apple or Tree
Main Scripture: Mosiah 5:8
Songs: "Keep the Commandments" (Hymns, no. 303)
"Quickly I'll Obey" (Children's Songbook, p. 197)

Date Scripture Summary
1 Mosiah 5:8 Be obedient unto the ends of your life.
2 Genesis 6:22 Thus did Noah according to all that God commanded
3 Genesis 22:18 Abraham obeyed his voice
4 Exodus 20:12 Honor thy father and mother
5 Deuteronomy 5:27 We will hear it and do it
6 Deuteronomy 30:20 Love the Lord…obey His voice
7 Joshua 24:24 His voice we will obey
8 Jeremiah 11:4 Obey my voice…so ye shall be my people
9 Matthew 4:19 Be ye fishers of men
10 Matthew 8:27 Winds and sea obey Him
11 2 Corinthians 10:5 Bring into captivity every thought and obedience to Christ
12 Galatians 6:7 Whatsoever a man soweth, that shall he also reap
13 Ephesians 5:1 Be ye therefore followers of God
14 Colossians 3:20 Obey your parents in all things
15 1 Nephi 3:7 I will go and do as the Lord commands
16 2 Nephi 31:10 Can we follow lest we be willing to keep commandments
17 Alma 9:28 All men shall reap a reward of their works
18 Alma 57:21 They did obey that their mothers had taught them
19 D&C 105:6 People need be chastened until they learn obedience
20 D&C 133:71 Ye obeyed not my voice when I called you
21 Article of Faith #3 Saved by obedience to laws and ordinances of gospel
22 Moroni 7:48 True followers of the Son shall be like Him
23 Exodus 19:5 If obey my voice…be a treasure unto me
24 Leviticus 26:3,12 If keep my commandments..I shall walk among you
25 D&C 82:10 I the Lord am bound when ye do what I say….
26 Abraham 3:25 Prove you…to see if we'll do all He commandeth
27 Acts 5:29 Obey God, rather than man
28 Luke 11:28 Blessed are they who hear the word of God and keep it
29 Jeremiah 7:23 Obey my voice…all will be well with you
30 Isaiah 1:19 Willing and obedient shall eat the good of the land
31 John 15:10 If ye keep my commandments, ye shall abide in my love


Family Home Evening Lessons

1. FHE Manual: Obedience Brings Blessings, p. 11
2. FHE Manual: Obedience to Heavenly Father, p. 22
3. FHE Manual: Personal Integrity, p. 236
4. FHE Manual: Children's Responsibility, p. 90

Gospel Art Lessons

1. 102-103: Noah's Ark
2. 105: Abraham Taking Isaac to be Sacrificed
3. 114-117: Daniel being Obedient
4. 300-304: Lehi and His Family being Obedient
5. 311: The Anti-Nephi-Lehies Burying their Swords
6. 313: Two Thousand Young Warriors (Listened to teachings of their mothers)
7. 314: Samuel the Lamanite on the Wall

Related Activities

1. Play "Simon Says" or "Mother, May I?" Talk about following instructions.
2. Make a simple map of your neighborhood. Take a walk following your map. Talk about following the "map" God has given us (the commandments).
3. Sharing Time Activity, "Obey the Law". (Friend, October 1995, p. 12)
4. Have the children list some of the laws of their country and community on a piece of paper.
5. Have the children make a large picture of the flag of their country. With each child drawing one person, create pictures representing many different people (young, old, boy, girl, dark, light, etc.) Who live in your country. Put them around the picture of the flag. Discuss how so many different people need to obey laws so that they can live together in peace.
6. Invite everyone to stand in a circle. Throw a beanbag to a child who must then state one law or rule of God, country, or home that he should obey.
7. Invite each child to draw a picture of herself or himself obeying a rule or law. Encourage each child to explain her of his drawing to the group.
8. Using toy blocks, rocks, or pieces of paper, have younger children create on the floor a town with roads. Using toy cars, demonstrate what might happen when drivers do not obey laws. You can use toy figures to demonstrate what can happen to people who do not obey traffic laws.
9. Write on pieces of paper different situations in which someone did not obey a law. Invite a child to choose a paper and read it aloud. Ask another child to tell what rule was broken and how the situation could have been different if the law had been obeyed. Children could also act out the situations.
10. Have each child draw a picture representing someone obeying a law. Display the pictures.

Related Topics

1. Good Works
2. Choices and Consequences
3. Missionary Work
4. Stewardship
5. Gardening



Related Articles
Editor's Picks Articles
Top Ten Articles
Previous Features
Site Map





Content copyright © 2023 by Brenda Emmett. All rights reserved.
This content was written by Brenda Emmett. If you wish to use this content in any manner, you need written permission. Contact Brenda Emmett for details.