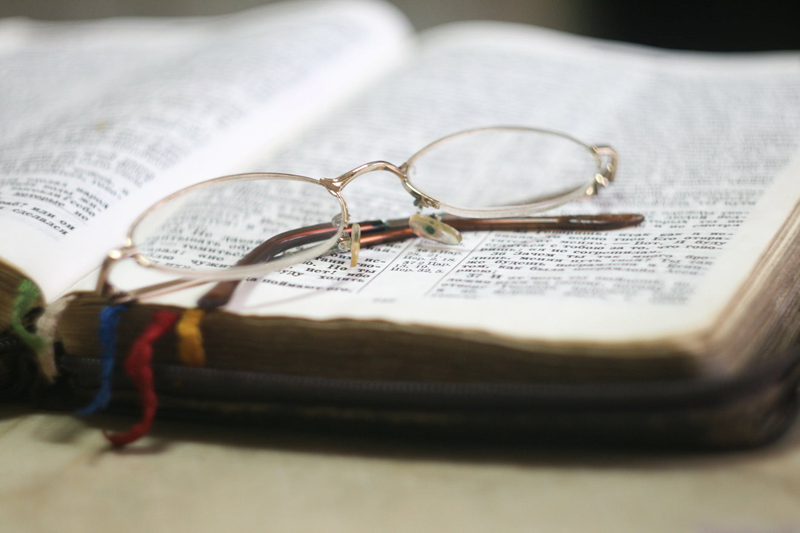 I glanced over at my son one morning this past week. It struck me that he was thoroughly engaged in his most important class of the day. He had his scriptures open and was working through a study. He looked happy.

I think sometimes we get caught up in the drudgery of every other subject that we feel our kids must be taught in a school day. We want our kids to have a well-rounded education. But as I watched my son that morning, I thought to myself that even if he learned nothing else but the word of the Lord, his education has been very successful. He is developing good study habits by studying and pondering the Word of God. He enjoys searching for answers and digesting what we are taught within the pages of scripture. That means we are being successful. He is learning to put God first, and I can�t think of anything that is more important to learn than that.

Though we need to know many other things while on our journey here on earth, the most important education is the one that will place our feet within Christ's footsteps. Learning about God and His Will, will have eternal significance. It will help to lead my son back to the Father.

I know that while God helps us to learn all things, it really pleases Him when we make learning about Him, a priority. It also makes our day go better. Our focus is on what is truly important. We then are able to do better with the rest of the things we are trying to learn that day.

I know that the next time someone asks me what we are learning on our homeschool, I want to remember to say that first and foremost, we are learning about God and His Son, Jesus Christ. Everything else is just extra.

Next year my son will be taking seminary. For that hour each day, he will be engaged with his peers in studying the teachings of our Heavenly Father. He will be studying the scriptures, just as he is doing now. I originally thought that this would just be replacing the religion class we have been doing here at home. However, I have come to realize that perhaps I need to still provide that opportunity each morning for his personal scripture study. Even if he has seminary first thing each morning, or if he has it later in the day, he can still be learning that starting the day with the Lord will help him in every area.

For all of our children, whether they are taking seminary or we are teaching them about the Lord in our own homes, we should remember that this is the most important education of all. This is the education that truly matters and has the most eternal significance in a child's life. And as parents, we are accountable in ensuring that those opportunities exist for our children.



Related Articles
Editor's Picks Articles
Top Ten Articles
Previous Features
Site Map





Content copyright © 2022 by Brenda Emmett. All rights reserved.
This content was written by Brenda Emmett. If you wish to use this content in any manner, you need written permission. Contact Brenda Emmett for details.