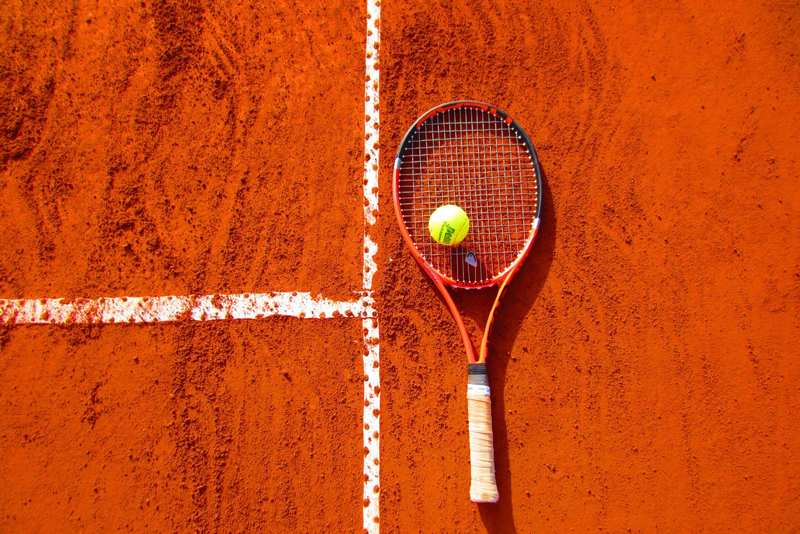 You may have heard the term "clay-court specialist" in tennis. There are some very important reasons why it's good to be one of those players during this time of year. Clay court tennis is different than every other surface in many ways. It takes a lot of training to master the dirt.

When you watch the French Open on TV, it looks like the court surface is soft, almost like sand. It's actually the complete opposite. Many of the red clay courts are made of crushed brick. You'll definitely scrape your knees and elbows if you fall, and most likely will draw blood. It's really not friendly. On the other hand, some of the green clay, often found in the United States, is finer and softer. That surface is a joy to play on and very easy on the body, but still presents some of the same challenges.

So why is playing on clay so hard? Well it really isn't hard if you're prepared. Problem is if you didn't learn to play on clay as a kid, you're at a huge disadvantage as compared to those who did. That's why you see so many foreign names and unknown players come to light during the clay court season and then go away again when it's time to play on grass.

Clay court tennis is all about strategy and endurance. Successful players are able to adapt. Most of all you have to be stable enough to slide into your shots and quickly recover to get the next ball. It's very easy to get wrong-footed on this surface because the traction isn't as sure as other surfaces. And then there's the bounce. Feel lucky to get a good one and hope for the best if the ball skids off a line (it's generally slick tape).

Players who have grown up playing tennis on hard courts generally have a hard time adjusting to the slower clay. Their booming serve and blistering groundstrokes don't have the same impact on clay. The ball bounces higher on clay which gives your opponent more time to run down what would have been a winner on hard courts. Spin is more exaggerated on the clay, so if you can hit heavy topspin, your opponent will be pushed way back otherwise the ball will hop over their head.

Unless you're extraordinarily gifted, the only way to become comfortable on the clay is to put in the time. Your fitness must be supreme and your mind focused on patience. Once you accept the fundamentals of clay court tennis, you might even start to enjoy it. Then the only downside is how dirty the clay makes your clothes.



Related Articles
Editor's Picks Articles
Top Ten Articles
Previous Features
Site Map





Content copyright © 2022 by Sandy Eggers. All rights reserved.
This content was written by Sandy Eggers. If you wish to use this content in any manner, you need written permission. Contact Sandy Eggers for details.