Personification in Picture Books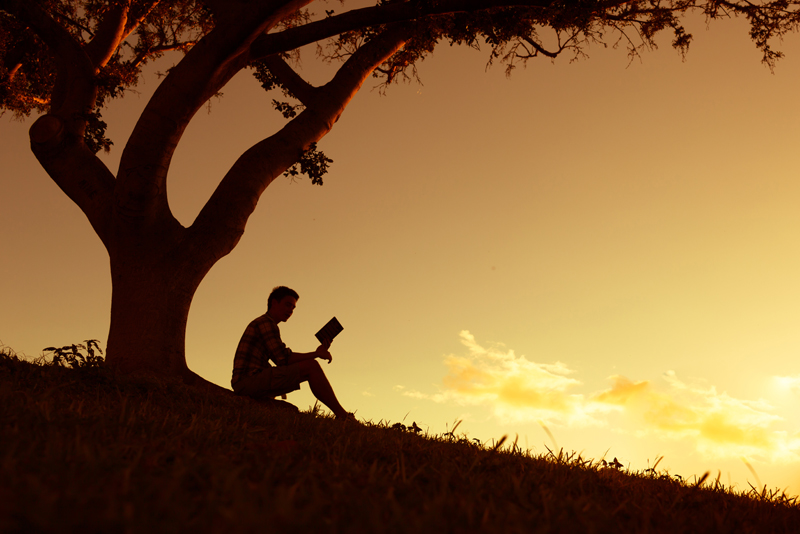 Personification is a figure of speech used in books for children, poetry, advertising, novels, and other literary forms. When an author gives objects or animals human qualities, or attributes a human characteristic to a non-human character, they are using personification.
These qualities include feelings, characteristics, and the ability to do things the object or animal wouldn't normally be able to do. For example, an author may write
the sun smiled
or
the ants were marching
. The sun doesn't smile and ants don't march. However, readers can imagine them doing those actions within the context of a story.
These descriptions help readers visualize text and relate to non-human characters. Figures of speech make writing come alive. Boring sentences become interesting sentences with personification. For example:
I wrote quickly
, becomes,
The pencil flew across my paper.
Here is a list of picture books to use when introducing students to the concept of personification. During each reading, discuss with your students what they imagine the object or animal doing when personification is used. Talk about why the author may have chosen the figure of speech, and how it helped create a particular visual image. After reading the book, ask the students to write one sentence or paragraph using personification, using the picture book as a model.
There is a Flower at the Tip of My Nose Smelling Me by Alice Walker (HarperCollins, May 9, 2006): Alice Walker, an award winning author for adults, wrote this book filled with poetic examples of personification, such as a flower that can smell and a sky that can see.



Books by Laura Numeroff : If You Give a Mouse a Cookie, If You Give a Pig a Pancake, If You Give a Moose a Muffin, and If You Give a Cat a Cupcake. Each story in this series highlights an animal that demonstrates human emotions and does things animals would not normally do, such as paint, talk, and sweep. The illustrations are delightful.



Mike Mulligan and His Steam Shovel, by Virginia Lee Burton (Houghton Mifflin Books for Children, September 9, 1939): Mary Anne, Mike Mulligan's trusty steam shovel, has a name and a personality. When Mary Anne becomes old enough for Mike to consider sending her to the scrap heap, the two best friends work together to prove that Mary Ann still has a purpose in life.



Smokey, by Bill Peet (Sandpiper, October 24, 1983): Another inspirational story about a machine (a little switch engine) trying to avoid the junk yard. In this story, the engine has feelings about his situation that children can relate to.



Leaf Man, by Lois Ehlert (Harcourt Children's Books, September 1, 2005): In this story, a leaf, named Leaf Man, takes off on an autumn adventure. The artwork in this book is stunning.



My Mama Had a Dancing Heart, by Libba Gray (Scholastic, September 1, 1999): Hearts cannot dance, but it isn't difficult to imagine someone with a dancing heart. After reading this book, you can talk about different ways the heart is described in literature, such as full, soft, hard, and loving.


It Figures! Fun Figures of Speech by Marvin Terban (Sandpiper, October 18, 1993) is a helpful resource for teaching figures of speech, including personification. It includes definitions, examples, and writing lessons. Look for it in your local library, or find out more on Amazon.com. Click the book below:



Brave Irene by William Steig, (Square Fish; Reprint edition, October 11, 2011): A brave and dutiful girl battles a storm to take a dress to the duchess. This book is filled with rich language, and many examples of personification. Look for it in your local library, or find out more at Amazon.com. Click on the book below:



You Should Also Read:
Oxymorons - Figure of Speech
Teach Alliteration with Picture Books
Comprehension Strategies for Reading


Related Articles
Editor's Picks Articles
Top Ten Articles
Previous Features
Site Map





Content copyright © 2022 by Heidi Shelton Jenck. All rights reserved.
This content was written by Heidi Shelton Jenck. If you wish to use this content in any manner, you need written permission. Contact Connie Mistler Davidson for details.