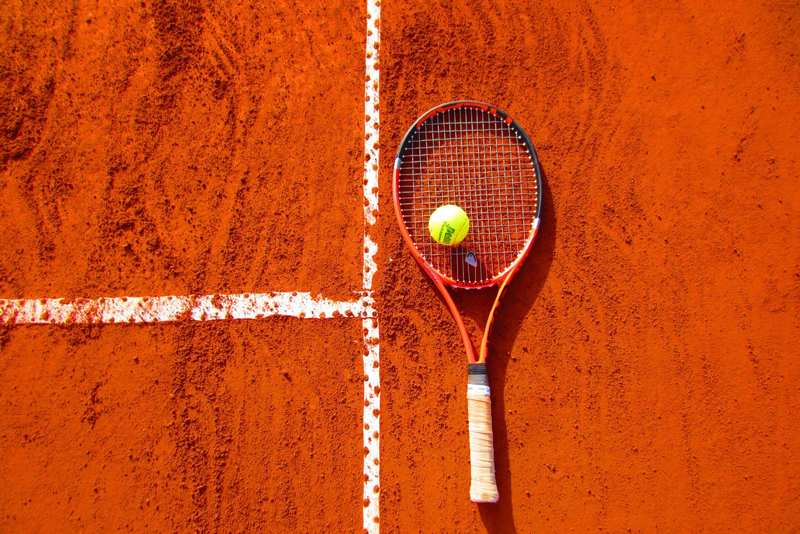 Unless you're a professional tennis player, or even if you are, your time on the court should be rewarding and enjoyable. Tennis is just a game after all. The best way to keep having fun is to add variety on the court. Here are some fun tennis games that you should make part of your regular tennis routine.

Tug of War – can be played as singles, doubles, or teams. Decide who will serve first. The server starts with 5 points. Their goal is to reach 10 points. The returner will try to take the server down to 0 points. The game is played out with standard points. When the server wins a point, they add 1 to their score. When the returner wins the point, the server subtracts 1 point. In addition, the server loses 2 points for a double fault. Switch servers when the score reaches 10 or 0. You will find this is not as quick and easy as it sounds.

Up and Down the Line – this can be played as a drill or a game depending on how many players you have. The goal is to control the ball and your court movement during a rally. Start with one player on each side of the net, at the baseline, in the alley. You will rally with your partner, taking a step forward after each shot, and your shots must land in the alley. When both players have reached the net in a volley position, continue the rally, and now reverse the game, taking a step back towards the baseline with each shot. Keep score by adding a point for each ball that lands in the alley and shout out the total. You can have a competition with players who are rallying in the other alley.

Tandem Singles – get ready to run with this game. You need minimum 2 players and maximum 4 players on each side of the net. Starting at the baseline, players line up behind each other at center court. Points are played out in the singles court with alternating shots, so that each player hits the next ball, keeping the same rotation. That means hit the ball and then get out of the way. You can play to 21 points or for a predetermined time. Any shot is fair game. You will definitely get to run a lot with only 2 players on each side of the net.

These can be really quick games that you mix in with your regular practice to add some variety. Try one or all the next time you're out on the court. You may even want to come up with your own variation.



Related Articles
Editor's Picks Articles
Top Ten Articles
Previous Features
Site Map





Content copyright © 2022 by Sandy Eggers. All rights reserved.
This content was written by Sandy Eggers. If you wish to use this content in any manner, you need written permission. Contact Sandy Eggers for details.