Make Fuzzy and Ugly Monsters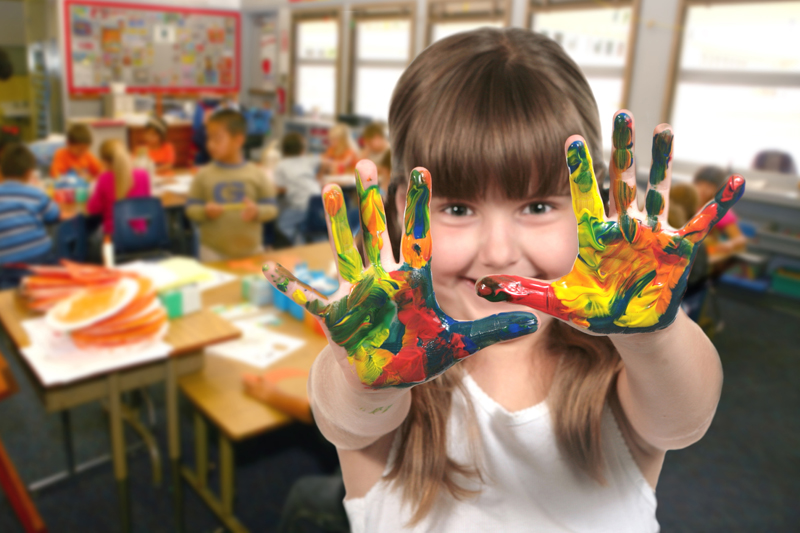 You can make a monster out of a fast-food sandwich container and dryer lint. Because he is a little fuzzy and a little bit ugly you can call him the
Fuzzug Monster
. With his very BIG mouth he just might want to gobble up your little brothers.
Gather these materials:
• 1 small plastic foam box
• White craft glue
• Dryer lint
• Construction paper
• Large google eyes (optional)
• Scissors
• Tape pencil
• 1 bendable plastic drinking straw
It's time to create:
1. With help from an older person, use a pencil to punch a hole near the center of the bottom of the box. (this hole will be used in step 4)
2. Look at the sandwich box – you will be using the front of the box where it opens to be the mouth. To cover your monster with fur (dryer lint), spread some white glue over part of the box. Firm press a piece of dryer lint into the glue. Keep gluing pieces of lint to the top, bottom and sides of the box until it is all covered.
3. Cut out some eyes from construction paper. They can be eyes that stick up out of the top of the box, or can be glued to the front top edge. Add some google eyes to the construction paper eyes if desired. Cut out jagged teeth or fangs and tape the teeth inside the top and bottom of the container so they hand out over the mouth.
4. Push the bendable part of the straw partway through the hole. Bend the straw and tape it to the inside of the top of the box. This will allow you to push on the straw to make the monsters mouth open.
If you don't have dryer lint- don't despair. You can use other fuzzy items to make the fuzzy, furry body of your monster. You might decide to glue cotton balls all over the box and add some touches of paint. Maybe you could add a pipe cleaner with a single cotton ball coming out of the top of the box like a cyclops eye. Or you might decide you want a medusa looking monsters with curly snake-like projections coming out of the top of the box – use a variety of colors of fuzzy pipe cleaners – or just use a few colors – be sure to add a snake tongue instead of teeth.
This is your monster creation – you are the master of this CREATION - it can be as ugly, or as fuzzy as you choose – ENJOY!
Keep some
Wiggle Eyes Bonus Pack
and
Chenille Kraft Big Box Of Pipe Cleaners - Jumbo Stems Assortment Idea Book, 150-Piece
on hand for crafting.
Play with your monsters then play
Monster Mix-Up Educational Board Game
or
Melissa & Doug Monster Plush Bowling Game
.
Make it a completely monsterfull day!


Related Articles
Editor's Picks Articles
Top Ten Articles
Previous Features
Site Map





Content copyright © 2022 by Launa Stout. All rights reserved.
This content was written by Launa Stout. If you wish to use this content in any manner, you need written permission. Contact Launa Stout for details.