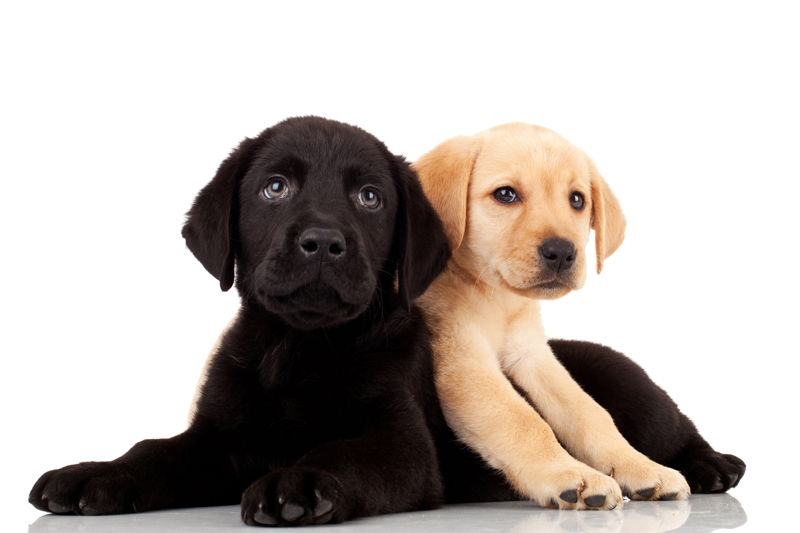 We began our journey with Contessa "AKA Tess" nearly 7 years ago. It was our first introduction to the wonderful breed of Shih Tzu's (pronounced Sheet Zoo). You see, our home has consisted of Doxies (Dachshunds) for the past 25+ years, so this adorable little clown was a welcome addition to our family. Sadly, she thinks she is one of them, so some of her "ladylike" traits have completly gone away.
The name means lion and its full name is Tibetan Shih Tzu Kou, or Tibetan lion dog. It is not only one of the most and cutest companion dogs; it is one of the most popular, ranking 10th as the most registered breed in the US. It has been proven that the Shih Tzu is descended from one of the oldest lines of domesticated dogs in the world. It is believed that their center of domestication is found in Tibet rather than China, having been sent there around 1000 as tribute to the Emperor. This lovable dog with long silky hair is the closest known descendant of Senji, the prehistoric Chinese wolf.
It is believed that this ornate breed was produced by breeding the Bei-jing gou ( Pekingese ) with a Tibetan dog breed, the Lhasa Apso. The latest DNA analysis confirms that this is one of the oldest breeds of dog. The Shih Tzu is also known as the Chinese/Tibetan Lion Dog or the Chrysanthemum Dog, getting its name from the way its hair grows outwards from the centre of the face.
Shih Tzu is kind tempered and just love to be around people, especially their family. I have found they do bond closely with those around them. They are also usually very good around well-behaved children. Like most dogs, they do not like to be taunted or shouted at. Always keep an eye on the situation when you have small children in the house and educate your children to care for your Shih Tzu with the love and respect they ought to have.
Like most of us, at times Shih Tzu can become irritable and may not want to play or be touched. Tess is the perfect example of that. She will definitely let us know when she has had enough and doesn't want to be bothered and will growl when she wants to be left alone. She has never bit or snapped at us or our other dogs, and even plays deer tug-of-war with our oldest Doxie.
Unlike some other toy breeds Shih Tzu do not bark much. I have noticed that Tess will only bark though to let us know something is wrong or if there is a stranger in the area, which is an excellent thing. Otherwise, you would never know we had her, she will sit on the deck and watch the world go by for hours on end without so much as a peep!
Shih Tzu energy level doesn't require a great deal of play time unlike some other high energy breeds. About 15 – 20 minutes a day of playing include hide-n-seek, tug-of-war and fetch makes them extremely happy. They are perfect for older couples and apartment dwellers.
If you didn't know, the Shih Tzu has hair, not fur. It falls out when it reaches a certain length, rather than shedding with the seasons. I have found that when I groom her, I use a leave in conditioner that I use for my hair and run it over her coat before combing. This works amazingly as I keep her coat long, so it takes a certain amount of dedication and time to keep it nice and silky.
Adult weight will be 9-16 lbs (4.08-7.26 kg). Height will be: 8-11 inches(20.3-27.9 cm) from floor to shoulder. Their life span is 14 years on average with a range of 12-16 years.
One important Shih Tzu detail to keep in mind is that this their neck is extremely fragile. There is a condition called Collapsed Trachea that affects this breed and many other toy and small breed dogs as well. This is avoidable by always using a harness and leash. When the harness is used, it distributes any pressure from the neck and it spreads it out over the back and chest.
Here are some of the most interesting known facts about Shih Tzu.
1.) It was named "lion dog" because of its similarity to the lion and it was bred to resemble the lion.
2.) The Shih Tzu is also often known as the "Xi Shi Quan" which was based on the name of one of the most beautiful woman of ancient China – Xi Shi.
3.) Old Tibetan monks called it the Snow Lion Dog and are considered holy dogs because they were used to guard the Imperial Palace in past centuries.
4.) This beautiful dog comes in different colors such as shades of gold and white, solid silver, brown, solid black, black mask gold, black and white, liver and white, brindle and white and silver and white and the rare solid blue. (Tess is considered a Liver; having brown lips, pads of feet and nose.)
5.) On the average, a Shih Tzu lives up to 13 years and can attain a lifespan of up to 20 years of age.
6.) Diseases and disorders common to Shih Tzu include hip dysplasia, portosystemic shunt of the liver, Intervertebral Disk Disease or IVD, brain problems, such as cancer and cases of epilepsy.
7.) Famous celebrities who owned/owns a Shih Tzu include Nicole Richie, Frank Sinatra, Elizabeth Taylor, Geri Halliwell, Fashion designer Oleg Cassini, Queen Elizabeth, Zsa Zsa Gabor, Bill Gates, Mariah Carey and the Hanson Brothers.
8.) At the age of one year, a Shih Tzu is already considered an adult which is equivalent to 16 human years.
We have never regretted bringing Tess into our home. She has been an absolute delight, was easy to train and we'd get another in a heartbeat. But please, before you rush out and get a Shih Tzu or any other dog, do your homework first. Make sure that breed is right for your family and what you can offer it.
Please always do your research and consult with your veterinarian before taking any home remedies or supplements or following any treatment suggested on this page. Only your vet can provide you with advice on what is safe and effective for your unique needs or to diagnose your pets particular medical issue.


Related Articles
Editor's Picks Articles
Top Ten Articles
Previous Features
Site Map





Content copyright © 2019 by Bettina Thomas-Smith. All rights reserved.
This content was written by Bettina Thomas-Smith. If you wish to use this content in any manner, you need written permission. Contact Bettina Thomas-Smith for details.