The Blind Tiger Redefines Its World-Class Reputation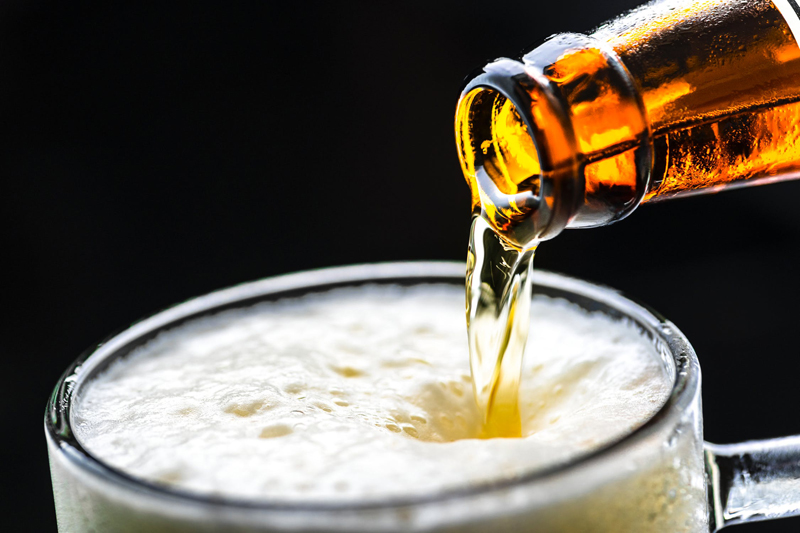 The cream always rises to the top. It is the sign of quality, richness, and excellence. It respects artisanal creation and craftsmanship. It repositions itself in the face of challenge.

In its press release of March 29, 2004, the New York City Department of Health & Mental Hygiene, Office of Communications stated,

"Bartenders, managers, owners and health organizations joined City officials today at the Blind Tiger Ale House to toast the one-year anniversary of the 2002 Smoke-Free Air Act (SFAA), the law that established a smoke-free workplace for nearly all New Yorkers…"

"…In addition to bar owners and workers, attendees included Health Commissioner Thomas R. Frieden, MD, MPH, Finance Commissioner Martha E. Stark, Small Business Services First Deputy Commissioner Andrew Schwartz, Chief Operating Officer of the New York City Economic Development Corporation Joshua Sirefman, and representatives from the American Heart Association, American Lung Association, American Cancer Society, Coalition for a Smoke-Free New York, and Campaign for Tobacco-Free Kids."

So when did the Blind Tiger Ale House become the bad guy?

The Blind Tiger Ale House operated at their location at 10th and Hudson Streets in the West Village of New York City for ten years. With twenty-four beers on tap and a stunning offering of bottled selections, co-owner Dave Brodrick built a reputation of distinction that drew plaudits and patrons from all corners of the city and state, as well as from neighboring states and locations across the globe.

With an eye on desirable locations, Starbucks, the competitive coffee franchiser from Seattle, snatched the Tiger's lease when its term matured. Stretching with the challenge, The Blind Tiger secured a location at 281 Bleecker Street. The liquor license already in place needed only to be transferred. Assemblywoman Deborah Glick and the Central Village Block Association wrote a scathing letter to the State Liquor Authority, protesting the license transfer and presenting The Blind Tiger Ale House as "a large bar that primarily serves beer."

Progress came to a screeching halt. Owners of The Blind Tiger had invested over a million dollars in renovations for their new restaurant bar. In the main bar, the floor, counter and ceiling beams had been crafted from reclaimed materials, a slice of Americana from a Midwestern barn, circa 1850. Bathrooms had been modernized and newly tiled. Taps were in place for fresh draught beer. With opening day scheduled for September 5, 2006 and no liquor license in place, The Blind Tiger had no choice but to re-define its World-class reputation. The stately animal has been forced to don sheep's clothing for awhile.

Dogfish Head Craft Brewery of Milton, Delaware stood as a supportive advocate, and delivered kegs of Dogfish Head Beach Beer (non-alcoholic birch beer) that now flow, draught-style, from the DFH tap handle behind the vintage counter. Abita Brewery in New Orleans provides old-fashioned, caffeine-free Root Beer, crafted with the finest Louisiana cane sugar, yucca, vanilla and herbs. Such soft drinks as Victorian Lemonade and Curiosity Cola, made with catuaba and guarana extracts and crafted by Fentimans, grace the new drinks menu.

Just as brewing fine beer is a merging of chemistry and art, so is the process of creating a fine espresso. The Blind Tiger enlisted the services of David Reeve of Seattle, an experienced barista with a passion for making the best coffee in the world. Reeve uses a Linea from La Marzocco, along with roasted, specialty coffee beans from Mané Alvez's Vermont Artisan Coffee and Teas and Coffee Labs International, to create high-end masterpieces for the palate.

Bartender Louise Leonard, a graduate from the French Culinary Institute in New York City, fashions Sweet Tomato Rosemary Muffins, Almond Pear Coffee Cakes, fruit pies, and grilled bagels with smoked trout & cucumber cream cheese. An additional delectation for the ever-growing clientele is her exceptional, pressed-sandwich fare, made with choice Grafton cheddar from Vermont and other first-rate ingredients.

A commitment to quality is a commitment to quality. It is disheartening that The Blind Tiger, a beer palace that served elegant and finely crafted beer to enthusiastic connoisseurs, could be misrepresented to the State Liquor Authority as just "a large bar." For those of us who delight in World-class beer with our dinner, this is a tragedy.

I wonder if Assemblywoman Glick has wine with her dinner?

Cheers!

 
You Should Also Read:
Best Beer & Food Destinations in North America
A Fight for Rolling Rock in Latrobe Pennsylvania
Beer & Molasses History - The Great Molasses Flood of 1919


Related Articles
Editor's Picks Articles
Top Ten Articles
Previous Features
Site Map





Content copyright © 2023 by Carolyn Smagalski. All rights reserved.
This content was written by Carolyn Smagalski. If you wish to use this content in any manner, you need written permission. Contact Carolyn Smagalski for details.