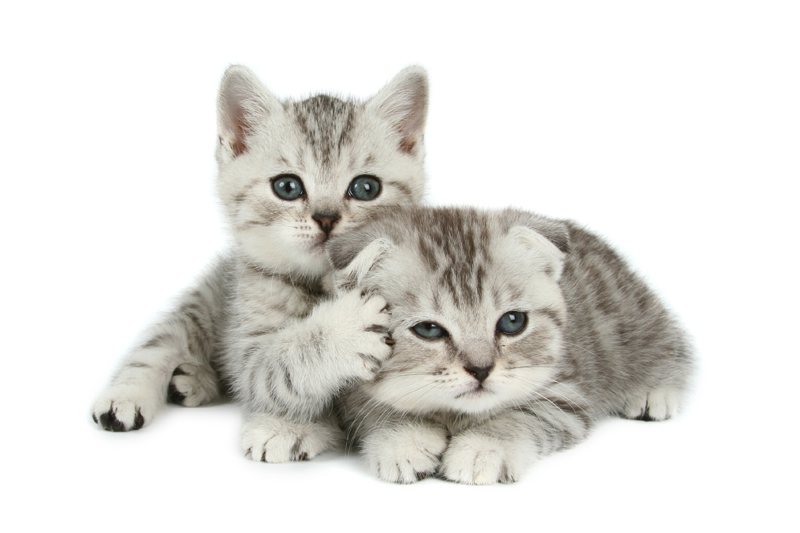 There have been several legends about black cats being evil, associated with witchcraft, causing bad luck and a variety of other dark things. This bad rap has actually been fueled further by Halloween advertisements and the holiday decorations. Halloween cards depict not only witches and goblins, but also black cats - a black cat balanced on a witch's broom stick or a black cat with its back arched as part of the dark and eerie picture.
Although many believed cats to be sacrificed in Wiccan rituals, this is never the case because Wicca is a nature based religion. Due to this and other fears, some shelters don't allow black cats to be adopted near Halloween.
While the myths about black cats being evil isn't what it used to be, there are still some concerns we should have when it comes to Halloween and our cats – of all colors.
Keep your cat indoors. With children dressed in costumes going door to door, cats can easily get spooked (pardon the pun). Indoors, even secluded in a room, is the best place for kitty during Halloween night. The endless ringing of the doorbell could also scare your cat, so that's why secluded in a room might be the ideal place for your cat to retreat from the evening commotion.
Remember that chocolate can be toxic to cats. Be sure any candy, especially chocolate candy, is out of reach of kitty.
If your cat is particularly skittish then reassure her/him throughout the evening. A few soothing pats and cuddles are always a good thing.
If you're hosting a Halloween party, then it is even more ideal to seclude your cat in a room for the event.
Some halloween costumes have masks with elastic bands that can be hazardous to pets. Keep these out of reach of your cat.
With a little extra TLC you can ensure your kitty will have very little stress and a safe Halloween.
© Melissa Knoblett-Aman
You Should Also Read:
Cats and Holiday Stress
Holidays
Affordable Black Cat Halloween Costume


Related Articles
Editor's Picks Articles
Top Ten Articles
Previous Features
Site Map





Content copyright © 2022 by Melissa Knoblett-Aman. All rights reserved.
This content was written by Melissa Knoblett-Aman. If you wish to use this content in any manner, you need written permission. Contact Melissa Knoblett-Aman for details.