Traveling with Kids Book Review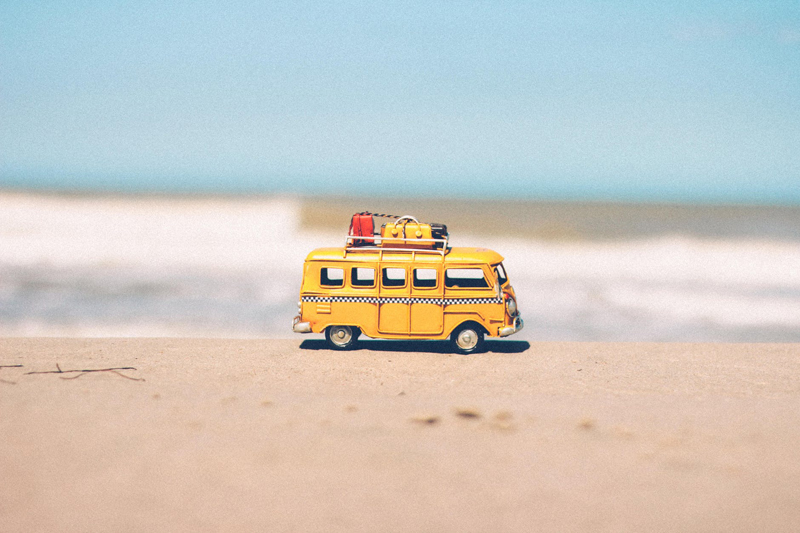 Visit any popular state park on a nice weekend and you'll see tons of RVing families. Even though RVing with kids can be more challenging, if you plan it right, you'll discover that RV road trips with kids in tow not only is doable, but can be a delightful and rewarding experience for everyone. While there isn't a lot of literature out there regarding RV travel and children, there's plenty of material focusing on the art of traveling with children. One such book,
Wanderlust and Lipstick: Traveling with Kids
, is an ideal book to read in preparation for any upcoming RV trips with children. The book covers a vast array of travel-related topics, and while it isn't tailored specifically to RV journeys, much of the advice translates well to RV travelers.
Traveling with Kids
is filled with insightful information on traveling with kids of all ages. Within the pages you'll find lots of creative ideas and useful information; not just on how to pack, but dealing with other issues such as tending to your child's emotional needs as well. It also features a directory of over 200 helpful websites. Whether your trip is to a state park for the weekend or a year-long jaunt back and forth across the country, you're sure to find many thought-provoking tips within the pages of this book. Traveling with Kids covers pretty much any situation you'd run into while on a vacation; whether it's advice on activities like hitting the slopes, what electronic devices to tote along, or dealing with a new culture, this comprehensive guide addresses it.
One aspect that I appreciate is that the two authors, Leslie Forsberg and Michelle Duffy, both come from traveling backgrounds and write about the do's and don'ts of wandering the world with children from personal experience. That means a lot because oftentimes you read how-to books but realize the content contained within is only helpful in theory. Not in this case as this book is filled with real-world advice.
Traveling with Kids
addresses topics such as your child's temperament, nursing while traveling, meeting the locals, recreational opportunities, and eating healthy on the road. You can definitely tell they are mothers because they even discuss the topic of trying to arrange flight schedules and travel around a child's nap time. Other practical issues covered include budgeting, dealing with medical issues, pre-planning before you go, and getting around once you get to your destination.
In regards to RVers in particular, I felt that most of the information was useful, translatable information. Especially when it came to pre-planning, where to eat, medical and transportation issues, along with the advice on traveling with larger groups—which would happen on many RV trips. RVers will find the details regarding what to do with the mail while you're away and what papers to bring along with you especially beneficial.
Note: The RV editor discovered this book while perusing the library shelves at her local library. She has no affiliation with the authors or publishers of this book.


Related Articles
Editor's Picks Articles
Top Ten Articles
Previous Features
Site Map





Content copyright © 2022 by Erin Lehn Floresca. All rights reserved.
This content was written by Erin Lehn Floresca. If you wish to use this content in any manner, you need written permission. Contact Erin Lehn for details.