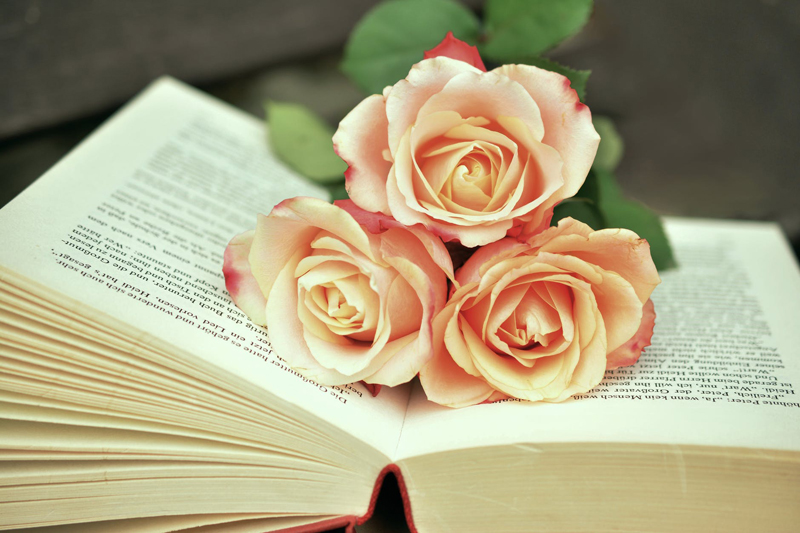 The much loved, affable comedienne, Gracie Allen, once said, "Never place a period where God has placed a comma. God is still speaking." This can be applied to bad translations and bad formatting of the Bible. After all, the Bible is God's spoken word written down for mankind for all of eternity.

So, what do I consider to be a really bad and not to be used translation of the Bible? First and foremost is The New World Translation. Remember the John 1:1 verse that I referenced in the article, Biblical Translations Examined? In the New World Translation, it has been changed to state, "In the beginning was the word and the word was with God and the word was a god. Additionally, it has removed over 47 verses in the New Testament, alone, and changed the meaning of several others.

The NIV, a popular Bible among many, has also deleted some verses. The translators claim that the verses were not necessary to convey the meaning. They also argue that the Bible verses which refer to "taking away and adding to the word of God" refer only to changing meaning. I realize some people prefer the NIV because they consider it easier to understand; however, I prefer not to use it.

My preference is to use the King James version. Nearby, I keep a New King James Bible and reference materials to help with difficult passage translations. Some people have said that the New American Standard Bible is the most accurate English translation to date. It was produced from ancient Greek and Hebrew manuscripts and has been a choice of evangelists such as Billy Graham. I; however, have never used it and did not examine it for this series.

Heading out to the bookstore, I selected different versions of the Bible to review. I was reviewing them for their formatting and for the additional items they had to offer a reader. This week, I'll discuss a Bible that I definately did not like and one that I found to be so-so.

True Identity: The Bible For Women. Becoming Who You Are In Christ published by Zondervan at a cost of $63.99 was very pretty with its Italian duo tone violet and melon green cover. The Bible presented various sections randomly interspersed amongst its pages. 100 "Myths" provided statements of who the world says we are or what the world thinks we should do and dispels the myth with who the Bible says we are and how we should live. There was also an "Ask Me Anything" section which used the life situations of various women in the Bible. A lesson to be learned from each woman was used and formulated into a conversational interview format. "200 Conversations" presented questions meant to help the reader meditate upon the Word. These questions could also be used for group discussions. However nice the feature, the editors failed to include a section where readers can turn to find the answers or even any place that would guide the reader to specific Bible passages for answers. The oversight rendered this section useless. Next, there were 200 "He Is" which are short blurbs about items such as the character of God and how it affects us. 300 "At Issue" articles present Biblical teachings on money stress, fear, shopping, identity, and several other topics. The book introductions were very nice. Each presented the target audience, the author, the date written, the setting, important verses to remember, and themes to consider. Overall, I found the Bible and additional references were not as in-depth, provided light guidance, and was a very bulky book. My impression.....just so-so.

The second Bible to be reviewed was The Everyday Life Bible, Fashion Edition. Featuring Notes and Commentary by Joyce Meyer published by Faith Words at a cost of $59.99. This version, a pink bonded leather amplified Bible, was sure to be a crowd pick because of being touted by Joyce Meyer. The Bible had very brief book introductions, the weakest introductions out of the 4 Bibles that I reviewed. It presented the author, date and everyday life principles in Meyer's words. Included were 395 Everyday Life Articles: Meyer's thoughts on scripture. There was an index of articles at the back of the book; however, it only gave the name of the article and not the passage that it referenced. In order to find the article, you had to flip through the pages in order to locate it yourself. There were also "Life Points" which were Meyer's sound bites...little take-aways. Randomly interspersed across the bottom of some pages were "Speak The Word": confessions to make based upon scripture passages. In my opinion, there were too few of these. Next, came "Putting the Word to Work". It is supposed to be a section that applies a Biblical reference to a life problem. For example, one such reference was, "Ezra 3:12-13. 'Is change happening? As I like to say, let emotions subside and then decide." This is extremely weak. It is merely one more section Meyer's ramblings. There was a section, "Words For Your Everyday Life", which listed bible verses to handle topics such as anger, annointing, faith, etc; however, there was just a verse listed without any information on how to apply the instruction. The Bible ended with the salvation prayer...the only good "extra" in the book. Overall, I felt the Bible was more about promoting Joyce Meyer and her thoughts than actually guiding the reader. Not recommended.







Related Articles
Editor's Picks Articles
Top Ten Articles
Previous Features
Site Map





Content copyright © 2023 by Lyn Sedmina. All rights reserved.
This content was written by Lyn Sedmina. If you wish to use this content in any manner, you need written permission. Contact Lyn Sedmina for details.