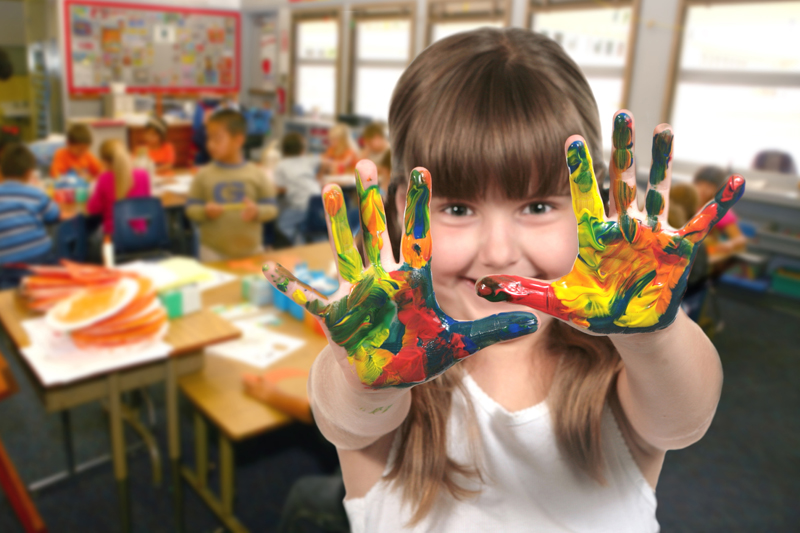 This amazing "build-it-big" project is amazing to children. They can create something large and quickly and in the process they learn something about engineering and balance and structural strength.

Who wants to build a sculpture that can be entered, moves, is a house, is a polyhedron, reaches the ceiling and fills a room?

Makes an excellent group project! This project can be done outside!


Materials:

Newspaper
Masking tape
½" wooden dowel (or pencil or other stick)


Make PAPER ROLLS :

• Place a sheet of newspaper on the floor
• Beginning at a corner, roll the paper around the down by rolling diagonally across the paper
• Remove the dowel with one hand while holding the roll with the other hand
• Tape the end corner of the paper to the roll
• Make a large batch of rolls before beginning the structure

Make THE SCULPTURE:

• Begin by taping the end of the roll of paper to the floor
• Then tape another roll to the first roll --- and another --- and another --- build a strong structure that won't fall over
• Keep adding rolls, vending rolls, sticking a roll inside another roll to make it longer, and so on…

VARIATIONS:

• Add other materials to the sculpture such as feathers, yarn, ribbon, rubber bands, and so on.
• Put something under the structure, then paint it
• You could also use tiny pieces of paper and roll them around a drinking straw or pencil to make a smaller version of the sculpture
• You could also make a much larger version by getting very large rolls of paper from newsprint from the local newspaper company – roll around a broomstick
• It might be fun to jump on the sculpture when it is completed and it will crush to the ground


For group projects:






Related Articles
Editor's Picks Articles
Top Ten Articles
Previous Features
Site Map





Content copyright © 2022 by Launa Stout. All rights reserved.
This content was written by Launa Stout. If you wish to use this content in any manner, you need written permission. Contact Launa Stout for details.