Movement Based Word Segmentation Activities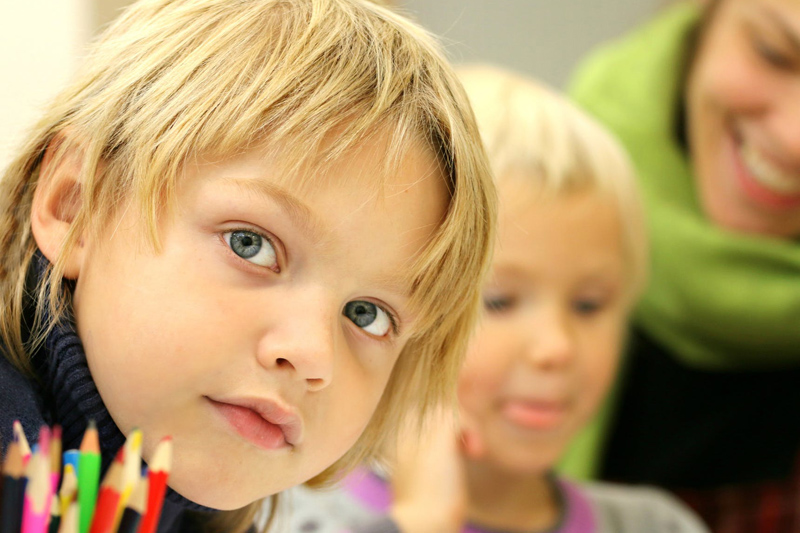 Word segmentation is a very important pre-reading skill. Simply put, segmentation is breaking up a word into all of its phonemes, or individual sounds, and falls under the broad term "phonological awareness." Down the road, the ability to segment words into phonemes will immensely help your child as they begin to write on their own. If your child can correctly segment the word "fast" and knows the correct letter-sound correspondences for all the phonemes they segmented, then it will be a breeze for them to right the word "fast." On the other hand, if they do not feel comfortable segmenting a word then writing a new word might seem very challenging to them. Segmentation will take some work. Do not get frustrated if your child does not seem to grasp it right away. Keep at it and keep it fun! Teach your child how to segment words with these movement based activities.

1. Jab, Jab, Hook

Materials: None

Directions:
You will say a consonant-vowel-consonant (CVC) word out loud (e.g., cat, dog, hat, hop, zip, etc). As your child is segmenting the word they will pair it with boxing movements. For example, you say the word "mud" and they would say /m/ while jabbing, /u/ while jabbing, and /d/ while doing a hook movement. You will more than likely need to get in on the punching action for them to catch on. Have fun with it! Kids will love it that much more if they see their parents having fun with them.
*Note: a letter written like /u/ indicates the sound that letter makes or short "u" sound in this case.

2. Pillow Hop

Materials:
• 3 pillows

Directions:
On a carpeted floor (or some other non-slippery surface) place three pillows within hopping distance of each other. You will say a CVC word out loud to your child; they will segment the word while hopping from pillow to pillow for each individual sound in the word. Repeat with subsequent words.

3. Ball Roll

Materials:
• Child's sized slide
• 3 balls (any size)

Directions:
Have your child sit at the top of the slide with the three balls in their lap. You will say a CVC word out loud. For each sound your child will roll a ball down the slide. E.g., you say the word "sun." Your child will say /s/ and roll the first ball, /u/ while rolling the second ball, and finally /n/ while rolling the third ball. Then they will go down the slide while saying the full word. Repeat with more words.

Variations:
On yucky days we have used our treadmill on the highest incline as a ramp to roll the balls down. The kids can't really slide down the treadmill, but they still enjoyed rolling the balls down while segmenting. Another option is to sit on the floor with your child across from you. They will roll the three balls to you while segmenting a word. Then you segment a word and roll the balls back to them.



You Should Also Read:
Movement Based ABC's
Teaching the ABC's


Related Articles
Editor's Picks Articles
Top Ten Articles
Previous Features
Site Map





Content copyright © 2023 by Amy Tradewell. All rights reserved.
This content was written by Amy Tradewell. If you wish to use this content in any manner, you need written permission. Contact Amy Tradewell for details.