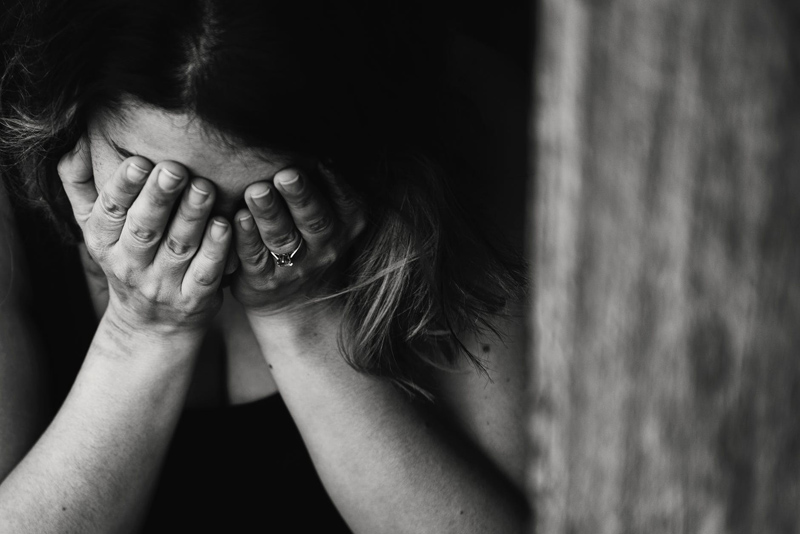 A child learns as they grow in every aspect of their life. Their emotions are no different. Most children learn through example, from their parents and other adults in their lives. However, if children have no example to follow, it will inevitably bring a sense of chaos to their lives. For example, a child that is being abused at home is usually not allowed to show any emotions, for fear that they will be further harmed. This carries over into their daily life outside of the home.

Many children that are abused are told that emotions are essentially forbidden. Think about it. If the parent is abusive, then whatever emotions the child has will most likely be viewed as wrong. If a child looks angry while their parent is verbally abusing them, they will be further harmed for looking angry. If the child cries, they might be told to stop crying or the parent will give them something to cry about. If the child is emotionless, this only seems to anger the abusive parent further. After all, the parent is looking for a reaction from the child, when abusing them. When the child does not give them an appropriate response, according to the standards of the abuser, they are then hurt once again.

Because of this, the child has no example to follow and must deal with the chaos in their home and within their being. The child learns early on to survive on a daily basis. Children that are abused do not know that emotions are natural. They do not know that there are no right or wrong emotions. Seemingly, all emotions are wrong when in regards to abuse that they are suffering. This not only affects the child at home, but also at school and in their social life.

Sadly, many children go to school every day with the secret of abuse in their homes. They do not understand why they are being hurt. They might begin to view themselves as being the cause of the abuse they are enduring. They may console themselves in the abuse, thinking that they deserved it. The child might comfort themselves in their limited knowledge of the why's and the how's of it all. While in school they will remain the good soldier and not tell anyone. After all, mommy or daddy told them they were very sorry and that they loved them. Why then would a child tell anyone. In their minds, it seems ok, since their parents told them they will never do it again. It's an emotional roller coaster ride.

Emotions can be tricky for the victim of child abuse. They most likely feel every emotion under the sun. However, they might not know when to express which emotion, so they simply shut down internally and daily succumb to the abuse. The child does not know what to feel and when. Everything seems to spin within their reasoning. It can feel like riding a merry-go-round at excessively high speeds and being unable to get off or make it stop. There is definitely a factor of being completely confused. Children of abuse must grow up early on and are faced with holding many secrets deep inside of them.


Children deserve to live a happy and fulfilling childhood. They deserve to view themselves as being special. They deserve to know that it is not their fault. They deserve to blow bubbles, make cookies, laugh at jokes etc. There are many fun moments in life and the child that is enduring abuse misses out on most of them, due to their abuser and the power and control they hold over the child.

If you know of a child that is being abused, please make the necessary steps of calling in your suspicion, in order to save the child from enduring further abuse. The call can be made as anonymous, so the child and their abuser do not know who the caller is. This protects everyone in the long run. All children deserve their childhood and all that it entails.


Related Articles
Editor's Picks Articles
Top Ten Articles
Previous Features
Site Map





Content copyright © 2023 by Kelli Deister. All rights reserved.
This content was written by Kelli Deister. If you wish to use this content in any manner, you need written permission. Contact Erika Lyn Smith for details.