Test Taking Skills - Multiple Choice Strategies
School has been going for a while now. Tests (those lovely midterms and finals) will be coming up shortly. Usually there are two kinds of tests: multiple choice and essay.
Here are some test-taking skills to help you with multiple choice tests, so that you can do great and feel even better! Next week we'll strategize on how to do well on essay tests!
Here we go. Just a few simple steps to better test scores:
1. DIRECTIONS, DIRECTIONS, DIRECTIONS!
Nothing is worse than to get to the bottom of the test and realize you've done it wrong. Even if you're nervous, you must read the directions carefully. Teachers are funny…they want you to do things a certain way. It's best if you do. (Tip: read through the directions by touching each word as you read it. This will slow you down enough to let the information sink in.)
Benefit.
By reading the directions, you will better follow them. This means your chance of a higher score goes up!
2. SKIM QUESTIONS
When starting a test, skim through the test before plunging in. This means that you simply read all questions before answering any of them.
Benefit.
Skimming first will let you know how to pace yourself. You will know which questions are harder (or more confusing). Thus, you will know which will take more time. Save these for last.
3. EASY FIRST
Once you've glanced at all the questions, now start with the easiest one…even if it's the last question ofnthe test.
Benefit.
Imagine that the first question is the hardest. You could spend all your time on this question, never getting to the rest. Your odds of failing the test are high this way. No matter where the questions are in the test, answer the easy ones first and save the tough questions for last. By answering all the easy questions first, your odds go up of getting at least a passing grade.
4. GUESSING ALLOWED
Cover up the answers while reading the question. How would
you
answer the question? Determine that before you actually look at the provided questions. This will often help you narrow down the right answer.
Benefit.
By already thinking of what you feel the answer is, your mind might find the answer better once you move your hand and look at the multiple choices in front of you.
5. DIVIDE AND CONQUER
When a question is multiple choice (where you have to pick A, B, C or D), immediately rule out the "obviously-wrong" answers.
Benefit.
By crossing out the wrong answers right away, you'll probably end up with just one or two possibilities left. By getting rid of the "junk" answers, you'll think more clearly with less facing you on the page. Thinking more clearly means that you'll be more likely to find the correct answer!
6. PENALTIES?
Some tests are graded with additional points deducted for wrong answers. In this case, it is better to leave the question blank. Some tests are not this stringent. It is important to check with your teacher if you are penalized for wrong answers.
Benefit.
Why take a hit more than you need to? By checking with your teacher on how she grades, you'll better know how to score well and get a better grade.
~~~
These are just a few simple suggestions to do better on multiple choice tests. As a kid, I should have known better. My grades didn't improve until I started using these approaches. For example, when I was in high school, I did not have great test taking skills. My grades averaged C's and B's.
But by the time I got into college, things started clicking. My last three semesters I got straight A's! Part of the reason was because I'd learned note-taking and studying skills, but part of it was because I'd learned better test-taking skills.
Over the next few weeks, we'll be exploring all of these things so that you, too, can be a better student and do as well in school as you'd like to!
Warmly,
C.S. Bezas
~~~~~~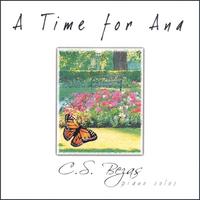 My new CD,
A Time for Ana
, is out! Here are just some of the reviews:
""Your music reminds me of a waterfall. It has a beautiful melody that carries you and leaves you wanting more and never tiring of it." - Anson Service, of Heuristic Productions
Lori Nawyn, of Parker Lane Publishing, says: "
A Time for Ana
is a welcome addition to the music libraries of adults who need to unwind and de-stress, in addition to soothing children who have experienced trauma of any sort."
And business owner, Hayley Fair says: "Our customers absolutely LOVE your music playing in our store!"
For more information, visit my
CDBaby website
. If you'd like signed copies, write me personally to let me know.
This site needs an editor - click to learn more!


Related Articles
Editor's Picks Articles
Top Ten Articles
Previous Features
Site Map





Content copyright © 2022 by C.S. Bezas. All rights reserved.
This content was written by C.S. Bezas. If you wish to use this content in any manner, you need written permission. Contact BellaOnline Administration for details.