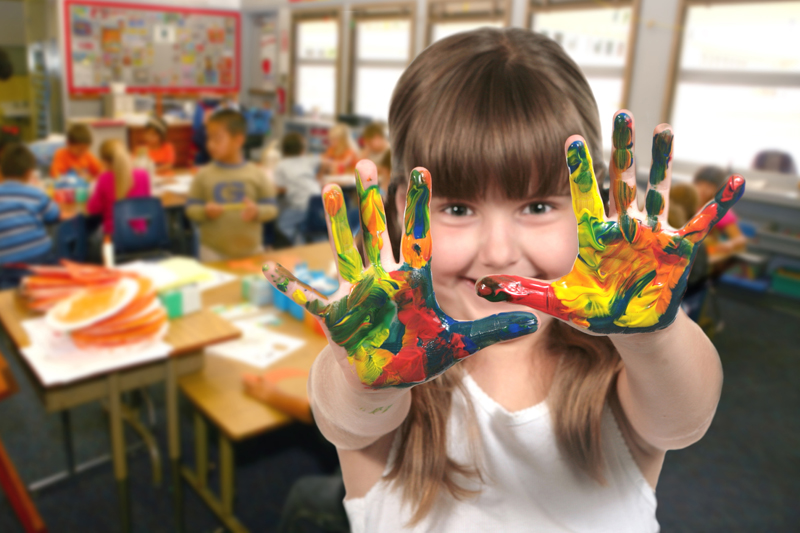 Whether they are made as a fun cultural activity or just for a rainy day diversion, rain sticks are a unique craft project. After all, unlike a painting, rain sticks can be played with long after the crafting is complete!

Rain sticks are believed to have been invented in Chile or Peru, although there is debate about their origin. They get their name because some people played them in the hopes of calling forth needed rain. Rain sticks are traditionally made from a dried cactus. Cactus spines are pressed into the cactus and small rocks are dropped in. When the ends are sealed off and the tube is tipped, the rocks cascade through the spines with a gentle musical sound, much like falling rain.

You can make your own rain sticks at home using either paper towel tubes or wrapping paper tubes as your base. Aluminum foil will take the place of cactus spines. You can substitute rice or dried lentils if you can't find small pebbles. You will also need paint or markers, duct tape, and cardboard or construction paper.

I would highly recommend using wrapping paper tubes or cardboard mailing tubes as your base. They are sturdy and long enough to make a really impressive sound. In a pinch,though, you can use a paper towel tube to create a mini rain stick. The sound won't be as impressive, but the kids won't care.

Begin by closing off one end of the tube with tape and a circle of aluminum foil or construction paper. Be sure to use strong tape so your rice won't fall out! Colored duct tape is a strong and decorative option to seal up the ends of the rain stick. Kids can decorate their tubes with paint, strips of colored duct tape, stickers, or markers. Let the tubes dry before proceeding.

Cut a sheet of aluminum foil into strips that are at least six inches long. Roll each strip and scrunch it slightly to form a long spring. Drop the aluminum springs into the tube one at a time. Don't pack the springs in, but keep adding them until they reach the top of the tube. The springs will slow down the falling rice, creating the rain sound.

Once your springs are in place, add a cup of rice or dry lentils to the tube. Seal off the other end of the tube with paper, foil, or duct tape. Make sure the tube is well-sealed to avoid spillage.

To use your rain stick, turn it upside down slowly. You'll hear a nice, gentle sound as the rice falls slowly down the tube.



Related Articles
Editor's Picks Articles
Top Ten Articles
Previous Features
Site Map





Content copyright © 2022 by Kimberly Misra. All rights reserved.
This content was written by Kimberly Misra. If you wish to use this content in any manner, you need written permission. Contact Launa Stout for details.