Scribble Art - book review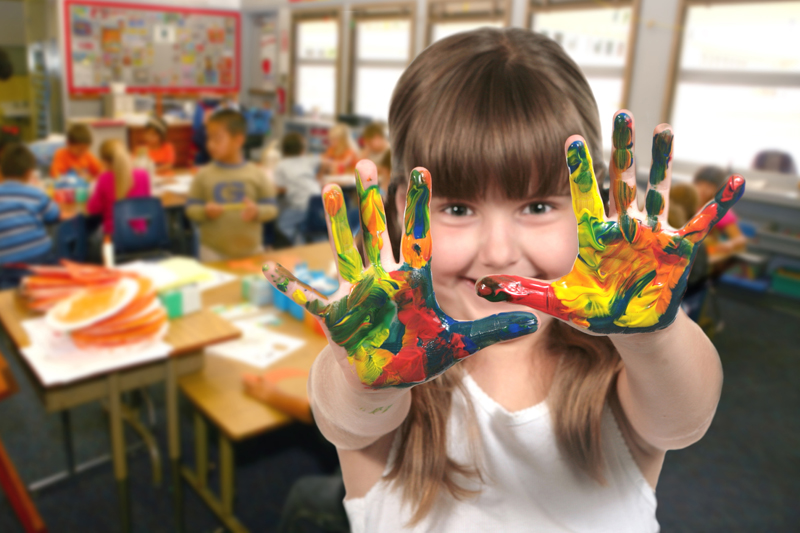 Are you an art teacher? Or a mom who wants to keep her children busy? Do you like kids to be able to work independently or with just a little direction and help on their way to the creative process?

You will enjoy this book as it provides many, many projects. With chapters on paper and collage, crayon and chalk, paint and dye, printing, sculpture and modeling, and craft and construction you are sure to find a project that will catch the eye of the budding artist. In the back of the book you will enjoy the resource section with recipe-formula guides, collage material list, materials index and project index.

The quick recipe-formula guide includes recipes for: baker's clay, bread clay, bubble print, chalk and sugar water, cornstarch and baking soda dough, cornstarch and salt dough, cornstarch beads, cornstarch mixture, vegetable dye paint, finger-paint, food coloring, glue, thinned, goop, pasta, colored, play-dough, puffy play dough, salt and flour beads, salt modeling, sawdust modeling, scribble cookies, homemade liquid starch, and wallpaper paste.

Positioned in the upper right corner of each art project you will find help in the form of icons. You will find icons that help you know if it is: * one star for beginning artists, ** two stars for some with experience, and *** three stars for the more advanced or complicated projects. An "apple" icon denotes that it is BASIC ART with skills to be learned to lead to other successes. Art technique icons are also on the top of each page to denote whether the project is: Painting/Dying, Drawing/Coloring, Chalk, Sculpture, Dough/Mixture, Collage/Construction/Craft or Printing. Another set of helpful icons denote how much planning and preparation and the degree of involvement and time for the adult in charge: this is shown by a pie chart with a darkened quarter piece of the pie = easy, a half of the pie = moderate, and three quarters of the pie = "involved" – so be prepared.

This book provides many independent creative art experiences for children!





Related Articles
Editor's Picks Articles
Top Ten Articles
Previous Features
Site Map





Content copyright © 2022 by Launa Stout. All rights reserved.
This content was written by Launa Stout. If you wish to use this content in any manner, you need written permission. Contact Launa Stout for details.