Tennis Against Two Opponents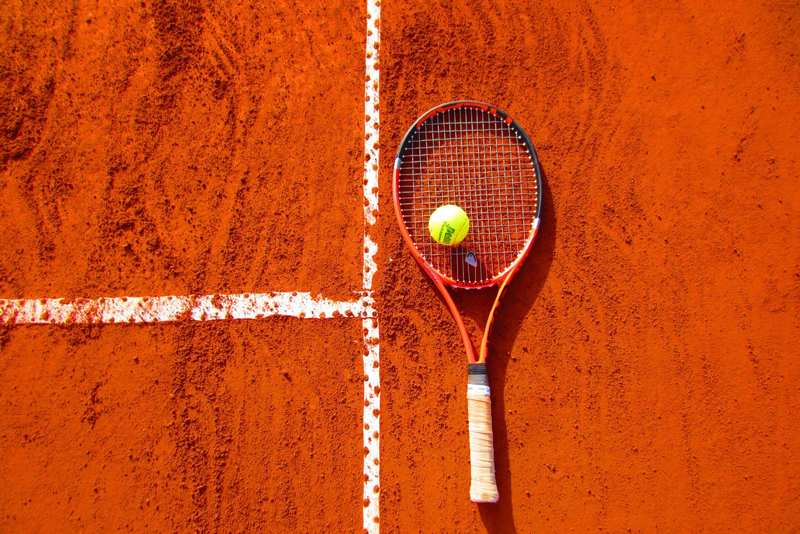 Tennis looks to be a game where players hit a ball over a net, generally away from each other, with hopes of making the other player miss in order to win the point. If only it were that easy.

Playing tennis is about fitness and strategy, but the difference between otherwise equal opponents, might be the health of your mental game. When doubt creeps in, or inexperience causes you to lose confidence, that's when tennis turns into a whole other game.

It's not uncommon for tennis players at all levels to be nervous before, during and even after a match. What sets the winners apart from the losers is how you manage those nerves. If you don't get things under control, you'll have a hard time playing your game, and will surely be disappointed at the outcome.

First things first. It's only tennis. It's a game. The sun will still come up tomorrow whether you win or lose. Of course we all like to win, but half of us will lose. You might even be at an equal playing level as your opponent, but someone will lose. Accept it.

Most important if you're feeling nervous is DON'T PANIC. If you lose a point, there's going to be another. If you lose a game, there's going to be another. If you lose a match, there's going to be another. You get the picture. If you panic, you won't be able to trust your game, and it will lead to defeat faster than anything.

Always remember that you can do everything right in tennis and lose a point because your opponent gets lucky. It happens. The Tennis Gods can sometimes be finicky. Those net cords don't always fall your way. And when it doesn't fall your way, take a moment, forget about it, refocus, move on, and play that next point with a constant level of intensity.

It's hard to accept, but some opponents you encounter are going to be better than you on any given day. It will happen that they just plain outplay you. They might do it for a game, or a set, or for the entire match. If you are getting outplayed (i.e. you're losing, getting beat, etc) be sure to stay in the moment. Never give up because you don't know what will happen in the next game. It's difficult for any player to sustain a very high level of play throughout an entire match. Maybe they'll get injured (we don't really wish this on anyone), or more often than not, they could lose focus and give you an opening. You need to be aware when that happens and be ready to make your move. Always keep the pressure on.

Don't let your fears, insecurity, lack of experience, and nerves get the best of you on the tennis court. It's hard enough playing your opponent across the net, don't make it harder by having to battle your nerves at the same time.



Related Articles
Editor's Picks Articles
Top Ten Articles
Previous Features
Site Map





Content copyright © 2022 by Sandy Eggers. All rights reserved.
This content was written by Sandy Eggers. If you wish to use this content in any manner, you need written permission. Contact Sandy Eggers for details.