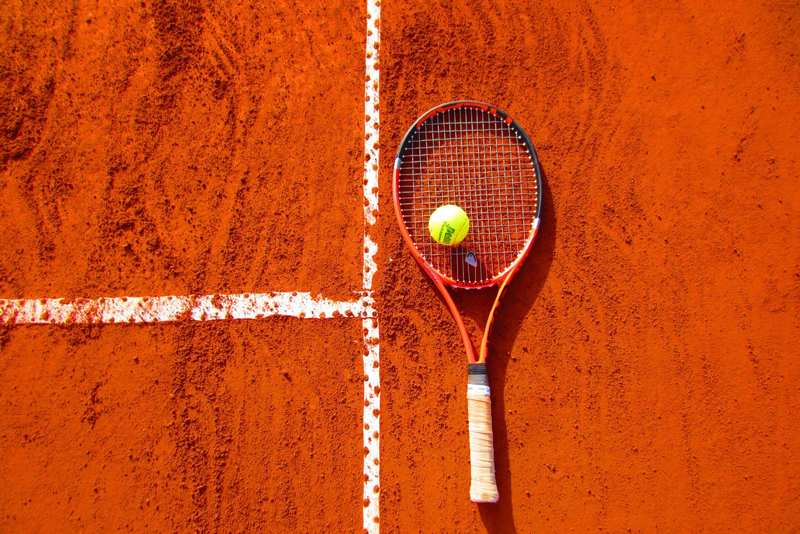 Tennis is about stroke production, fitness, strategy, foot speed, court sense. You get the picture. There are many bits and pieces that are required to all be working together. If any of those are off, it can blow your confidence, and your game.

You know how it goes. Easy shots don't go in. Your opponent hits a lucky drop volley winner without even touching the string on their racquet (those frame shots are very frustrating). When things don't go your way on the tennis court, it's easy to become negative and even give up.

The first tendency for most players when things aren't going well is to slow down and be extra careful not to make any mistakes. And generally that strategy doesn't work because it's not your normal game. Any time you deviate from your strength, or get lulled into playing an opponent's game, it can throw you off.

If you aren't feeling confident with your strokes, or timing is a bit off, the best thing you can do is to keep up your swing speed. Focus on bringing the head of your racquet through the ball and try to add a little more spin to keep your shots in the court. This will helpyou gain a better rhythm and give you a higher percentage of getting the ball in the court.

Swinging with confidence doesn't mean hitting the ball as hard as you can. Actually you probably never want to do that. Swing with confidence means go for your shots, add a little more spin, aim inside the court instead of going for winners, and at the same time, doing all of the above, be sure to keep your racquet head speed up.

Timing is a big part of tennis, and if your timing is off, it can cause doubts and loss of confidence in your game. When that happens, and it does happen to all of us, try to stay loose and relaxed. You might even try extra hard to smile on the court (it makes your opponents wonder what you're up to).

Always remember that the best way to gain confidence is to keep swinging through the ball. After a few good shots you can start going for more, but definitely keep swinging.



Related Articles
Editor's Picks Articles
Top Ten Articles
Previous Features
Site Map





Content copyright © 2022 by Sandy Eggers. All rights reserved.
This content was written by Sandy Eggers. If you wish to use this content in any manner, you need written permission. Contact Sandy Eggers for details.