Choosing the Perfect Campsite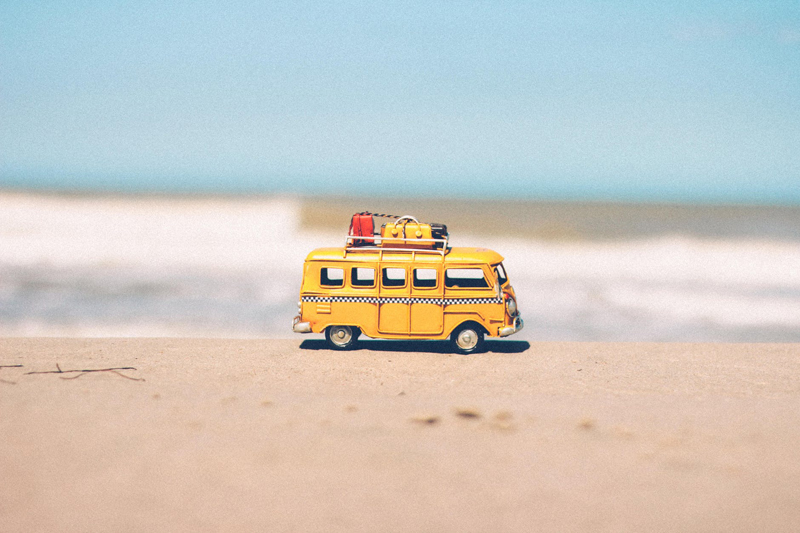 The last time I visited Nehalem Bay State Park on the Oregon Coast with my family, we walked around the campsites and marked which ones looked ideal for our next visit. Important details to us were the length of the site, where the fire pit was located, and whether the coach door would be west-facing once we backed into the site. Plus, we needed to have enough room to open up our two slides. We also wanted to be near one of the trails to the beach. Simple enough, right?

When making the reservations for our next visit, I was able to choose what I thought was the most perfect site in the whole campground--at least according to our standards. However, after now spending a few days in that most perfect of all sites, I've realized it is missing one important element--the sun!

It didn't even occur to me on that first trip that this site was in partial to full shade during most of the day. And now that I'm huddled into my so-called perfect site, the weather has hovered in the sixties each day, making for a chilly indoor RV under that shady canopy. I've got a new favorite site that I plan to book for our next visit--this one is located in Baja California. No really, for the next visit to Nehalem Bay State Park, my new favorite site has most of the amenities listed above, but I'm trading in that west-facing door for a sunnier site.

While some RVers are really simple--unlike me--and are just happy to get any site at one of their favorite RV parks and campgrounds, many of us are a little more discerning when the opportunity presents itself, like when we are able to reserve in advance, or if it is during the off-season. In these situations, we can be more particular with our wants and needs. Here is a list of just a few things that RVers look for when choosing their perfect site.

Does the site have full or partial hookups?
If you are staying for just a few days, partial hookups isn't that big of a deal. However, when you're planning on a 7-day stay, make sure you are good at conserving water. You might want to bring your Blue Boy, just in case, because it's kind of a pain to unhook mid-week so you can dump your tanks.

Back-in or pull-through site
Those just passing through, especially towing long trailers and fifth wheels, might prefer to have a quick entrance and exit that pull-through sites allow. Others don't mind the few extra turns it takes to cozy in to a back-in site.

Length of site
It's always comforting to know that you will be able to fit your RV into your site once you arrive! Plus, if you know that more friends and family are coming, there will be room for an extra car to park.

Is there enough room to extend your slides and the awning?
Getting to a campground and finding out that those sprawling coastal pines that grace your site also inhibit you from being able to extend your awning could put a damper on your plans to have the coolest RV awning light display in the campground that week.

Proximity to trailheads, restrooms, and playgrounds
While many RVers want to be in the action and don't mind having the site closest to the amphitheater, others want to be as far away from the activity as possible. If you have kids, you'll probably want to be as close to the above amenities as possible, and if you don't, then keep these locations in mind and choose a site far, far away from the action.

Size of site
Some RVers like to scout out those really big corner campsites that have lots of room. This way, they can accommodate more campers when the rest of their friends and family want to pitch a tent on their site.

Full or partial shade
For me, it's a big deal to be warm when camping. For others though, especially ones traveling with pets, being in the shade is more important. It's nice to be able to leave your pets alone in the RV for a few hours without worrying about whether the RV is going to get too warm.

And don't forget other particulars like what direction your rig faces, where the fire rings are located, and whether the site backs up to the river or not. When you have the luxury of choosing your site, you can take into consideration all of the above, and then some. Enjoy choosing your next site!




Related Articles
Editor's Picks Articles
Top Ten Articles
Previous Features
Site Map





Content copyright © 2022 by Erin Floresca. All rights reserved.
This content was written by Erin Floresca. If you wish to use this content in any manner, you need written permission. Contact Erin Lehn for details.