Featured Site - Parents, Friends, and Family of Lesbians and Gays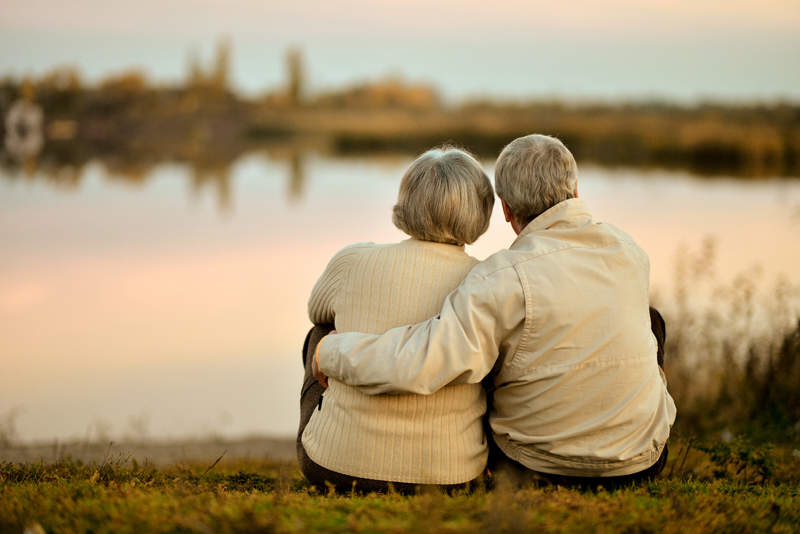 One of the hardest things I've ever had to do was tell my mother that I'm a lesbian. But even though I knew she would disapprove, not telling her never crossed my mind. We have always been close. It just didn't seem possible that I could keep such a huge part of myself secret from her.

She took the information as well as I could expect. She didn't disown me. She didn't stop loving me. She cried a little and asked me if I was sure. I told her I was. She said she had suspected it for a long time, but hoped she was wrong. "None of you people lead very happy lives," she said. I told her my life was as good as anybody else's. It was lying and secrecy that made me unhappy, not my sexual orientation.

We haven't talked about it much sense. She's met a couple of my girlfriends and been perfectly cordial to them. I happen to know she has at least one close gay male friend. But when I bring up the topic of my sexuality, she quickly changes the subject.

I've never explicitly come out to anyone else in my family. I'm pretty sure my sisters and my father know, though we've never discussed it. My nieces and nephews are getting old enough to suspect. They're of a new generation where sexual orientation is not such a big deal, and one of these days, I imagine one of them will ask me outright if I'm a lesbian. If they do, I'll tell them the truth.

Oddly enough, the only person in my family who ever let me know she had no problem at all with my sexual orientation was my mother's older sister, now deceased. It was years ago, long before any big name celebrities came out. My aunt and I were taking a trip together, sharing a hotel room. I loved my aunt dearly, but she was very opinionated, and our views often did not gel.

One night, after I had gotten into bed and while she was still watching TV, she said, "Lots of people say that comedian that's on now, Ellen DeGeneres, is a lesbian."

Oh, God, I thought. I am not in the mood to deal with her homophobia. Not tonight.

"What do you think about it?" she persisted. "Is she or isn't she?"

I muttered something noncommittal into my pillow.

"Well," she said. "If she is, I don't think there's anything wrong with that. I just wanted you to know."

Those few words of acceptance were probably the greatest gift anyone has ever given me. If you've ever had to come out to a family member, you can identify.

If you've ever had a family member come out to you, you may be feeling a lot of emotions. Maybe you're worried about them, as my mother was about me. Maybe you're confused about just what it all means. You may even be angry. Why did your loved one have to burden you with this information? Why did your loved one have to be gay at all?

No matter what you're feeling, an excellent place to receive support and information is PFLAG (www.PFLAG.org). PFLAG stands for Parents, Families, and Friends of Lesbians and Gays. The group also supports the loved ones of bisexual and transgendered people. PFLAG was founded in 1972 by Jeanne Manford. After her son was assaulted for being gay, she marched with him in the New York Gay Pride Parade to show her love and support. The sight of a mother openly supporting her gay son stirred deep feelings in other families with gay children, and soon PFLAG chapters were sprouting up all around the country.

If you go to the PFLAG website, you'll find several important issues addressed. Perhaps most importantly, you'll find basic information about sexual orientation, and advice for talking to your LBGTQ (lesbian, bisexual, gay, transgendered, queer/questioning) loved one. The site will help you locate your local PFLAG chapter. If you don't have one, the site offers directions for starting one. You'll also find information about issues currently affecting gays and lesbians, such as marriage rights, adoption, domestic partnership laws, etc.

Hearing that a family member is LBGTQ can be disconcerting, especially if you're of the generation where sexuality in general was not discussed and homosexuality was considered a mental illness. (Note: In 1973, the American Psychiatric Association removed homosexuality from its list of mental illnesses.) But whether you're thrilled by the information or not, you can feel honored that your family member loves and respects you enough to be honest with you.

The least you can do is to meet that honesty with an attempt to understand your loved one's reality. Perhaps, like me and my mother, you and your loved one will never discuss the issue again. Or perhaps, like Jeanne Manford, you'll find yourself the toast of pride parades everywhere.

How you handle your loved one's disclosure is up to you. Checking in with PFLAG is a good first step towards making your relationship with your loved one stronger and more honest than it has ever been before.



Related Articles
Editor's Picks Articles
Top Ten Articles
Previous Features
Site Map





Content copyright © 2019 by Debra Stang. All rights reserved.
This content was written by Debra Stang. If you wish to use this content in any manner, you need written permission. Contact Pamela Slaughter for details.