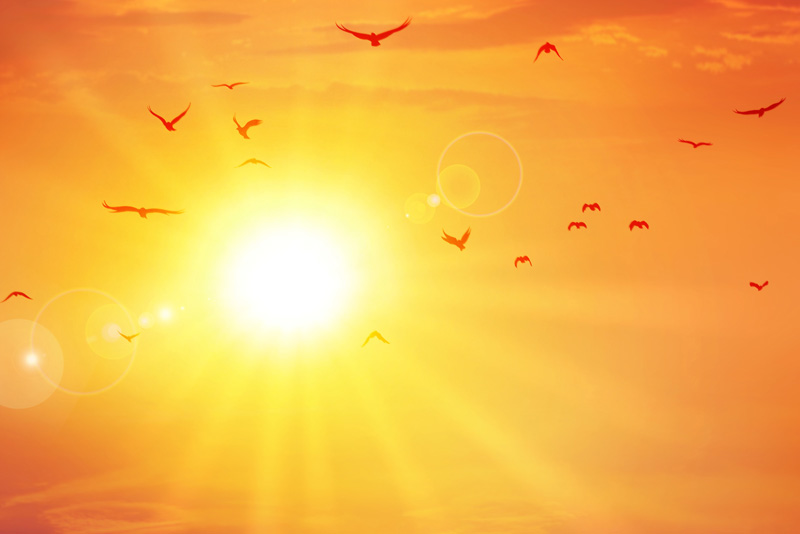 Faith
Believing the things about Jesus AND trusting Him to save us. We remember what God did for us in the past, or what we have read about Him in the Bible and we trust Him with our future.
Hebrews 11:3
By faith we understand that the entire universe was formed at God's command, that what we now see did not come from anything that can be seen.

Hebrews 11:6
So, you see, it is impossible to please God without faith. Anyone who wants to come to him must believe that there is a God and that he rewards those who sincerely seek him.
Flesh
In the Bible, the flesh refers to the sinful nature. It is the natural nature instead of the spiritual nature.
John 3:6 (NLT)
Humans can reproduce only human life, but the Holy Spirit gives new life from heaven.
When a person believes and places their trust in Jesus Christ, they are born spiritually through the Holy Spirit.

Romans 7:18 (NLT)
I know I am rotten through and through so far as my old sinful nature is concerned. No matter which way I turn, I can't make myself do right. I want to, but I can't.
An unsaved person can't please God through good works or anything else. He must admit that he is a sinner and recieve Christ by faith. When he is born again, his in the Spirit not the flesh.
Glorified, Glorification
In the Bible glorified means transformed into a resurrected body.
In heaven believers receive glorified bodies.
Glorification is the ultimate state of the believer after death when he or she becomes like Christ.
1 John 3:2
Yes, dear friends, we are already God's children, and we can't even imagine what we will be like when Christ returns. But we do know that when he comes we will be like him, for we will see him as he really is.

Romans 8:18,19
Yet what we suffer now is nothing compared to the glory he will give us later.
For all creation is waiting eagerly for that future day when God will reveal who his children really are.
Godly
Rules for godly living can be found through the entire New Testament. Peter gives some of them very plainly in 1 Peter.
He says that Christians are to submit to the governing authority. Wives are to submit to their husbands. Husbands are to give honor to their wives. They are not to rely on arguing to win over unbelieving husbands. Their husbands may be won over by their wives' quality of living. Women's beauty is to come from within. They aren't to rely on the beauty of their clothes, jewelry or extravagant hairstyles to give them beauty.
Christians are to work hard and live at peace with others. They are not to speak evil of anyone and are not to lie.
Christians are to worship Jesus Christ as Lord of their life. They are to be ready to give an answer when they are asked about their Christian belief. They are to do this in a gentle and respectful way.
Grace
Read
Grace - a Biblical Name
.
Grace is the freely given, unmerited favor and love of God.
It is something given to me that I don't deserve and did not earn.
Psalm 78:38
Yet he was merciful and forgave their sins
and didn't destroy them all.
Many a time he held back his anger
and did not unleash his fury!

Romans 5:17
The sin of this one man, Adam, caused death to rule over us, but all who receive God's wonderful, gracious gift of righteousness will live in triumph over sin and death through this one man, Jesus Christ.


Related Articles
Editor's Picks Articles
Top Ten Articles
Previous Features
Site Map



Follow @LynneChapman
Tweet





Content copyright © 2022 by Lynne Chapman. All rights reserved.
This content was written by Lynne Chapman. If you wish to use this content in any manner, you need written permission. Contact Lynne Chapman for details.