Interview with Marjorie Dulaney of Magickal Things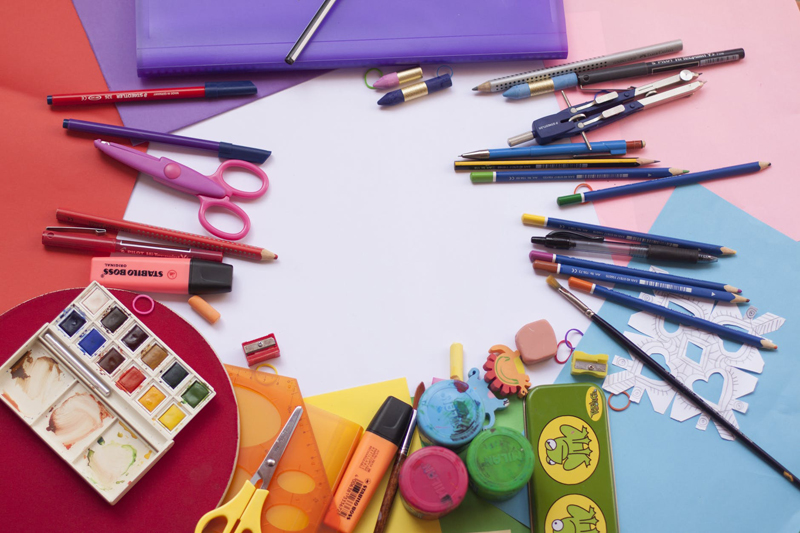 Q - Tell us a little bit about who you are and what you do.
Well I am a Mother first but the artist steers everything and it can be over the top. I am a sensitive dork. I am an artist and owner and operator of "Magickal Things". I sell my stuff and retail some quality products such as clothing and bohemian stuff. To be honest I do a lot of stuff and who I am changes ...:)

Q - How long have you been doing artwork?
I was the kid everyone picked on and I shied away from doing things that were in front of people in a group. While I didn't really draw until college I did put together some weird aesthetics concerning my wardrobe and people always labeled me as artsy. I really started to be serious about my art after my first pregnancy. I really wanted to see my work in graphic design. So the best answer is ten years.

Q - What mediums do you work with?
I mix mediums in the strangest of ways. If it gives a color or texture I like I will use it. I am not stuck on just using high end art supplies either, many of my art supplies come from the hardware store. I draw, paint, collage, mosaic, ink, leather clothing, sculpture with natural materials. I have no one focus, though my most productive and refined work has been color pencil and charcoal.

Q - Is your work mostly functional, decorative or both?
Depends. when my art is on clothing or a coffee table very. Also, I have done my share of renovation design as well as exterior decorating that is functional

Q - What pieces give you the most satisfaction?
The piece that someone needed to feel good or one that helps them express themselves. After I am finished with a piece or a design- I make jewelry too- I am finished with it. I am almost sad that the creative process is done.

Q - How do you balance being a single mom and getting your artwork finished?
Well, many times I only feel creative when they are around so I just paint or draw with them nearby. They go to shows and my shop with me. Honestly they are some very kind and honest critics. And balance, I have never been able to balance. I am pretty much all or nothing. I have tons of projects on hold. My kids are simply wonderful people who tolerate me :). They know to file away their papers because they disappear in mommies hands.

Q - Where do you sell you art?
I sell my art and designs at events and in my tiny art boutique. I also do custom work and teach children's expressive art.

Q - How has being creative shaped your life?
Well it makes it harder a lot of the time. When you always want to be original you can spend a lot of time reinventing the wheel only better. At times it has made communication difficult because if I have a new concept there is no reference point of explanation.

Q - What advice do you wish you had been given when you were first starting out?
Just do it and worry about supplies and displays and all the garbage that the catalogues want you to buy to look more "professional". If our art is good it will stand out. Yeah the displays are nice but keep things simple. Also if you do strictly art shows be aware that these are not always big money makers. You can spend a fortune on booth fees and not sell a single painting but they do give you exposure. Festivals and events can require you to have some very thick skin, and you need to have some easily affordable items for people who love your art but can't swing the high end painting.




Related Articles
Editor's Picks Articles
Top Ten Articles
Previous Features
Site Map





Content copyright © 2022 by Debbie Striker. All rights reserved.
This content was written by Debbie Striker. If you wish to use this content in any manner, you need written permission. Contact Jana Taylor for details.