Tennis Essentials for Performance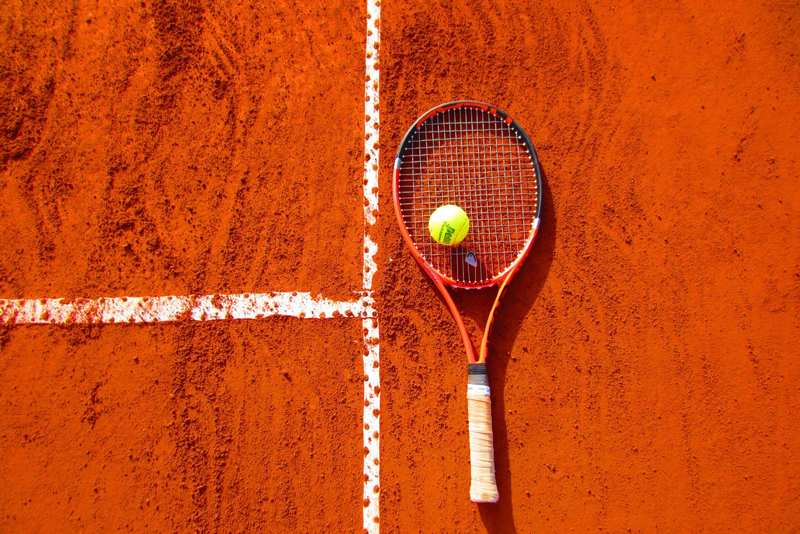 If you're like most social tennis players, it's fun in good weather, but when the temperature reaches the 100 degree mark, it's time to find an indoor activity. In hot desert-like conditions, the ideal time for tennis is early in the morning or later in the evening just before sunset (or under lights). If you're a tournament player, you don't always have a choice of playing times, or maybe you don't mind the heat at all. For those brave enough to go out in it, make sure you use common sense in the heat.

Use Sunscreen
Protect your skin with sunscreen every time you go out for a match. Even if it's cloudy out, and it doesn't look like you could burn, the UV index can be surprisingly high. There is rarely any protection from the sun on court, except maybe an umbrella on changeovers. If you're going to be out in the sun, the best way to avoid a sunburn is to use sunscreen. There are many products on the market, but tennis players should look for something that is waterproof, or those made for children, so that it doesn't sting your eyes when you sweat. The SPF is important, and anything lower than 30 probably won't do you much good. You can even find SPF 45 and 60 on the market now, but anything 30 and above will be your best protection against the sun.

Protect Your Head
It seems that most men are used to wearing baseball caps, so putting one on for tennis is pretty natural. Women, on the other hand, hate to get "hat hair", and avoid most hats other than perhaps a sun visor. While a visor will help keep the sun and glare out of your eyes, it does not protect your head on court. It has been medically proven that your body will feel cooler if you keep your head cool. A visor does not offer this kind of protection, nor does it protect your scalp from sunburn. Because of this, a baseball-style hat or cap is really the best thing to wear to the tennis court on a sunny day. You can also find fabric hats with flaps that come around the ears and tie under your chin, which will provide the ultimate protection from sun for both your scalp and ears, but may be difficult to play in on hot days.

Wear Sunglasses
The benefit of wearing sunglasses on court is twofold. Your eyes can sunburn just like the rest of you, so specially-coated glasses can shield your eyes from direct sunlight, and they can also cut down on glare and help you see the ball better. There are many different brands of sunglasses on the market, from the $5 pair at the local drug store, to the $300 pair at the sporting goods store. What you want to look for in a pair of quality sunglasses is fit, weight and UV protection. Many brands are also available from your eye doctor, and can be fitted for prescriptions lenses.

Hydrate Your Body
Keep your body hydrated before, during and after tennis. This is even more important when temperatures are high because your body will sweat more than on a cold day, and you'll need to replenish it with fluids more often. Don't wait until you're thirsty before you drink something, and don't reach for a can of soda. The best thing for your body is plain water.

Be careful in the heat and have fun on the courts!



Related Articles
Editor's Picks Articles
Top Ten Articles
Previous Features
Site Map





Content copyright © 2022 by Sandy Eggers. All rights reserved.
This content was written by Sandy Eggers. If you wish to use this content in any manner, you need written permission. Contact Sandy Eggers for details.