Bankruptcy Considerations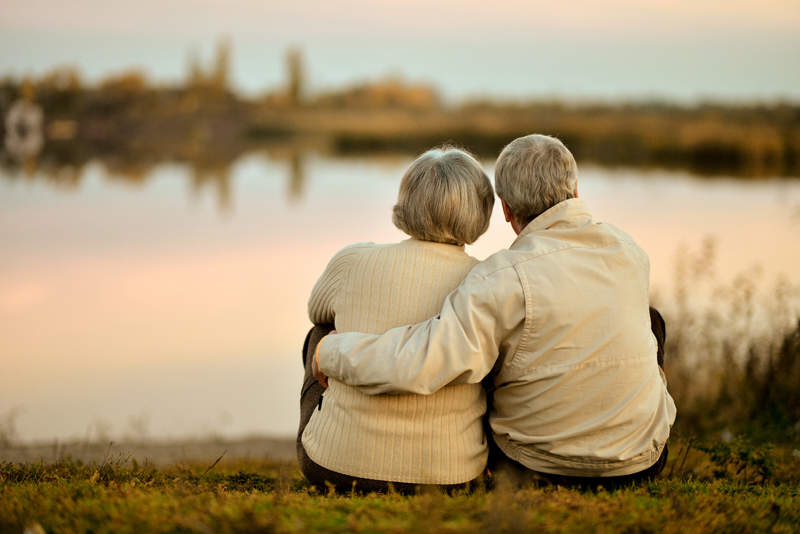 My first job as the newly appointed attorney-in-fact under my mother's Durable Power of Attorney was to draft a plan for getting her out of financial disaster. In the space of two days, I gained a handle on the situation. The payoff for the bank loan securing her property was around $25,000. The value of the property was maybe $4,500. Selling the mobile home was not an option. Mother owed a little over $11,000 on a credit card. She had a couple of medical bills that she had not paid. Her total indebtedness was over $36,000. She was 82 years old. She would have to quit her part-time job in order to move to Ohio and I doubted she would be able to work in Ohio. Without the part-time job, her only income was a pension of $49.01 a month from a previous employer and her social security benefits. Both of these gave her a total income of less than $1,000 per month. How in the world was I going to pay off her debt, find a place for her to live with reasonable rent, and provide for all of her other needs?

Once again, I called my lawyer friend in Ohio. I explained the dire circumstances to him and he listened patiently. When I finished my testimony, he said, "Diane, I think there is really only one option. Bankruptcy." I took a deep breath and gathered my thoughts. I knew he was right. He then found a bankruptcy lawyer for me in Florida with whom I could discuss these things. After two conversations with the Florida bankruptcy lawyer, the best option became clear. I was not sure mother was going to go along with the plan. We were going to have to walk away from her mobile home in Florida, take her few possessions with us, and move her to Ohio to establish residency.

Bankruptcy is a federal legal matter, not a state legal matter; however, a bankruptcy action is filed in federal court in the state in which you reside. In 2001, the only requirement for filing bankruptcy in one state over another was how long the state had been your legal residence. Since mother was a legal resident of Florida, we could file bankruptcy there immediately. However, she only had to live in Ohio 90 days before she could file for bankruptcy relief in that state.

Bankruptcy reform was enacted in 2005 and many of the bankruptcy laws were affected or changed. The residency requirement fell victim to the new legislation. Today, a person must be a legal resident of a state for a minimum of two years in order to file for bankruptcy protection in that state. However, in the situation of my mother, we may have been able to file for a change of venue, meaning the case would be filed in Ohio under Florida law. A host of other changes came with the bankruptcy reform that probably would have presented roadblocks in our plan. I shudder to think about all of the things that could have gone wrong.

If you find yourself in financial difficulty and think bankruptcy may be your only recourse, you need to contact an attorney immediately. Most attorneys will not charge you a fee for an initial consultation. Only a legal professional will be able to assess your situation and know if bankruptcy is the right choice for you. If by some bizarre coincidence, you find yourself in the same position as my mother, you have to consider carefully the ramifications of moving from one state jurisdiction to another. Bankruptcy rules today require a debtor to undergo credit counseling before a bankruptcy action can be filed at all. Another rule change affects your choice to file a Chapter 7 (total elimination of your debt) or a Chapter 13 (pay a portion of the debt back) action. Depending on your particular circumstances, a Chapter 13 might be the only recourse available to you. If you and your attorney decide that bankruptcy is your best choice, you need to be prepared to pay your attorney's fees upfront. Most bankruptcy attorneys have flat rates depending on the complexity of the action and they will want their money first.

Perhaps bankruptcy has never been a thought in your mind. However, you should understand that a significant percentage of the bankruptcy actions filed by persons over the age of 65 are due to medical bills. As you know, insurance does not cover your medical expenses 100 percent. One catastrophic illness can put a middle-class person in the poor house in a hurry. I do not believe bankruptcy has the same stigma attached to it that it once held. Many people experience circumstances beyond their control. Some feel bankruptcy is their only hope. If you or your parents are struggling with financial goliaths, please seek professional help. Don't let hopelessness anchor you to inaction. You can overcome financial crisis.



Related Articles
Editor's Picks Articles
Top Ten Articles
Previous Features
Site Map





Content copyright © 2022 by Diane Adams. All rights reserved.
This content was written by Diane Adams. If you wish to use this content in any manner, you need written permission. Contact Pamela Slaughter for details.