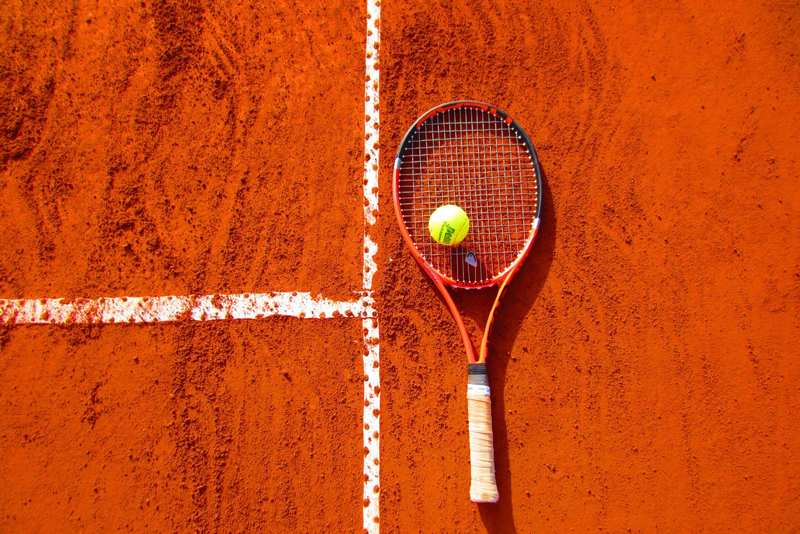 Life lessons can be learned on the tennis court whether you're a pro or a social player. Never give up. Stay positive. This is encouragement that your parents probably said to you when you were a kid. The same holds true now, and can be taken to the tennis court.

Always Believe
Anyone can beat anyone on any given day. It doesn't matter what your ranking is, or whether you're the favorite expected to win. The only thing that matters is your game and how well you control things on your side of the net. When you step on the court, the score is tied, you have the same chance of winning as your opponent.

Stay Aggressive
We've all lost to a better player. You try a few different things to win a point here or there, and then you start hitting winners because everything else has been unsuccessful, and finally you retreat back to just getting the ball in and hoping they miss. This strategy will never work against a stronger opponent. Just when you think you've tried everything, instead of staying in your comfort zone, crank it up a notch and play even more aggressively. That doesn't mean go for a winner on every shot, but keep the pressure on because you never know what will happen.

Be Flexible
Changes in court scheduling, long matches, and bad weather are just a few of the obstacles you may face in your tennis life. The key is to stay calm and be flexible. You can only worry about those things that you are in control of. Those out of your control are nothing to get upset over since you don't have a say anyway. Learn to go with the flow and you'll enjoy your tennis much more.

Focus and Intensity
If you're a competitive tennis player then you know how important it is to stay focused and keep up the intensity before, during and after a match. Social players can learn to do this as well and still play a friendly match. It doesn't mean you have to take target practice as your opponent's head, but go back to basics and focus on the ball if your shots aren't going where you want. Always try to play with a lot of energy to be ready for the next shot and keep opponent guessing.

Have Fun
If you have a pure and sincere love for the game of tennis, it will come out on the court, allowing you to relax and play your best. When the game becomes more of a routine, or an expectation, then you should re-think why you're on the tennis court. Of course it's not always all fun and games, but if you truly enjoy tennis, your hard work will be rewarded.



Related Articles
Editor's Picks Articles
Top Ten Articles
Previous Features
Site Map





Content copyright © 2022 by Sandy Eggers. All rights reserved.
This content was written by Sandy Eggers. If you wish to use this content in any manner, you need written permission. Contact Sandy Eggers for details.