Is Alternative Reality Gaming Right for You?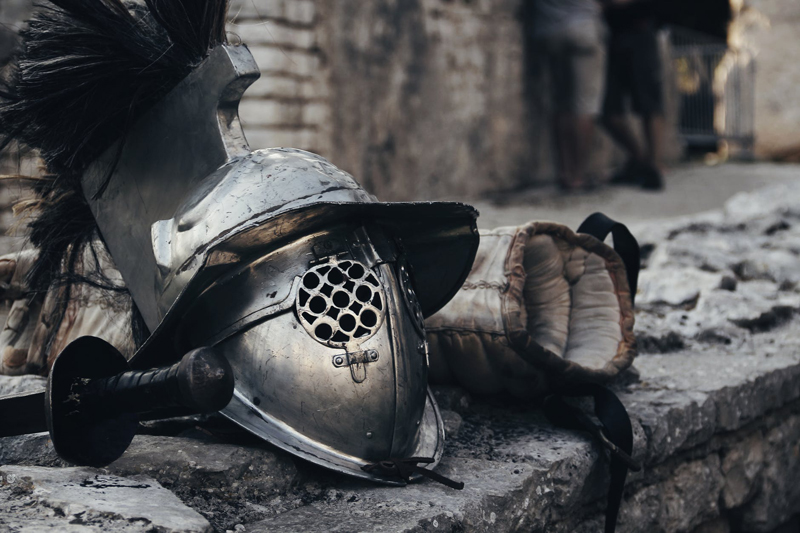 Alternate Reality Gaming (or ARG) is not Role Playing, necessarily, but it certainly bears mentioning. I was inadvertently introduced to the subject when another gaming girl who is a self-professed Alternate Reality Gaming addict started following me on Twitter. I wondered, "What's that? Is it something I should be into, too?" The short answer: Yes! The long answer: you'll have to read this article to get the rest.

Like Role Playing Games, Alternate Reality Gaming is an exciting and immersive form of storytelling that requires the co-operation and collaboration of groups of players to solve puzzles and therefore advance the story line. That's an important and vital similarity to share, and was enough of a commonality to get me interested. There are, however, some pretty important differences, too. I'll detail some of them to give you a better idea of how participating in an Alternate Reality Game might differ from your usual Role Playing Game experience.

One key difference is that the groups of players participating tend to be huge. Alternate Reality Games, due to their nature, draw their audience from the whole Internet, meaning the number of players who can potentially participate is, well, way more than even the largest home-hosted Role Playing Game I've ever been part of! All a Player really needs in order to participate is access to the Internet.

Also, because it's Internet based, Players don't need to meet physically to play the game (though there can be city-based events, which I'll mention later.) Unlike pen and pencil Role Playing Games, which traditionally have been enjoyed where Players can gather in a central location, like at an office after hours, or in someone's home. Since they're not meeting in person, their main methods of communicating with one another is via forums and IRC chats.

Alternate Reality Games are mainly free to play, and don't even require the purchase of rules books, tokens, or other standard Role Playing Game paraphernalia: no page-flipping for rules, tactical maps and minis for combat resolution, or character sheets to keep track of. Players need not create alternate personas to participate. While some folks do create Internet aliases to prevent giving out personal information during play, many Players simply participate as themselves. It's reality that's taking on an alternate role, in this genre.

Which brings me to my next point: This Is Not A Game. Alternate Reality Gaming assumes that those telling the story, those participating in the story, and those delivering the story are all buying into it wholeheartedly. It is the community mantra to treat an active game as reality and not fiction. Traditional Role Playing Games are generally accepted as fictions, where people intentionally assume make-believe personas, and participation includes everyone agreeing to participate in group storytelling for a small window of time in their larger, real lives. Alternate Reality Gaming can happen anytime, and intrude on your "real" life anytime it deems fit, depending on your level of participation, so to enhance the experience it's best for Players to actively believe for the duration of the game.

Yes, an Alternate Reality Game is happening all the time. The storytellers (known as "Puppeteers") deliver new clues and information as participants uncover more of the story, which can happen in any time zone, on any day. Dissemination of information can take the form of emails, telephone calls from characters, websites, newspaper ads, and live events, to name just a few. Players discover this information, share it with the community, and work together to advance the story in real time.

If you're the kind of player who is in to solving puzzles and searching for clues, and you're open to taking game playing risks like calling numbers found on websites, or trekking down to the fountain at the park in hopes of getting the chance to witness a staged event, then Alternate Reality Games could be right up your alley. Even if you don't live in a major American City, where most live events are staged, there are plenty of other ways for you to interact with the Alternate Reality created for the game. This Role Player, for one, is willing to give it a try.


Related Articles
Editor's Picks Articles
Top Ten Articles
Previous Features
Site Map



Follow @rpgbellaonline
Tweet





Content copyright © 2023 by Margaret Dorraine Baines-Turberfield. All rights reserved.
This content was written by Margaret Dorraine Baines-Turberfield. If you wish to use this content in any manner, you need written permission. Contact Leif Sutter for details.