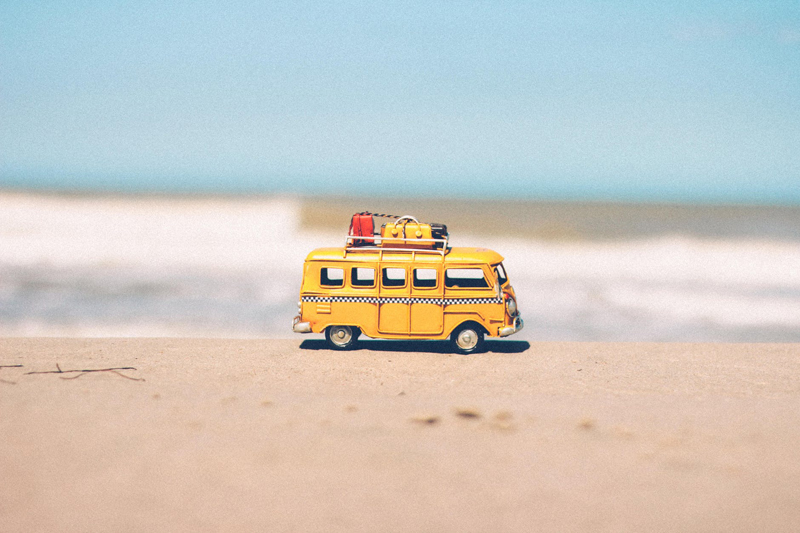 My smartphone has become one of the most useful tools in my RV travel arsenal. Not only does it have the power to keep me connected to work, family and friends while I travel, but it gives me access to hundreds of apps that help make any RV trip easier. Whether I'm looking for the nearest RV dump station, planning an upcoming trip, or just wanting to socialize with fellow RVers, there's guaranteed to be an app for that! And best of all, these apps are either free or dirt cheap.
The easiest way to find several of these apps is to go to your Android Market and type RV into the search field. You are now on your way to downloading some of your new favorite apps.
Finder Apps
These are the apps you will want to turn to when you need help locating places along your route. It's always a good idea to familiarize yourself with the app before hitting the road. Nothing adds stress to a journey like trying to maneuver around a new app while you (the navigator, of course, not the driver) are frantically trying to find out if there is a campground at the next exit. Below are a few helpful finder apps listed in the Android Market.
1. RV Dumps - $.99
2. Rests Stops - $.99
3. I-95 Exit Guide - $.99
4. Camp and RV - $3.99
5. Walmart Overnight Parking - $1.99
6. Finding Sams Club - $.99
7. Find A Starbucks - free!
8. Cracker Barrell - free!
9. Love's Connect - free!
Planning Apps
During your trip planning phases, before you get on the road, why not download some apps that can help you plan the entire length of your journey? To begin with, make sure nothing gets left behind by downloading an RV checklist app. Once you've made your lists, now it's time to plan your route. Ensure smooth highway sailing with an RV trip planning app. Here are just a few checklist/planner apps that can help!
1. RV Trip Planner - $.99
2. RvList - free!
3. Colornote Notepad – free!
Social Apps
RVers are social creatures. There is nothing better than planning an excursion to a place where like-minded, fellow RVers are going to be gathering. With this in mind, there are multiple apps in the Android Market that cater to socializing.
1. Forest River RV Forums – free!
2. RV Owners Community – free!
3. Airstream Trailer Owners Community – free!
Another interesting app that is useful for newbies and seasoned RVers alike, is called RV Guide. This app is a collection of articles that covers all aspects of the RV lifestyle. As always, it's good to spend time reading the app reviews to see how other people's experience of the app has been.


Related Articles
Editor's Picks Articles
Top Ten Articles
Previous Features
Site Map





Content copyright © 2022 by Erin Floresca. All rights reserved.
This content was written by Erin Floresca. If you wish to use this content in any manner, you need written permission. Contact Erin Lehn for details.