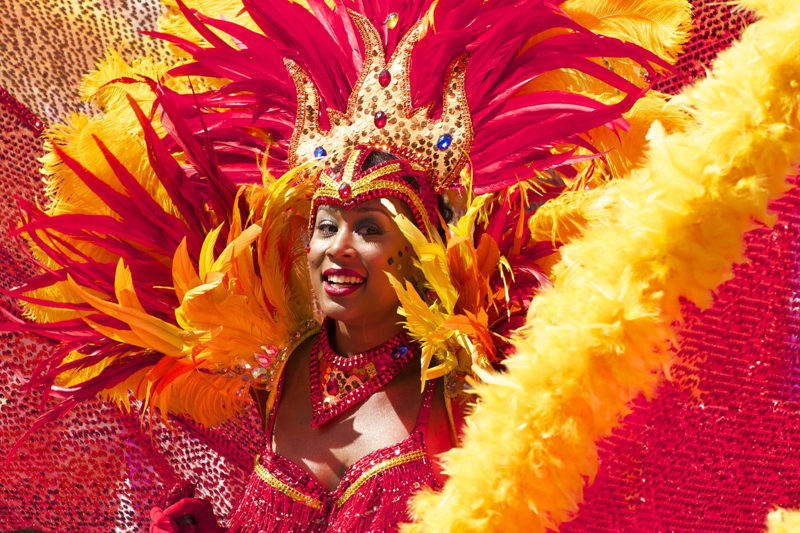 Jennifer Lopez is one of the most famous personalities of our time both from the Hispanic community as well as America at large. Aside from this she has set the bar for being the highest paid Hispanic Actor or Actress in the film industry. Her voluptuous figure has received acclaim through out the media world as well as her outlook on life and feminine prowess. She is a powerhouse performer, much beloved actress and an idol adored by both men and women alike. Jennifer Lopez is touted as the richest Latin American in Hollywood by Forbes magazine and the most influential Hispanic entertainer according to People en Español. Second most searched name on the internet and a fascination to everyone who has witnessed her rise to fame. Behind the mystery and visage of Jennifer Lopez is a story just as mesmerizing as the striking beauty that has graced the front page of almost every magazine worldwide. This is the story of one of the most famous Hispanic Women of modern times, the story of Jennifer Lopez.

Jennifer Lopez was born July 24th 1970 in New York, New York to her parents Guadalupe Rodríguez and David Lopez both of Puerto Rican heritage. She was raised in the same neighborhood where she was born, Castle Hill in the Bronx and attended Catholic school. She began financing her performance education by the age of nineteen investing time in both dance and singing lessons while working to raise the necessary capital.

Jennifer Lopez's career as a performer began with simple night club gigs as a performance dancer, which later led to spots as a dancer for various rap artists' music videos. Eventually after auditioning and being reject twice for a spot on "In Living Color", Jennifer finally received a much coveted position with the dance troupe known as the "Fly Girls" in 1991. Shortly after Jennifer became a back-up dancer for Janet Jackson, appearing in one of her videos.

The personal life of Jennifer Lopez has fascinated us just as much as her public life. Her continued successes and ability to overcome the struggles that many of Hollywood's stars have faced with the grace equaled only by her dancing has been an inspiration to many young women both Hispanic and not.

Jennifer's first marriage was to a Cuban man, Ojani Noa, who she met while he was employed as a waiter in Miami. They were married on February 22,1997 and divorced in March the following year. Jennifer and Ojani remained friendly with him working for her at her restaurant in Pasadena, Madre's. The relationship between them took a turn for the worse in October of 2002 when Jennifer released Noa from his position at her restaurant. Since then there have been heated court cases between the two over a tell all book of their romance which Noa sought to publish and Jennifer has prevented due to the rumored portrayal if her in a negative light.

After Jennifer's relationship with Noa ended, she began a two and a half year relationship with the performer/manager Sean Combs. Their relationship ended soon after the much famed incident at a Club New York in midtown Manhattan. The story goes that gunfire between Comb's entourage and another group of people broke out. As Jennifer and Combs were being driven away from the scene police stopped the couple and arrested them, charging Jennifer with felony gun possession charges which were later dropped.

While filming her music video "Love don't cost a thing", Jennifer met Cris Judd, one of her backup dancers. On September 29, 2001, in a home in Los Angeles, the couple was married but the marriage ended in August of 2002.

Jennifer's next romance was with Ben Affleck, which was highly publicized making them the target of much attention from both the mainstream media as well as the paparazzi. In November 2002 a beaming Jennifer Lopez announced her engagement to Ben after receiving a 6 carat pink diamond ring, claiming that Ben was truly the one and shared her dreams of marriage and their plans for a family. The marriage between the couple was planned for September 14, 2003 in Santa Barbara but was suddenly called of just hours before the couple exchanged their vows. There were rumors that circulated about the events leading up to the decision with Jennifer's comment being restricted to a simple and elegant response, paraphrasing, that it was a terrible way to start the day, finding out about Ben's behavior in such a way. With the couple keeping their comments to themselves and acting with great integrity under the circumstances, the media was left to titillate the readers with speculation and gossip from "insiders". The strongest attention went to the topic of whether Jennifer would give the ring back to Ben which she did but understandably not eagerly.

Not long following the break off with Ben, Jennifer began seeing Marc Anthony, who at the time was still married. A short week after the divorce between Marc and his former wife, Jennifer and Marc had a secret wedding, an elopement that included all of their closest family and friends. Jennifer and Marc invited their guests to an afternoon celebration at her house. Unbeknownst to the guests, they were being secreted away to a private and intimate affair, an affair of the heart, the wedding between Jennifer and Marc. For a while afterwards Jennifer and Marc refused to comment to the media but eventually confirmed the rumors. Marc to this day has taken a very protective stance about their private life including their marriage but bliss seems apparent on their faces and in the inclusion of his daughter in Jennifer's video "Get Right" as her little sister.

Over the years she has released 5 albums, 11 number one hit singles, 23 films, founded various companies for the fashion world, opened and successfully ran restaurants and been sought after and awarded by the media for her many accomplishments.

Much information can be found on the internet and in books regarding the life and successes of Jennifer Lopez. She is a queen to us all, having stolen our hearts with her elegant handling of the media and her ability to maintain a reputation as brilliant as the personality we know her as publicly. She is an inspiration to many people both famous as well as ordinary, to which her down to earth, matter of fact approach appeals to most of all and why Jennifer Lopez is surely on of the most famous and powerful Hispanic women of our time.


You Should Also Read:
Selena (1971-1995)
Famous Hispanic Women
Hispanic Fashion Designers


Related Articles
Editor's Picks Articles
Top Ten Articles
Previous Features
Site Map





Content copyright © 2022 by Rebecca M. Cuevas De Caissie. All rights reserved.
This content was written by Rebecca M. Cuevas De Caissie. If you wish to use this content in any manner, you need written permission. Contact Valerie D. Aguilar for details.