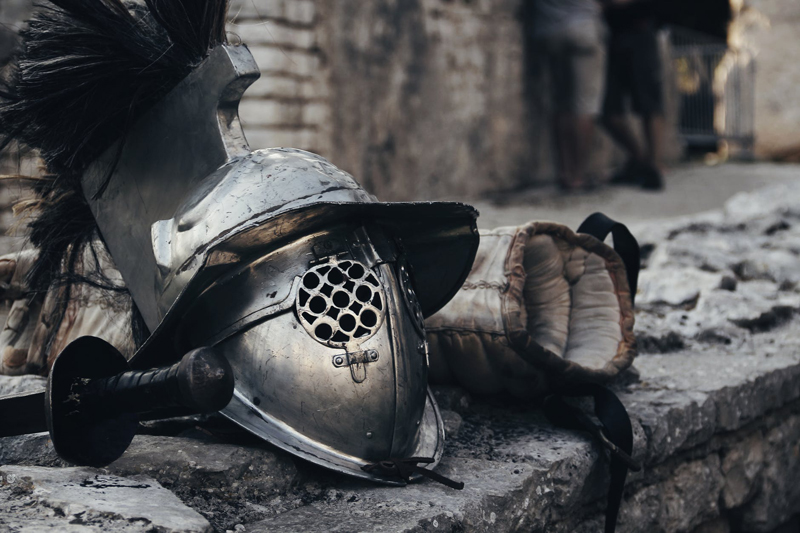 Wizards of the Coast introduced a new way to encourage people to play D&D in 2010. In Friendly Local Gaming Stores (FLGS) across North America (and the world!), Game Masters (GMs) volunteered their time to run a weekly game event called "D&D Encounters." Every Wednesday at a set time, GMs set up to play an "encounter" at the public location they'd registered to participate at. The groups of people playing could be anyone: people who had decided to return every week, people who were dropping in to try the game out just this week. Some may have created their own characters, some may have chosen to play with the pre-generated characters provided by Wizards.

The first season started in March, but when my husband and I approached Wizards in October about starting a local session of Encounters, they were more than happy to set us up. In our first box of supplies (which was free), we received (enough for two tables) all the chapters for the current season running in Encounters ("Season of Serpents"), pre-generated first-level dry-erase character sheets, full-colour one-inch scale maps to accompany the adventures, tokens for players and monsters, DCI registration cards, Renown Point tracking sheets, promotional materials (posters and table toppers), and some fun freebies to give out to the players (including some D&D comics and a bag full of "old-school" D20 dice and white crayons to colour on the numbers!)

Ladies, if you have ever thought you were interested in learning how to run a game, these Encounters events are the way to go. All you need to do to get going is confirm with your Friendly Local Gaming Store that they have space in their store and on their schedule for you to run a 1-2 hour long session every Wednesday, and then contact Wizards of the Coast via their website explaining that you're interested in hosting an Encounters event in your town. Although when you approach Wizards you may be starting in a different season (and therefore will receive a different series of encounters and not the Season of Serpents set), your free welcome kit should contain more or less the same contents, which is practically everything you need to run a game. You (and your players) will need their own multi-sided dice sets (as no other dice other than the D20s are included in the kit), and you may want to bring your own dry erase markers, or suggest players bring their own.

The chapters are written so as to easily break up into one-to-two-hour-long "encounters." This means that it's an easy event to fit into your week, as a player or a GM, around work, school, or whatever else is occupying your time. As a GM, because Wizards has done all the adventure prep for you, all you really have to do is read through each week's module before you run it. The booklets are even laid out ideally for low-fuss sessions: very little page turning is required. They even send promotional posters and material to help your Friendly Local Gaming Store hype the game, so you don't have to do all the recruiting to fill your table! In some cities, the Encounters events have proven so popular, extra GMs have needed to be recruited to run tables for all the people who arrive to participate.

My husband ran our town's first series of Encounters events leading into the winter, but starting in January 2011, I'll be taking over running the event.


Related Articles
Editor's Picks Articles
Top Ten Articles
Previous Features
Site Map



Follow @rpgbellaonline
Tweet





Content copyright © 2022 by Margaret Dorraine Baines-Turberfield. All rights reserved.
This content was written by Margaret Dorraine Baines-Turberfield. If you wish to use this content in any manner, you need written permission. Contact Leif Sutter for details.