Craft Inspired Staycation Activities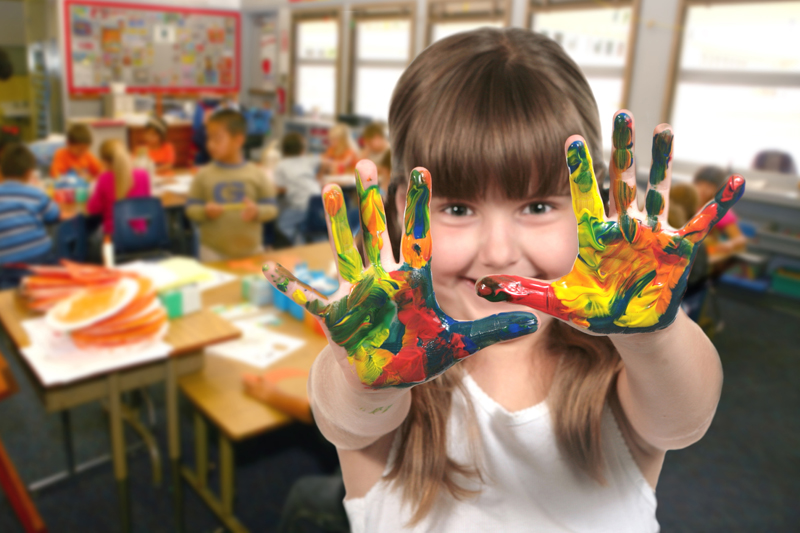 We all love to go away on vacation but let's face it, more of our time is spent at home. You may have found yourself looking for things to do with the kids- looking for a way to entertain on days that can seem endless. Here are a few craft inspired activities for your staycation at home with the kids.

Never underestimate the power of water. Water play especially in the very young has been researched and recommended for a slew of reasons. Head outside with a chunky paint brush and a cup of water and let the children paint the world around them. Let them paint the sidewalks, side of the home, cars, patio table, or even each other. The great news about letting them roam free with this activity is that the water will dry and no clean up is required.

Another time tested and artistic activity that children love is the use of sidewalk chalk. If you don't mind the doodles on the driveway or pavement until the next rain, let them make hopscotch boards or four square blocks. They could play tic tac toe or that game with the dots that you take turns drawing a line until you complete a box and put your first initial in it (the person with the most initials once all squares have been drawn wins)... my apologies, I have no clue what that game is called!!! In fact if you do know what it is called, post it in the Crafts for Kids forum so I don't drive myself crazy thinking of the name!

A nature walk can inspire craft activities as well. You can collect different sizes and shapes of leaves to make a collage. You can gather wild flowers and string them together to make a necklace or crown. A collection of flowers can also be pressed in the pages of a book to be given as gifts or saved as mementos.

Here is one last craft inspired staycation activity for the very brave. Children of all ages seem to love to play with play dough or clay. Slowly add water to dirt to get the right consistency for mud that can be shaped and formed into sculptures of all kinds. Perhaps the most appropriate order of events for this particular day would be mud sculpting then water play!!

Share with us in our forum more activities that can be done in and around the home that have a craft aspect to them!



Related Articles
Editor's Picks Articles
Top Ten Articles
Previous Features
Site Map





Content copyright © 2022 by Angelica Arroyo. All rights reserved.
This content was written by Angelica Arroyo. If you wish to use this content in any manner, you need written permission. Contact Launa Stout for details.