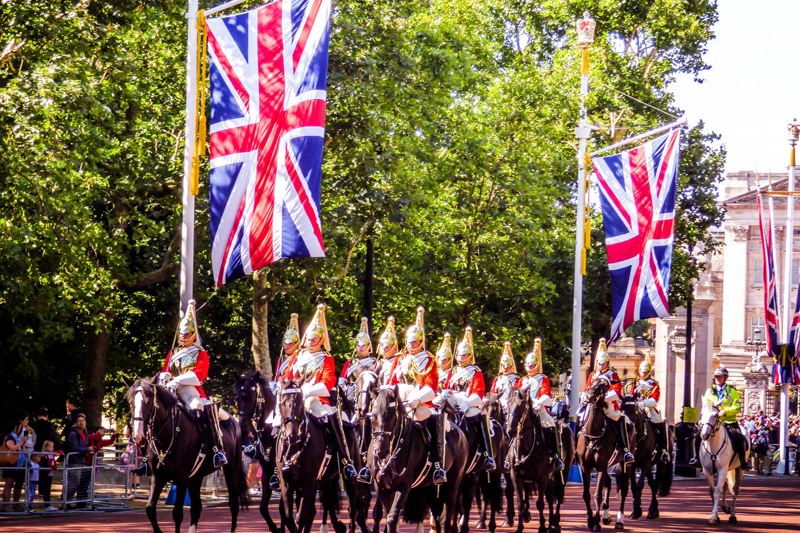 Ask someone to name an English sonnet writer and most people will answer "Shakespeare". Yet England has produced a wealth of poets who have tried their hand at the sonnet form. Many are likely only known by students studying English Literature, but there are a few examples (other than Shakespeare) of the English sonnet that you may have come across.
The word sonnet has Italian origins -
sonnetto
means a small song or sound. Italian sonnets were well developed before English poets took up the challenge of sonnet writing in the sixteenth century. Early English sonnet writers included Sir Thomas Wyatt and Henry Howard, Earl of Surrey. They explored the Italian Petrachan sonnet form, but the English sonnet soon grew in breadth and character. The English spurned the stylised Italian love poems, covering a far wider range of subject matter, moving away from the dance of courtly love favoured in the Italian sonnet. Even Even King James I had a go at the form, and his
The azured vault, the crystal circles bright
is a descriptive sonnet with a carrying rhythm that announces the poem's true subject in the final couplet:
All these for teaching man the Lord did frame,
To do his will whose glory shines in them.
An English sonnet you may well have heard of, by the Metaphysical poet John Donne, starts:
Death be not proud, though some have called thee
Mighty and dreadful, for thou art not so;
This is a formidable poem, squeezing in to fourteen lines some huge concepts – for instance that sleep is a type of death, therefore death is not to be feared for is just another type of sleep. The poem personifies and speaks directly to death, giving the sonnet an immediacy and vibrancy that has echoed down the years. I have provided a link to this sonnet at the end of this article.
Poets have used sonnets to write about other writers. John Keats'
To Homer
was written immediately after reading a Homer translation by Chapman and holds his wonder at the discovery of a great writer. Longfellow (American) in his sonnet
Chaucer
called his subject
the poet of the dawn
. Matthew Arnold's
Shakespeare
is a eulogy to one of the greatest writers the world has ever known. To return to the romantic Keats... Oscar Wilde's
On the sale by auction of Keats' love letters
uses the title as a metaphor for the Christ's suffering. Yet the words that stay with me most from this poem refer to Keats in the first stanza -
I think they love not art/Who break the crystal of a poet's heart
.
Two of the most well known English sonnets were written during the First World War:
If I should die think only this of me:
That there's some corner of a foreign field
That is for ever England.
Above the first lines of Rupert Brooke's sonnet
The Soldier
. The poem came at the end of a sequence of sonnets by Brooke, and is by far the most widely known.
The Soldier
consists of an eight line verse (an octave) followed by a six line verse (a sestet).
Another war poet who used the sonnet form to great effect was Wilfred Owen. His
Anthem For Doomed Youth
is a powerful sonnet, more brutal and worldly real than the idealism of Brooke's
The Soldier
.
What passing bells for these who die as cattle?
Only the monstrous anger of the guns.
Only the stuttering rifles' rapid rattle
Can patter out their hasty orisons.
Orisons
is an ancient word with French and Latin origins and means prayer. As with the previous poem Owen uses an octave and then a sestet. I have provided a link below to the BBC website page which gives both the text of the poem and a reading (useful if you find it easier to see/hear poems than to read them). If you have not come across it please give it a few minutes of your time; if you have come across it before take the opportunity to refresh your knowing.
Anthem For Doomed Youth by Wilfred Owen
Death Be Not Proud by John Donne
You Should Also Read:
Charles Dickens
The Bronte Sisters
Armistice Day and Remembrance Sunday


Related Articles
Editor's Picks Articles
Top Ten Articles
Previous Features
Site Map





Content copyright © 2022 by Asha Sahni. All rights reserved.
This content was written by Asha Sahni. If you wish to use this content in any manner, you need written permission. Contact Sarah V Monaghan for details.