Cleaning the Inside of Your RV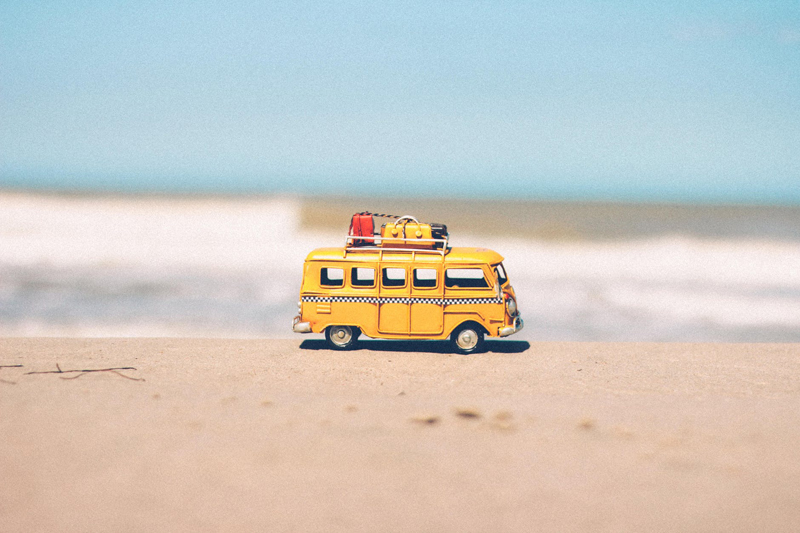 It always amazes me how dirty the inside of my motorhome can get after even just one weekend of camping. If the weather calls for rain, then it's inevitable that some fresh mud will make itself cozy all over the floors. And if there's a light breeze coming in through the windows, I can pretty much count on seeing a thin layer of dust on the counters. But I don't worry too much about these little messes because one of the highlights of being in a small space like an RV is that it's a breeze to clean. I just whip out my trusty arsenal of onboard cleaning items and I'm ready to roll off onto my next destination—in style!
Below I've listed just a few of the handy dandy must-have items you might want to consider keeping in your RV cleaning kit.
All-purpose Liquid Cleaners
These are the basis of your cleaning item toolkit and eco-friendly products are the way to go here. Not only do they clean your small space in a way that is most kind to you and the environment, but oftentimes many of the products come with the most delightful scents. I personally love the Basil scent of Mrs. Meyers Clean Day products. Another line of products that I like to use is Dr. Bronner's classic liquid soaps which are vegetable-based, organic and biodegradeable. They come in refreshing scents like almond, lavender, peppermint, citrus and rose. One small bottle of this truly all-purpose cleaner will last several months and can be used for everything from washing your hair and body to doing the laundry, cleaning the floors, cabinets and shower, and can even be used to scrub a dirty stove.
Cleansing Wipes
I find that wet wipes are way more efficient at cleaning floors than using a mop. Dirt and dust really stick to the wipes; just one little wipe can clean your whole bathroom floor and then some. Plus, they are easier to tote along and take up little storage space. Look for eco-friendly, biodegradable wipes. There are several companies that offer biodegradable baby wipes that work really well on dirt. One product in particular that I like is Avalon Organics Flushable, Biodegradable Baby Wipes.
Small Broom and Dustpan
Every RV needs a small broom and dustpan for those frequent little cleanup sweeps, especially by the entrance door. One of my fellow BellaOnline editors—who is a full-time RVer—can't live without her rubber broom. She says it picks up everything. I don't have any experience with one yet, but I'm convinced that would be a great addition to my RV cleanup kit!
Compact, Portable Vacuum Cleaner
It's too cumbersome to drag a full-size vacuum cleaner into an RV, plus, then storage becomes an issue. Compact is the way to go here and many of these portable little vacuums can pack a lot of punch. And because they are so lightweight, you'll be more inclined to pull it out and use it for quick little cleanups. Another highlight is that you don't need to be hooked into electric to use one, just plug it into your cigarette lighter and vacuum away.
Squeegee
Store one of these in the shower (you can even hang it on a suction hook) and do a quick swipe of the walls and shower door when you're finished with your shower. It's also a great tool to help move the water down the shower drain when you aren't parked on a perfectly level surface.
Other Items
A few other items to have would be a handful of washcloths, a roll of recycled paper towels, a small spray bottle fill with water and distilled white vinegar (for cleaning windows and mirrors), and a bucket to carry it all in! Oh, and don't forget to pipe some fun music throughout the RV to help keep you motivated.
Happy cleaning!


Related Articles
Editor's Picks Articles
Top Ten Articles
Previous Features
Site Map





Content copyright © 2022 by Erin Floresca. All rights reserved.
This content was written by Erin Floresca. If you wish to use this content in any manner, you need written permission. Contact Erin Lehn for details.