Tarot Spread for Character Creation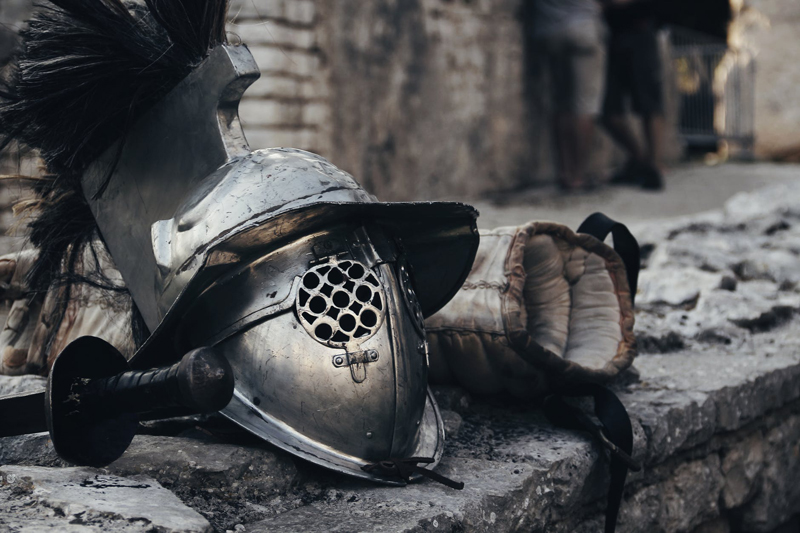 Sometimes it's hard to come up with a back story for your character. In the anticipation of what will come in the adventure, it's easy to ignore this part of game preparation, but a solid background is one of the best tools for grounding you in a playable character.

The challenge is in coming up with reasons that someone would leave their whole family behind for a life on the dusty road. Frequently, players seize on the simple solution of making their character an orphan, driven into the world to find the one responsible and dispense some vigilante justice. But if you're interested in shaking things up a bit, I have a suggestion for you: why not consider using tarot cards to sketch out your character's past?

Not everyone owns a tarot deck, but there are plenty of online Tarot generators, including one on BellaOnline! I'm going to demonstrate a 5 card spread to use for fictional characters, derived from one designed by Kathleen Olmstead. The deck I will be using is Paizo's "Harrow" divination deck, designed for use with their Pathfinder game. Each card will represent some aspect of my character's personality or life path, and show you how to extrapolate story from the definitions of the cards for when you try this on your own. You will also need the interpretation booklet that came with your deck, in case your not a tarot master.  Before you start drawing cards, shuffle the deck well, and spend some time considering your character and what you may already know about him or her.  You want to get yourself into the mind-set of thinking like that character for the reading. You will draw five cards, laid out in a circle or a line to help you keep their order straight.

The first card in the spread represent the character's motivation. I drew "The sickness," representing the corruption of souls. This character once lived in a tight-knit community, which was suddenly and horrifically beset upon by demons from another plane who, rather than slaying the residents, tainted and enslaved them, instead. Blessed to escape, but cursed to feel the guilt of leaving her loved ones behind, she wandered into the world in search of a way to cleanse the town and free her family.

The second card drawn, "The Winged Serpent," means to have the wisdom of sound combat timing. As this card represents my character's weakness, I would say she is impulsive, to the point of endangering herself and others in combat.

The third card, "The Lost" reveals that she thinks quickly under pressure, her strongest asset. It also represents loss of identity, meaning that in order to embrace her greatest strength, she has to shed some aspect of her previous personality that defined her.

Fourth is what challenges her the most. "The Idiot" represents naivety, or feigned idiocy masking hidden talents. That naivety is the personality trait she will have to move beyond. My character, though she has set out into the world of adventurers, doesn't believe she belongs there. She is skilled, but suffers an inferiority complex that hampers her ability to perform as well as she could, resulting in botched decisions and seemingly stupid choices.

Fifth will be her goal. "The Locksmith" most often indicates an arcane item, and sometimes the possession of something wondrous, but not the wherewithal to use it. She overheard the demons mention it: a magical item whose name is only spoken in hushed and fearful tones. She knows it is the key to the salvation of her kin, though she doesn't know where to find it, or how it will help her when she does.

And there you have it, a rich and reasonably rounded character in five cards. Why not give it a try?


Related Articles
Editor's Picks Articles
Top Ten Articles
Previous Features
Site Map



Follow @rpgbellaonline
Tweet





Content copyright © 2022 by Margaret Dorraine Baines-Turberfield. All rights reserved.
This content was written by Margaret Dorraine Baines-Turberfield. If you wish to use this content in any manner, you need written permission. Contact Leif Sutter for details.