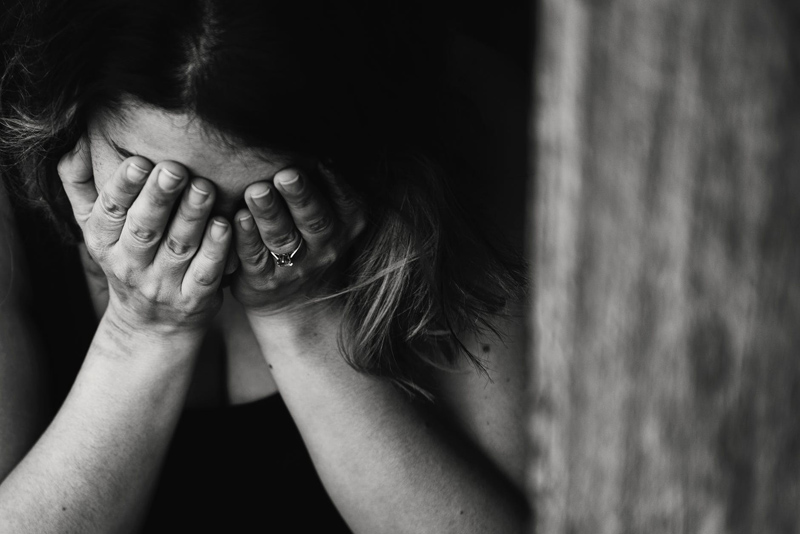 When a child has grown up enduring abuse, they learn the art of wearing a mask. Wearing a mask happens when the victim cannot tell anyone their secrets and they pretend, when around others, to be okay. They pretend that everything in the home is okay. When someone wears a mask they don't show any emotions. It's hard enough to acknowledge that they feel the way they do, let alone trying to share their feelings with another person. We've all heard the comment that speaks of someone as being a real trooper. Being a trooper, in my opinion, means the victim endures the abuse and holds it all in. They may sometimes feel that they are expected to be strong and not tell anyone. When they are in that frame of mind, they may think of it as being strong through the abuse; however, they can get the wrong idea of what strength really is. The victim may also fear telling anyone what is happening, for various reasons. Perhaps the biggest reason being that if they tell someone and seek help then they will be hurt more. Many children, when being abused, are told by their abusive parent that they better not tell anyone or they will get hurt again. Strength to them may be the ability to hide their tragic secrets of abuse.

What does strength really mean? Does it mean that all secrets must be well hidden from others? Does strength mean that the victim takes beating after beating and doesn't seek help? Does strength mean that when the victim is an adult, they must continue to hide everything and not deal with it? Does strength mean that victims cannot or should not feel what they are actually feeling? What exactly does strength mean? I believe that each person defines the term strength in their own way. Strength to me means that I can cry. It means that I can express my emotions and I don't have to suck it up and be a soldier through it all. I believe that crying takes a great amount of courage and strength.

I am reminded often of the basic standards in which our society expects boys and girls to behave. Two of the biggest reminders for me are the fact that people constantly say that boys do not cry and girls are viewed as being very emotional. Consequently, what happens to the little boy that is being hurt by his parents? He most likely feels like crying; however, he can't because he has been told that big boys do not cry. How will he then express his anger? I believe the anger comes out in his behavior with other children. What happens to the little girl that is being hurt by her parents? She may cry after being hurt and be teased for being too emotional. How then does she express her anger? Neither the boy nor the girl are able to express themselves and seek healing. Instead, they are forced to wear the mask and not reveal their pain to anyone.

It is my opinion that strength shows itself when a person makes a decision to heal from their abusive past as a child. The first time they utter the words, "I was abused," strength gets them through that difficult part of their journey. The first time they begin to shed tears for the abuse against them, strength rises up. It takes great strength to be able to take that first step toward healing. Strength, in my opinion, is defined by each person that seeks healing.


Related Articles
Editor's Picks Articles
Top Ten Articles
Previous Features
Site Map





Content copyright © 2023 by Kelli Deister. All rights reserved.
This content was written by Kelli Deister. If you wish to use this content in any manner, you need written permission. Contact Erika Lyn Smith for details.