Seeing in the Dark - book review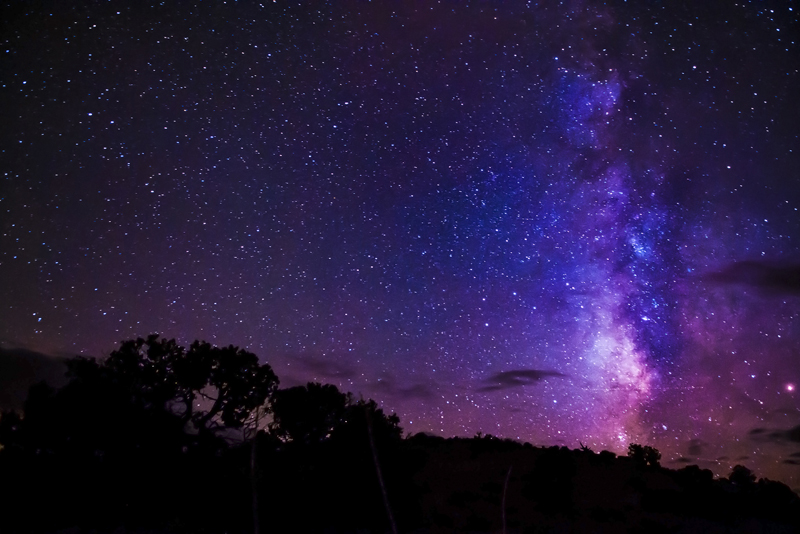 Amateur astronomy means you do it from the heart - that you have to do it. It connects you, heart and soul, to the sky.
--Comet hunter David Levy, quoted in Seeing in the Dark
For the past month my journeys to and from work have been in the company of a splendid book. During that time the familiar streets were transformed into a fascinating and inspiring tour of the universe, courtesy of Timothy Ferris in his book
Seeing in the Dark: How Amateur Astronomers are Discovering the Wonders of the Universe
.
Ferris is a masterful writer whose prose is not only skillful, but touched with a sense of awe and a passion that is often poetic. The passion is for the beauty and wonder of the heavens, but the book is also an appreciation of amateur astronomers. We are reminded that although
amateur
now seems to be synonymous with substandard work, its root is the Latin word for love. And love does seem to be the reason why many people spend painstaking hours enjoying - but also working at - astronomy.
The tour of the universe is interwoven with the stories of amateur astronomers, both historical and those of the present day, as well as Ferris's own experience of falling in love with the night sky as a child. Besides the elegant - and sometimes quite amusing - prose, the book is beautifully structured so that all of these pieces fit together in an engaging narrative.
We meet people who share their love of astronomy with others. I particularly liked the eccentric John Dobson. He based his telescope design on that of Isaac Newton and made them cheaply using recycled materials. This meant that people who couldn't otherwise have afforded a telescope could do serious observing. Many made their own Dobsonians, but Dobson himself also took his telescopes around the USA to street corners and parks to let people look through them. If he found someone really interested he'd give the telescope away and make another one!
And can sharp-eyed observers see dim objects only recorded by large telescopes? Barbara Wilson has seen many of them. She also manages the George Observatory at Brazos Bend State Park near Houston, Texas. I laughed at Ferris's introduction to the observatory, a crisp "The alligators at the observatory weren't a big problem for Barbara, but they did sometimes discourage visitors."
But can keen observers see things that even large telescopes can't see? Stephen James O'Meara has done this. For example, when he was a teenager, he saw and mapped radial "spokes" on the rings of Saturn. Everyone was dismissive, but when Voyager arrived at Saturn, their existence was confirmed. Interestingly, Stephen does not photograph what he sees. He draws, saying that the secret of seeing is looking with concentration, and he finds that drawing is an aid to doing this.
It's clear that in the days when there weren't very many professional astronomers, amateurs made most of the discoveries. William Herschel was a professional musician when he discovered Uranus. John Bevis, a doctor, is still the only person to have seen Venus occulting (passing in front of) Mercury. Johann Georg Palitzsch, a farmer and amateur astronomer, was the first to see Comet Halley's return as predicted by Edmond Halley.
The existence of a large number of professional astronomers with access to large telescopes diminished the opportunities for amateurs to make contributions to astronomical knowledge. However Ferris makes it clear that three innovations have brought amateurs back into the game: the Dobsonian telescope which made good viewing power affordable, the CCD which makes accurate imaging affordable, and the internet which not only speeds up communication but makes images available to all. It seems that so much data is now being collected by professional telescopes that there aren't enough professional astronomers to look at it and even high school students can make discoveries. (Ferris doesn't say much about this, but in the decade since the book was originally published a large number of citizen science programs have come into being.)
Another role for the dedicated amateur is regular observations of certain objects. The big telescopes get great detailed images, but telescope time isn't available for long-term monitoring of weather on Mars or the changing light output of variable stars. There is an increasing trend for professional-amateur partnership in some areas.
I would certainly recommend this highly readable book to anyone with even a passing interest in astronomy. If it inspires you to go out and have a look at the sky, there are also some helpful appendices, including star maps, to get you started.
Timothy Ferris,
Seeing in the Dark: How Amateur Astronomers Are Discovering the Wonders of the Universe
, Simon & Schuster Paper, ISBN 978-0-684-86580-5
NOTE: The copy of the book which I reviewed I purchased with my own money.
You Should Also Read:
Astronomy Day - Bringing Astronomy to the People
Citizen Science in the Electronic Age
Absolute Beginners - Start Observing


Related Articles
Editor's Picks Articles
Top Ten Articles
Previous Features
Site Map





Content copyright © 2018 by Mona Evans. All rights reserved.
This content was written by Mona Evans. If you wish to use this content in any manner, you need written permission. Contact Mona Evans for details.