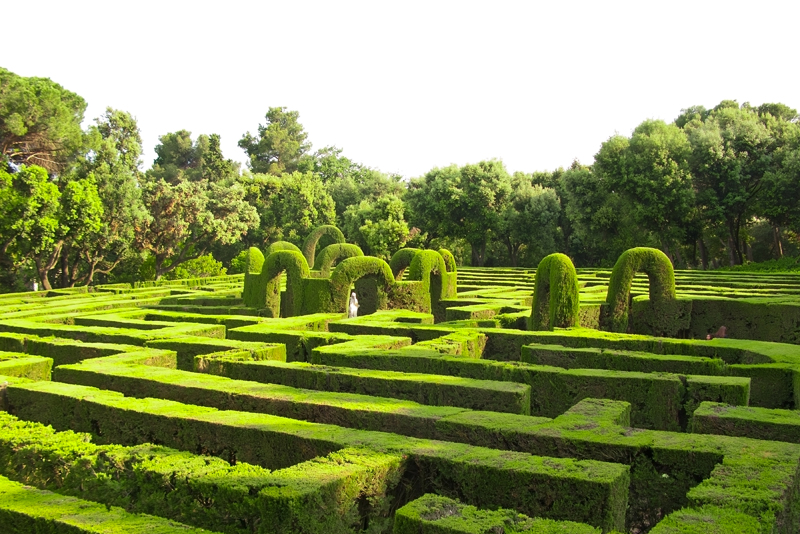 Many of us have seating areas on our patio for serving meals. But an English garden will have at least one additional seating area for relaxing or welcoming your guests.

Let's look at where to place your seating areas. Then we'll choose the style of your outdoor furniture.

A chair or bench by your front door adds a welcoming touch to your entry. It gives visitors a place to sit while they wait for you to answer the door, or the two of you can sit and chat on a lovely day. If you have a large front porch, then this is a natural place to place two chairs with a table in between, so you can share a cup of tea and watch the world go by.

Next, consider a dining area with at least two chairs and a table. By all means make it larger if you have the space for it. This is usually placed in the back of your property, away from the noise and bustle of the street. Place it near the kitchen door if possible, to make it easier to serve a meal.

Finally, have at least one seating area out in the garden. This should preferably be placed out of sight of the house, and out of the sight of neighbors, so you have privacy. This should just be big enough for one person to sit comfortably and get away from the cares of the day.

Of course, if your garden is very large, you might have more than one of these private seating areas.

It's helpful if these seating areas are backed by a fence, wall, hedge or other structure so nobody can creep up behind you.

Also, your private seating area should have its own focal point – something for you to contemplate as you relax. It could be a sculpture, a water feature, a birdbath or birdfeeder, or something sentimental that your grandmother gave you.

Now, think about the style of your outdoor furniture.

Wrought iron is traditional, but can be uncomfortable to sit on for long periods. So it may not be appropriate for meals or for your private seating area, but would be perfect for the front entryway. Keep in mind that metal furniture will get very cold overnight and very hot during the day – so try to place it so that it gets morning sun but afternoon shade.

Concrete benches are also hard to sit on for long periods, but can be very picturesque as a focal point in themselves. Imagine a long straight pathway with a bench at the end. It just draws you down the path to sit down. Concrete gets even colder than metal overnight, so follow the same rules for placing it in sun or shade.

Wood is probably the most comfortable surface. You can find many different styles of wood furniture to complement the architecture of your home. For example, a rustic twig chair, or wooden furniture painted white, will complement a country cottage or farmhouse. Wooden benches on iron feet would better suit a more formal home.

If you want to be whimsical (and most English gardeners are), try a turf seat. These go back to medieval times, and consist of a mound of earth covered with grass. Or plant chamomile or creeping thyme for a fragrant place to relax. You probably wouldn't 'sit' on the turf seat, but lay back and contemplate the sky! Children would especially love a turf seat.

Whatever kind of seating area you create, add a fragrant plant nearby. The soft scent of jasmine, honeysuckle or roses will add a relaxing touch to the whole experience.
Read more about creating an English Garden with my Kindle Book on Amazon:

You Should Also Read:
Creating Focal Points for Your English Garden
Starting an English Garden
What is an English Garden?


Related Articles
Editor's Picks Articles
Top Ten Articles
Previous Features
Site Map





Content copyright © 2022 by Carol Chernega. All rights reserved.
This content was written by Carol Chernega. If you wish to use this content in any manner, you need written permission. Contact Carol Chernega for details.