Clay Court Tennis Strategy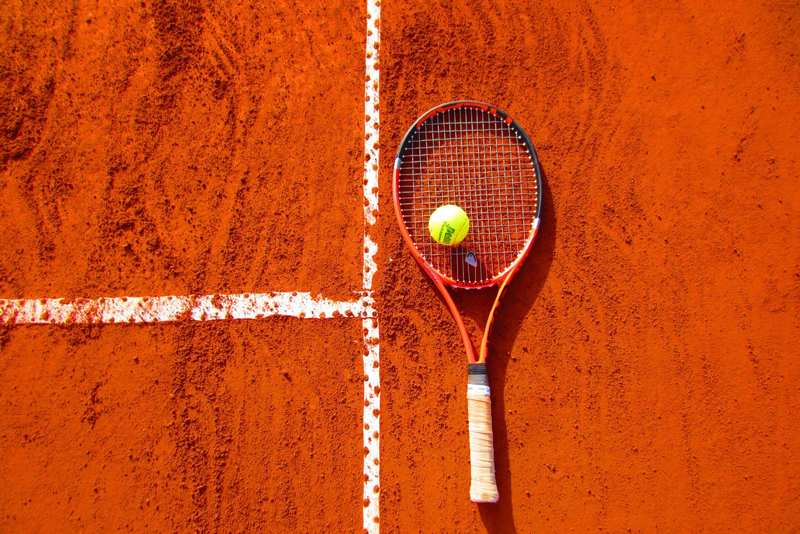 Tennis is a universal game with mostly the same scoring, but strategies differ on the different surfaces. Clay court tennis is the "slowest" game of all. Because the ball bounces higher, your opponent has more time to run down shots that would otherwise be winners. And because there's so much running, you better be in top condition to win on this surface.

The clay tennis surface is more than just a different color court. It may look nice and smooth from a distance, or on TV, but the clay is actually crushed rock, making it very hard to keep your footing, and especially difficult to change directions without slipping. Becoming comfortable sliding into your shots on the clay surface is a key to winning, but that can take some players a lifetime. Learning to play tennis on clay at a young age is extremely advantageous.

Most clay-court specialists have a consistent baseline game. Those players are quite content to hit shot after shot after shot until you miss. They often hit with excessive topspin so that the ball kicks up and out of your comfort hitting zone. Your booming forehand drives are all of a sudden neutralized when they hit the clay, and you'll see the ball coming back much more often than on other surfaces.

The type of player who is most successful on the clay court is one that has good balance, quick feet, and smart shot selection. If you have poor footwork, playing on clay will expose that faster than anything else. You rarely get a clean bounce off the clay, so your feet need to always be moving, taking small steps and making continual adjustments to get in the best possible position to hit your shot.

Players who have good court sense and make smart decisions about strategies are rewarded on the clay. Always play to your strengths and your opponents weaknesses. If you see that your opponent isn't sliding into their shots, they may be uncomfortable with the clay surface, so your strategy should include making them move. If they don't run for every shot, maybe their conditioning is poor, so keep the ball in play until they get tired and make a mistake.

Clay court tennis is fun and the surface is easy on your body. Adjusting to the bounce and surface can take some time if you're not familiar, but it's worth it. Every player should try clay once in their tennis life.



Related Articles
Editor's Picks Articles
Top Ten Articles
Previous Features
Site Map





Content copyright © 2022 by Sandy Eggers. All rights reserved.
This content was written by Sandy Eggers. If you wish to use this content in any manner, you need written permission. Contact Sandy Eggers for details.